5 Great Things about Being a Verbling Teacher
There was once a time that I thought teaching online was waaaayyy too sketchy. Teaching strangers in another country who you will never meet and who are going to look closely at your face for an hour? No way. But it was time for a career change and I thought "why not?" So four years later, here I am, just recently over 1000 classes in. Here are five reasons why it's great to be a Verbling teacher, and why working with one might be the perfect fit for your language learning experience.
1) Flexibility. This is definitely number one on everyone I've talked to's list. You can take class from home, the office, a park; you can give class from home, Starbucks, while on the road. If you're an early bird, a night owl, an over-achiever, an under-achiever, you can take/give as many hours as you want, whenever you want. You can work with the teachers/students YOU like, not the ones assigned to you, and you can pay/charge whatever you think is fair.
2) Creativity. After working at a language institute for a few years I started to get bored with the same old curriculum. The monotony of teaching simple past verbs was getting to me, and fast. On Verbling, I have the freedom to create whatever class plan I find interesting and that meets students' goals. So instead of just teaching the prepositions "in, on, at," I can discuss phrasal verbs and friendship, or body language and irregular verbs. Students benefit from learning grammar alongside original content, perhaps alongside a TED talk or an article from The Onion, as well as going in depth with topics such as simple past versus present perfect which might be glossed over at a language school.
3) Access to material. This is another one of the reasons I love teaching online. Back when smart phones first came out I would get scolded by my boss for looking up answers to grammar questions during class. Now, I can share resources with students in just one click. There are so many great word lists, grammar websites, vocabulary exercises, and authentic material for students to access online. I can also share my screen, sign students up for online newspapers, and send them original pictures or audio clips.
4) International community. Verbling gives you the chance to experience the world. I have taught someone from every continent (except Antarctica!) and from many different backgrounds. As a teacher, this allows me to improve my understanding of other cultures, encouraging openness, acceptance, and compassion. As a student, you have access to teachers with different accents who are living around the globe. I, for example, am an American teacher living in Mexico. You might find a British teacher living in Thailand. It might sound cliché, but I think it's awesome that on any given day I'm talking to people in Asia, South America, Europe, and the Middle East.
5) Personalized. Many of the students who come to me already speak English very well and are just looking for someone who will focus on them and their goals. This means that I am constantly growing as a teacher- researching specific grammar questions, listening to hours of phonetics videos. In one-on-one classes, the sky is the limit- you can talk about and focus on pretty much anything! Wanna spend an hour talking about the difference between "think" and "remember"? Go for it!
As the world continues to grow and shrink our opportunities to learn from one another expand. I now see the world through the lens of my Verbling students, who work and travel and celebrate, who share and feel and wonder. If you haven't signed up to teach or study yet, consider it an opportunity to open a window to the world. And if you have, why do you love Verbling?
٢٠ أيلول سبتمبر ٢٠١٧
Mi vida antes del Covid- 19 (IMPERFECTO) A-2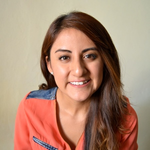 Alejandra Santiago
٧ آب أغسطس ٢٠٢٠
팔랑귀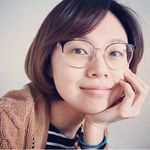 The Origins of popular English Idioms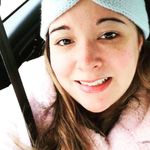 Jen Mc Monagle
٧ آب أغسطس ٢٠٢٠