You are (NOT) the Teacher
I don't know how many times I've asked students, both old and new, what they'd like to work on and they've replied, "I don't know. You're the teacher." And before I'd think to myself, "Wow, that's great! We can talk about anything!" But now that I've learned more about student objectives and measuring progress, I've realized that this generalized, unfocused approach to learning can be a big hindrance to student advancement in non-traditional classrooms like Verbling.
While I do agree that it's the teacher's responsibility to measure student progress and plan classes, this comment actually overlooks a lack of responsibility on the student's part. As students, we are used to authority figures, top-down learning, teachers telling us what to do. As teachers, more often than not, we are used to following a state-designed curriculum to set goals and test students. But what about learning in the online realm, with MOOCs and self-paced courses, where life happens and teachers and students come and go?
If you are on Verbling, you are already looking for a different type of education. Something that fits your learning/work needs, schedule and budget. But that means a new mindset is needed when it comes to online learning. We are all teachers, and we are all students. Therefore, I've compiled a list of tips we can all keep in mind to make the most out of our language learning experience.
First and foremost, decide why you want to learn the language (business, travel, school, pleasure). Then decide your budget- learning a language is major investment of time and money. Ideally you want at least 2 hours a week; otherwise, you should have a language buddy to practice speaking with another hour during the week.
Look for ways to complement your Verbling experience. Most students can't afford private lessons 7 days a week, whether because of financial or time constraints. However, if you want to advance, you should study at least an hour a day. Find listening, reading, writing and conversation opportunities such as TED talks, Coursera.org classes, grammar exercises and Newsela.com reading practice. Ask your teacher about their favorite resources.
Learn about learning. What is your learning style? Are you visual or kinesthetic? Do you need homework and tests and a weekly class plan or do you want to chat about any old thing to build confidence in speaking? Although you may not know the answer, it is YOUR responsibility to evaluate your learning experience. If something isn't working for you (for example, if you don't feel like you're retaining new vocabulary), talk to your teacher about tips and strategies.
Find a placement test and make it your own. Offer it to new students, and encourage current students to take it (changing up questions) every 4- 6 months or so, depending on how often they take class with you.
Look at the CEFR (A1-C2 levels) content (http://www.cambridgeenglish.org/exams-and-tests/cefr/) and create your own checklist for the levels you teach. Even if you don't follow a curriculum, you and your student can look at the grammar that students are expected to know at an intermediate level and so on.
Offer ways for students to complement their classes with you (see same comment above). You could include writing and speaking revision in your class price or for the price of an additional hour. Encourage students to find in-person situations such as a cooking class or Toastmasters (public speaking) in the language they are learning. Watch some of the TV shows they enjoy or choose podcasts to follow each week together.
All in all, students and teachers need to remember that learning is not a passive experience. Long gone are the days when students are thought of as empty vessels for us teachers to fill with the simple past tense and irregular verbs. Especially online, where students and teachers may change after a few months, it's essential for students to have a long-term learning plan and for teachers to have objectives that can be tailored to each student. As Frank Smith said, "One language sets you in a corridor for life. Two languages open every door along the way." Remember, you open your own doors.
٢٠ كانون الأول ديسمبر ٢٠١٧
Mi vida antes del Covid- 19 (IMPERFECTO) A-2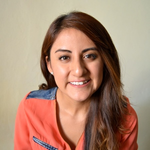 Alejandra Santiago
٧ آب أغسطس ٢٠٢٠
팔랑귀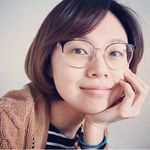 The Origins of popular English Idioms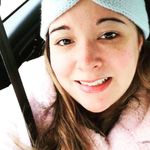 Jen Mc Monagle
٧ آب أغسطس ٢٠٢٠