10 Different Ways to Say, "Hello" in English.
In the English language, there is also a dozen different ways to say different phrases due to the fact that we have a constant evolving language. In this article, I will include ways to welcome a conversation with everyone from your boss, a colleague, a close friend, and a stranger.
1. Hey there! - Often used when communicating with smaller children or younger people in general. It is a very kind way to speak with somebody and I even use this expression when I greet my friends who I am close with.
2. Yo! - This expression I typically use with my extremely close friends and it's much more casual. I would never use this word when conversing with a boss or an older adult.
3. Sup? - A combination of the words, "what's up?" and is an expression I used as a teenager. Again, this should not be used to address a boss or fellow colleague. This greeting is perfect for a casual setting such as when chatting with a friend,
4. Hey y'all! - A Southwestern term simply meaning "hey you all." This is much more common amongst individuals who are trying to address an entire room full of people without stating any genders specifically.
5. It's a pleasure to meet you. - This expression is perfect for that professional setting. You could even add a "ma'am" or "sir" when addressing professional who identifies as a female or a male.
6. Good morning / Good Afternoon / Good evening (insert name) - This is another professional way to address a superior in the workplace. You can also use this expression with talking with a colleague or when text messaging to a friend.
7. Howdy! - This is another Southwestern expression and is informal. It should only be used when communicating with fellow employees you are close with or friends.
8. It's good to see you again. - This is the perfect expression when communicating with a friend, past coworker, or even a boss that you haven't had the opportunity to see in a while.
9. How's it going? - This is another casual expression that I've used with strangers who around my age or with people that I'm close with.
10. Hello - Finally, we have the typical "hello" which is universal for any situation.
Hopefully by using these different forms of expressions, you are able to engage with coworkers, superiors, friends, and strangers in a more personal and professional manner.
July 6, 2020
10 Different Ways to Say, "Hello" in English.
Mi vida antes del Covid- 19 (IMPERFECTO) A-2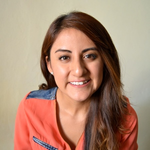 Alejandra Santiago
August 7, 2020
팔랑귀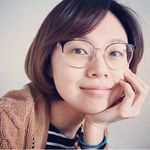 The Origins of popular English Idioms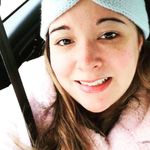 Jen Mc Monagle
August 7, 2020