10 tips to boost your fluency in English
Do you ever forget words or grammar rules that you've learnt when speaking in English? Do you feel a bit unsure when you pronounce each word? Do you get nervous and keep stopping and starting? 
Don't worry, you're not alone!
  In this blog post I'm going to give you 10 pro tips to boost your fluency in English. Also, if you like watching videos, I talk about this topic on YouTube, just search for Anywhere English.
1. If you don't know a specific word then explain it!
It's important to not panic when you don't know how to say a word or phrase in English. Try to communicate what the thing is, what it does, how it looks, synonyms or antonyms etc. This helps you to use other language and also the person you are speaking to will probably tell you the word you were looking for.
Student: I went to the supermarket to look for....that vegetable that is green and white and tastes a little bit like an onion, you can use it in soups.
2. Try to think in English.
That's right, thinking in English can help you to become more fluent. Try doing a normal activity like shopping in the supermarket but create a commentary in your mind of what you're doing, what you can see, and how you feel.
Ok, so I need to buy some bread to make a sandwich for lunch tomorrow. What bread should I buy? This bread is cheaper than that bread, but I think the other bread will taste better with cheese. It's very noisy in here, maybe next time I should go shopping in the morning when there are less people..... etc.
3. Focus on fluency, not grammar.
You can do this by finding lists of questions online and answering them out loud. Don't worry too much about your grammar and try and answer the questions naturally.
When you're listening to English speakers, try to repeat word for word what they say. Listen to when the person pauses, or takes a breath. Try to copy their intonation and the rhythm of their phrases.
5. Learn phrases, not words.
You already know that English is full of phrasal verbs and uses many different prepositions for different situations. The only way to learn these is to memorise them as set phrases and try to practice using them in different situations. Just because you know the verb or word doesn't mean you can fully use it.
Get: get up, get out, get away with something, get along with someone, get tired of doing something, get annoyed with someone.... etc. 
6. Sing along to English songs.
Make an effort to listen to music in English and try to learn some of the lyrics. By singing along to the songs, you can practice your pronunciation and learn some interesting vocabulary.
7. Pay attention to stressed sounds.
It's very important to know which syllables to stress. For example, take the word present.
If we stress the first syllable -  PREsent - it is a noun which means a gift.
If we stress the second syllable - preSENT - it is now the verb which means to give a presentation.
Not only is it important to listen for stress within words but also stress within phrases. Stressing certain words can completely change the meaning. For example:
I wanted you to buy me the pink roses.
I wanted YOU to buy me the pink roses  - (somebody different bought the roses)
I wanted you to buy me the PINK roses - (you bought me a different colour)
I wanted you to buy me the pink ROSES - (you bought me a different type of flower)
8. Practice and include idioms and other phrases that you would use a lot in your own language.
To feel as comfortable as possible when speaking, try to notice common phrases or words that you use in your own language and if there is a similar phrase in English practice using it.
This is one to try at home, otherwise people might think you are a little weird! Talking to yourself in a different language, helps to increase your confidence so that when you speak to another person, you are used to talking aloud in English.
10. Always use contractions!
Native speakers of English will always choose the easiest option when it comes to speaking, so don't forget to use contractions:
For example: I'm, I've, I'd, I'll, etc.
I hope these tips were helpful, if you have any other suggestions that work for you, leave them in the comments below and check out my Verbling profile: https://www.verbling.com/teachers/emmaanywhereenglish.
March 29, 2019
Mi vida antes del Covid- 19 (IMPERFECTO) A-2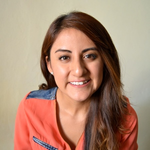 Alejandra Santiago
August 7, 2020
팔랑귀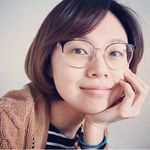 The Origins of popular English Idioms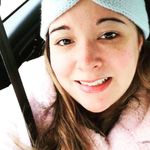 Jen Mc Monagle
August 7, 2020