133 Russian Words You Don't Know You Know
Almost all Russian words ending with
–ЦИЯ
are derivatives from the similar words in Latin languages. Not all words of Latin languages with mentioned endings necessarily have analogous words in Russian though.
The analogous words have the following endings:
Also a few words ending with
–CE
and
–TIA
in Latin languages become words ending with
–ЦИЯ
in Russian.
Here is a list of the most useful words ending with
–ЦИЯ.
The stress is always (
!Thank God!
) on the vowel preceding
–ЦИЯ
(ави
а́
ция
) which makes it easy to remember. The stressed vowels are in
bold
.
Also I marked the most frequently used words for beginners.
1 адапт
а
ция [adaptatsiya] adaptation
2
администр
а
ция
[administratsiya] administration
3 амб
и
ция [ambitsiya] ambition
4 ассоци
а
ция [asatsiatsiya] association
5 авториз
а
ция [aftarizatsiya] authorization
6 абстр
а
кция [apstraktsiya] abstraction
7 ави
а
ция [aviatsiya] aviation
8 аргумент
а
ция [argumentatsiya] argumentation
9 аннул
я
ция [anul'atsiya] annulation
10 аним
а
ция [animatsiya] animation
11 ампут
а
ция [amputatsiya] amputation
12 актив
а
ция [aktivatsiya] activation
13 вибр
а
ция [vibratsiya] vibration
14 вентил
я
ция [vintil'atsiya] ventilation
15 вакцин
а
ция [vaktsinatsiya] vaccination
16 верифик
а
ция [virifikatsiya] verification
17 галлюцин
а
ция [gal'utsinatsiya] hallucination
18 госпитализ
а
ция [gaspitalizatsiya] hospitalization
19 гравит
а
ция [gravitatsiya] gravitation, gravity
20 дегуст
а
ция [digustatsiya] degustation
21
деклар
а
ция
[diklaratsiya] declaration (
most often:
customs declaration)
22 дискримин
а
ция [diskriminatsiya] discrimination
23 дист
а
нция [distantsiya] distance
24 документ
а
ция [dakumintatsiya] documentation
25 дезинф
е
кция [dizыnf'ektsiya] disinfection
26 деформ
а
ция [difarmatsiya] deformation
27 дезинформ
а
ция [dezыnfarmatsiya] disinformation
28 демократиз
а
ция [dimakratizatsiya] democratization
29 демонстр
а
ция [dimanstratsiya] demonstration, display, show
30 дисквалифик
а
ция [diskvalifikatsiya] disqualification
31 идентифик
а
ция [identifikatsiya] identification
32 изол
я
ция [izal'atsiya] isolation
33 иллюстр
а
ция [il'ustratsiya] illustration
34 иммигр
а
ция [imigratsiya] immigration
35
инстр
у
кция
[instruktsiya] instruction
36 интеллиг
е
нция [inteligentsiya] intelligentsia
(intellectuals or highly educated people as a group)
37 интоксик
а
ция [intaksikatsiya] intoxication
38
интон
а
ция
[intanatsiya] intonation
39
инту
и
ция
[intuitsiya] intuition
40 инф
е
кция [infectsiya] infection
41 инфл
я
ция [infl'atsiya] inflation
42
информ
а
ция
[infarmatsiya] information
43 инъ
е
кция [inyektsiya] injection
44 ин
е
рция [inertsiya] inertia
45 инсп
е
кция [inspektiya] inspection
46 иннов
а
ция [inavatsiya] innovation
47 интерпрет
а
ция [interpritatsiya] interpretation
48 имит
а
ция [imitatsiya] imitation
49 иммигр
а
ция [imigratsiya] immigration
50 интегр
а
ция [integratsia] integration
51 канализ
а
ция [kanalizatsiya] canalization
52 квалифик
а
ция [kvalifikatsiya] qualification
53
квит
а
нция
[kvitantsiya] receipt
(from French "quittan
ce
")
54
колл
е
кция
[kalektsiya] collection
55 комбин
а
ция [kambinatsiya] combination
56 коммуник
а
ция [kamunikatsiya] communication
57 компенс
а
ция [kampinsatsiya] compensation
58 композ
и
ция [kampazitsiya] composition
59 конкур
е
нция [kankurentsiya] competition
(from French "concurren
ce
")
60 констит
у
ция [kanstitutsiya] constitution
61 констр
у
кция [kanstruktsiya] construction
62
консульт
а
ция
[kansul'tatsiya] consultation
63 конц
е
пция [kantseptsiya] concept
(from French "concep
tion
")
64 координ
а
ция [kaardinatsiya] coordination
65 корпор
а
ция [karparatsiya] corporation
66 корр
у
пция [karuptsiya] corruption
67 конфер
е
нция [kanfirentsiya] conference
68 классифик
а
ция [klasifikatsiya] classification
69 конфигур
а
ция [kanfiguratsiya] configuration
70 колониз
а
ция [kalanizatsiya] colonization
71 концентр
а
ция [kantsentratsiya] concentration
72 легализ
а
ция [ligalizatsiya] legalization
73
л
е
кция
[lektsiya] lecture
(from Italian "le
zione
")
74 ликвид
а
ция [likvidatsiya] liquidation
75 манипул
я
ция [manipul'atsiya] manipulation
76 медит
а
ция [miditatsiya] meditation
77
мотив
а
ция
[mativatsiya] motivation
78 мигр
а
ция [migratsiya] migration
79 мобилиз
а
ция [mabilizatsiya] mobilization
80 модерниз
а
ция [madernizatsiya] modernization
81 модифик
а
ция [madifikatsiya] modification
82 навиг
а
ция [navigatsiya] navigation
83
н
а
ция
[natsiya] nation
84 нейтрализ
а
ция [niytralizatsiya] neutralization
85
опер
а
ция
[apiratsiya] operation
86 оппоз
и
ция [apazitsiya] opposition
87 организ
а
ция [arganizatsiya] organization
88 ориент
а
ция [arientatsiya] orientation
89 оккуп
а
ция [akupatsiya] occupation
90
поз
и
ция
[pazitsiya] position
91
пол
и
ция
[palitsiya] police
92
п
о
рция
[portsiya] portion
93 презент
а
ция [prizintatsiya] presentation
94 проп
о
рция [praportsiya] proportion
95 пров
и
нция [pravintsiya] province
96
прод
у
кция [praduktsiya] production, produce, products
(only as a result of production)
97 простит
у
ция [prastitutsiya] prostitution
98 провок
а
ция [pravakatsiya] provocation
99 пет
и
ция [pititsiya] petition
100 ради
а
ция [radiatsiya] radiation
101
ре
а
кция
[riaktsiya] reaction
102
револ
ю
ция
[revalutsiya] revolution
103
регистр
а
ция
[rigistratsiya] registration
104
рекоменд
а
ция
[rikamendatsiya] recommendation
105 реконстр
у
кция [rikanstruktsiya] reconstruction
106 релакс
а
ция [rilaksatsiya] relaxation
107 репут
а
ция [riputatsiya] reputation
108 реставр
а
ция [ristavratsiya] restoration
109 реаним
а
ция [rianimatsiya] reanimation
110 репет
и
ция [ripititsiya] rehearsal
111 регул
я
ция [rigul'atsiya] regulation
112 репрод
у
кция [reproduksiya] replica, reproduction
113
ситу
а
ция
[situatsiya] situation
114 специализ
а
ция [spitsializatsiya] specialization
115
ст
а
нция
[stantsiya] station
116 с
а
нкция [sanktsiya] sanction
117 с
е
кция [sektsiya] section
118 стандартиз
а
ция [standartizatsiya] standardization
119 тенд
е
нция [tendentsiya] tendency, trend
(from French "tendan
ce
")
120
трад
и
ция
[traditsiya] tradition
121 транскр
и
пция [transkriptsiya] transcription
122 федер
а
ция [fidiratsiya] federation
123 ф
у
нкция [funktsiya] function
124 цивилиз
а
ция [tsivilizatsiya] civilization
125 эвол
ю
ция [evol'utsiya] evolution
126 экспед
и
ция [ekspiditsiya] expedition
127
эм
о
ция
[emotsiya] emotion
128 эруд
и
ция [eruditsiya] erudition
129 эваку
а
ция [evakuatsiya] evacuation
130 эксплуат
а
ция [ekspluatatsiya] exploitation
131 эмигр
а
ция [emigratsiya] emigration
132 экзек
у
ция [egzekutsiya] execution
133 эмансип
а
ция [emansipatsiya] emancipation
September 27, 2018
133 Russian Words You Don't Know You Know
Mi vida antes del Covid- 19 (IMPERFECTO) A-2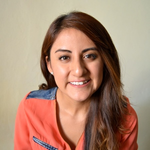 Alejandra Santiago
August 7, 2020
팔랑귀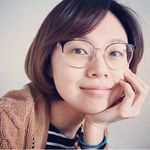 The Origins of popular English Idioms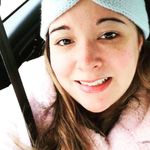 Jen Mc Monagle
August 7, 2020