3 Easy Steps to Fluency - for Teachers and Students.
I've been teaching English for nearly 15 years now. So long that I now train new teachers how to teach English as a
CELTA
Teacher Trainer (a university of
Cambridge
certified programme) 😜
One of the most common struggles my trainees and students have, when learning English, is wanting to
speak more FLUENTLY, express their opinions more CLEARLY and ACCURATELY
without having to translate from their L1 (their first language/ mother-tongue). Does this sound like you?
If you are also looking to be more Fluent in English for work, your personal goals or passing an exam, but find it difficult to progress and always seem to use the same basic level words to express yourself.
Frustrating, isn't it?
learn new vocabulary but can't remember its' meaning when you see/ hear it again?

use a dictionary to learn new words but can't use them correctly in conversation?

sometimes feel like you have a bad memory?
If you answered yes to any of the points above then continue reading; you will definitely find this article useful. I decided to write it with students in mind so that I can help them with different methods in processing, digesting and retaining new language to have a better chance of recalling and using the English in a more fluent capacity.
Ok, let's get started… so how should we learn new vocabulary?
All you have to do, is try these 3 EASY Steps…
1. Your memory is helped when new words or expressions are introduced in an interesting and engaging way so that, for you, it is memorable. If you are a visual learner you will need to see it, if you are an auditory learner, you will need to hear it, if you are a bit of both (visual and auditory) you will need to see it and hear it. This gives you the best chance to remember the new language.
(find out what your style is by doing this quick quiz from Brainbox.co.uk - What is your learning style?)
2. It is really important to learn new language in a context that you have a personal interest in
i.e.
a situation that you usually find yourself in
e.g.
if you work in an office and want to learn new expressions about how to deal with difficult clients, the new vocabulary needs to be introduced in a similar scenario. This ensures you are then able to express yourself in familiar contexts using appropriate vocabulary which have relevant meanings.
3. Follow the
S.L.O.W
steps below
(created by Iman Sasso):
Say it out loud
(repeat and use it in conversation - multiple times)
Look at it
(notice how it is used in its context)
Organise
your thoughts – What does it mean? Check in a dictionary and translate it! What words are around it? Give your brain time to process it further. What type of word is it - a noun/ verb/adjective?
Write
it down in your learner diary. Write the translation next to it (for lower levels), write an example sentence using the word.
Use the new word(s)/ expression as much as possible in conversation or in writing; this will help you retain and remember it.

Remember, you need to see and use new vocabulary (in context) many times before you will be able to remember it
Thank for taking the time to read my article, hope you find it useful.
Try out the methods and see how you get on. Hope you find a method that works for you.
I'd love to hear if they helped you and how. Better yet, if you have and tried and tested methods that work for you, would also love to hear about them.
September 27, 2018
3 Easy Steps to Fluency - for Teachers and Students.
Mi vida antes del Covid- 19 (IMPERFECTO) A-2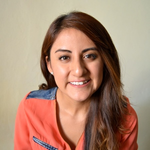 Alejandra Santiago
August 7, 2020
팔랑귀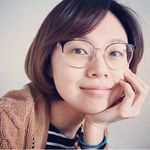 The Origins of popular English Idioms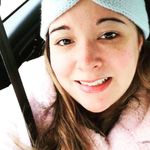 Jen Mc Monagle
August 7, 2020