3 Language Learning Tips For Beginners
Learning a new language is not easy. We all have different reasons for wanting to learn a new language. It could be for fun, for business and for travel purposes
Whatever the reason, learning a new language will open up new paths for you in terms of stretching your knowledge and possibly learning about a new culture.
It takes hours and hours of study and the best place to start is ….
There a plenty of options for self-study in any field but for learning a new language, the best way to learn is with other people. You will need to have many conversations with native speaker. This is one of the biggest motivators and will keep you going.
When you are learning with a trained teacher, who will be invested in your learning, you will gain something out of each and every lesson. The main reason for this is that a good teacher wants you to succeed and will do everything possible to help you achieve your goals.
Another pertinent reason for learning a new language with a native speaker is that humans are emotional and social. We learn better when we have an emotional response to something. Language is something that needs to be processed, not purely memorised.
When you start to use vocabulary and have proper conversations, your mind will automatically link your language learning experience with an actual human and social experience – these are memories which have an emotion attached to them.
2. Learn the most common words
Learn these first, including how to say them correctly. Start with 100 then stretch yourself to learning the 400 most common words in any language. Learn how to say them phonetically with your teacher. A good teacher will show you the mouth positions necessary to verbalise your new vocabulary.
Spelling will not be important in the beginning. You will be better of learning how to pronounce words phonetically first. There will be new sounds that will be different to those you are used to in your native language. You will need a good teacher who is patient and kind. This teacher will guide you through lip position, mouth position and tongue position. It sounds basic but if you are not used to certain sounds, practising these is very important.
The statistics show us that the 50% of spoken communication uses the 100 most common words in any language. This is why it's a good place to start!
Learning some basic phrases such as
Learning a few basic phrases will get you speaking full sentences in a short time.
Well done for making the decision to learn a new language! Remember –
Speak Speak Speak!!
June 24, 2019
Mi vida antes del Covid- 19 (IMPERFECTO) A-2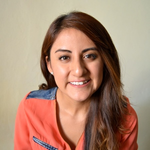 Alejandra Santiago
August 7, 2020
팔랑귀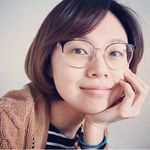 The Origins of popular English Idioms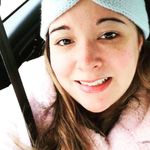 Jen Mc Monagle
August 7, 2020