3 Reasons the alphabet is more important than you think
We all know it. We all learned it. In fact, most of us can barely even remember learning the alphabet in our native languages. We were likely around the age of 5 sitting on the floor singing "a b c d e f g … next time won't you sing with me!" or whatever that song sounds like in your native language if it's not English.
However if our second language shares the same alphabet as our first one (like with Spanish, English, French, Portuguese, German, etc), I find that learners often just breeze right by the alphabet. It seems basic. We feel like we already know it. We want to continue on to more advanced things like forming words, learning verb tenses and forming sentences. So we might spend half of a class on the alphabet and then leave it. This is a huge mistake.
I did the same exact thing when I learned Spanish. I figured I already knew the alphabet. Also when I really started learning Spanish, I had a trip to Nicaragua planned six months from when I started classes. I had a goal and wanted to learn as much of the language as I could before leaving. I know many of us are in similar situations. We might be studying a language for an important exam, for a job promotion or to move to a foreign country. Time often affects our learning process.
However throughout my Spanish journey, I learned that skipping over the alphabet was a mistake. So I returned to reviewing it a bit more regularly and I saw my Spanish improve. So here are three reasons why the alphabet is more important than you think.
1. It will help your pronunciation
We all want to speak like a native speaker or as close to one as possible. Really learning and knowing the alphabet is a great way to do this! We really need to know the sounds of the letters and know them well.
Several years ago, I had a bilingual job at a nonprofit in my city. We offered social services to the Hispanic community. I worked with the ESL program and many of our volunteer ESL teachers also wanted to practice their Spanish. So we held a language exchange every Saturday. In Spanish, we call that an intercambio. I remember one of my American volunteers talking about going to it one day and he called it "intercaaaaaaaaaambio." Basically, he pronounced the word with the English a rather than the Spanish a.
At the time I remember thinking "okay does he not know that it's pronounced 'inter-cah-mbio?" Then I started to really analyze my Spanish pronunciation. The truth was that I had moments just like his. I had pronounced Spanish words in the English alphabet before. So after this moment, I really made an effort to pronounce Spanish words in the Spanish alphabet. In general, my Spanish improved. Now in Spain, I get compliments on my Spanish all the time.
2. It will help you to think in the language
Another goal we all have or all should have is to think in the language we are learning. When we start to think in the language, we can communicate a lot quicker. We no longer need to translate back and forth between the two. We can also start to speak more like a native speaker this way.
Really knowing the alphabet is one way to get yourself to that point. When we really know the sounds that each letter can make, we can start to read the words as they're actually spoken. I always advise my students to watch television in English. I tell them to put the subtitles on but in English rather than their native language. This way they can see the words as they're hearing them. I find that it's super important to put the two together.
3. You will need to spell things
I'm not saying that you should spend weeks upon weeks on just the alphabet. However what I am saying is that you should review it from time to time. Take a few minutes out if your class time and quiz yourself. Perhaps you could have a little spelling bee with yourself. However you choose to practice it, I can assure you that you will not regret it.
I spent a month living in Nicaragua early on in my Spanish journey. My Spanish back then was not to the level where it is now, so I enrolled in some Spanish courses in the town I was living in. The receptionist only spoke to us in Spanish despite being able to speak English (I remember being annoyed at the time but now I get it). I remember forgetting letters of the alphabet as I was completing registration paperwork for her. I felt embarrassed as I had somewhat of a grasp on the subjunctive (the thing all of us English speakers HATE about Spanish) and could generally form sentences. But I forgot how to spell my name.
Why do we learn languages? Well we learn for a number of reasons. However if we are learning one so we can communicate in it in a foreign country, we will have to spell things from time to time. It's a part of life in likely every culture. When this happens, you want to be like current Nina who proudly spells her name "n-ay ee n-ay aa" when asked. You don't want to be like Nina back in Nicaragua two years ago who could barely spell a thing.
September 14, 2017
3 Reasons the alphabet is more important than you think
Mi vida antes del Covid- 19 (IMPERFECTO) A-2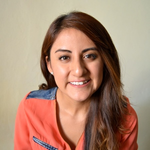 Alejandra Santiago
August 7, 2020
팔랑귀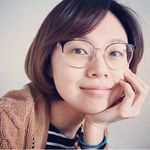 The Origins of popular English Idioms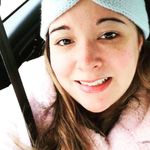 Jen Mc Monagle
August 7, 2020