3 Steps for Overcoming "The Plateau"
So, you are comfortable with the basics, and you can carry a decent conversation about the weather or a new movie you saw. But what about something more personal, more complicated? Do you feel as though you have ideas to share, but you don't know how to properly express them? You've probably hit a plateau.
Don't worry. It's difficult, and will take time, but you can get back on track if you follow a few basic ideas.
Just like in school, you can learn a lot from listening to the teacher, and talking to your friends, but that isn't the only thing that improves your language skills. One thing that really helps you form critical ideas is writing an essay. I know...why would you

want

to write a formal essay? Choosing a subject you want to be able to discuss in depth will require you to do some research to be able to form these thoughts in English. Do you like talking about politics? Choose a current political situation, and write an essay in English, using English speaking news sources. Do you enjoy fine art? Choose and artists and read about them in English to help you write an opinion essay about them. It might sound boring, but give it a try and you will learn new vocabulary and sentence structures about a topic you will find interesting. You can always contact your Verbling tutor for help and get feedback on your essay.
How about your accent? Are you feeling like you still can't speak with the British, Australian, or American accent you want? There are intensive accent courses you could try, but one thing that really helps is immersing yourself in the culture, and imitating it. Watch movies and TV shows with the accent you want, and try to mimic the actors as closely as you can. Remember which words you still have trouble saying in the same way, and get help from your Verbling tutor to try and make those sounds feel as natural as possible. These things take time and practice.
Do

not

become discouraged. Especially if you are no longer in school, languages are extremely difficult to pick up and master. Don't set yourself up for failure by trying to become perfect in only a year or two. It won't happen. Studies have shown that after puberty your ability to learn a new language gets weaker every year. It takes intense study to combat this natural process. Be the best speaker you can be, and don't try to be perfect. It is going to take time, and if you are willing to put in the effort you will make it.
I know it sounds like the plateau can't be overcome, but you can do it with hard work. Your brain is definitely going to try and fight against you. If you truly want to be proficient at English, or any other language, you have to put in way more effort than you would to learn most other skills. Keep your chin up, keep working, and always ask for help. Verbling is here to make your learning process as easy as possible. You can always find a tutor who will be happy to help you crawl over that language plateau.
December 21, 2016
Mi vida antes del Covid- 19 (IMPERFECTO) A-2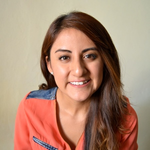 Alejandra Santiago
August 7, 2020
팔랑귀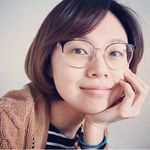 The Origins of popular English Idioms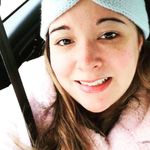 Jen Mc Monagle
August 7, 2020