4 Tips For English Mastery (or any language!)
People learn English to understand their favourite songs or the newest film in the cinema. Some require English for work purposes, some for their studies, while others love to travel, have had to re-locate, or would like to be able to talk to new family members. There are so many reasons for learning English, but what's the best way to do it? Every teacher, language school, government and even blogger thinks they have the best formula for learning a language. So here are 4 tips for mastering English (or any language!), which I call the 'PAPS' technique:
Pay attention. If you are living in an English speaking country, you must listen to and read everything you can lay your senses on. Listen to peoples conversations, TV ads, transport announcements, market sellers. Watch their body language too if possible, as this can give you clues to the meaning of the sentence. Read shop signs, posters, packaging, menus. Learning just from your own conversations and selected articles will not be enough, you must flood your brain with English. Not living in an English speaking country? No problem. TV shows, radio stations, online videos, articles, blogs. They are all there for your benefit.
Ask questions. As young children we ask hundreds of questions each and every day, but as adults we don't. We have already created concepts and ideas in our minds which we are happy to live with. When learning another language, be like a child, ask loads of questions, even if you think they're stupid or unnecessary. How else will you get the answers?
Put it into context. Once you've paid attention and asked questions, you must understand. It's no good letting it enter your brain without understanding it. Translating a single word or phrase and then trying to remember will never work in the long-term. Put the new word/phrase you've learned into context. Realize the context in which you've just heard it used, or, think of a time (past or future) when you have used or might use this word/phrase, and run this scene through your mind.
Secure it in your memory. This may be the most difficult part that learners talk about. Attempting to remember what you learnt in class, or remember that time you quickly looked in your bi-lingual dictionary, and failing, can be quite disheartening. So this is what you need to do. Think back to the situation you were in when you found this new word or phrase. What could you see? Who was there? What did you talk about? How did you feel? Using your mental imagery and sensory feelings helps you to remember things. This way, you can trick your brain into thinking that you're back in that situation, which will ultimately let you tap into your memory and remember language.
So there you have it, pretty simple I think! Every single one of us has the capacity to learn a language, as long as we are passionate, full of energy, and realize how to use our brain, we'll be living in a multi-lingual world in no time!
January 3, 2017
Mi vida antes del Covid- 19 (IMPERFECTO) A-2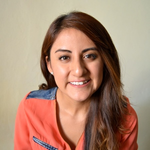 Alejandra Santiago
August 7, 2020
팔랑귀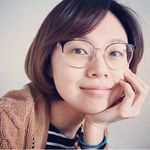 The Origins of popular English Idioms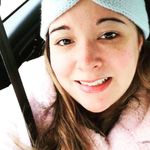 Jen Mc Monagle
August 7, 2020