4 Tips to Learn English FAST.
Follow these 4 tips and you will be speaking like a native in no time!
Change your social media accounts to English.
This way you will be exposed to English all day every day and you will start becoming familiar with words that are useful to you. Don't worry, you will still understand everything – you can probably use your phone without looking anyway!
Sign up to language exchanges.
Language exchanges are websites where people will practice speaking with you online. You can practice English in exchange for a different language (for example Portuguese or Spanish) or you can practice with someone else who is learning English.
Focus on communication, not perfection
Why are you learning a language? To communicate of course! Your #1 goal is to understand and be understood. For this reason you should always try to speak and listen even if you don't understand everything perfectly. If you say: "I want the shops to go." I know what you mean, but if you just say "shops" or don't say anything at all I will never know what you are trying to say. Just keep trying and keep it simple. Perfect grammar and a huge vocabulary will develop eventually, but don't let perfection slow you down!
You need to be with the locals! It is the only way you will hear the slangs and develop your accent. When you go to a new country it is great to meet people from home and speak your own language but you need to jump in the deep end! Yes, it's difficult and a bit scary but it's also rewarding and a great way to make new friends.
2017年2月23日
Mi vida antes del Covid- 19 (IMPERFECTO) A-2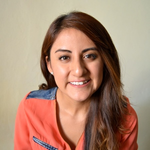 Alejandra Santiago
2020年8月7日
팔랑귀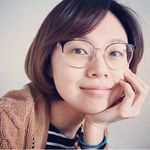 The Origins of popular English Idioms