5 British Slang Words You Need to Know Immediately (A-E)
Learning a language is a wonderful thing, it opens a person up to new opportunities, new relationships and a whole new perspective.
It's not an easy process though, one must learn grammatical structures, thousands of vocabulary words and practise, practise, practise. However, many learners feel that even after doing they fail to understand 100% of the language. That is of course because a language is a constantly moving thing, there is slang, accents, dialects and everything in between.
That's why I've started compiling
British Slang You Need to Know.
Each article will feature 5 words that you can learn and use immediately so that you can sound like a true native.
So read on, comment and let me know what you think!
_____________________________________________________________________________________
All right? —
Used most commonly as a greeting.
Whilst in many languages this will require a response and begin a conversation in the UK this can simply be used as a "hello", as well as being a genuine conversation starter.
It requires the speaker and the listener to really think about the context - has the person stopped? Do they look like they are beginning a conversation with you? Or are they continuing to walk?
If two people are walking past each other and one says "Alright" it is acceptable to say:
"Alright thanks." and walk on.
"Fine thanks, you?" wait for a response and walk on.
"Alright, thanks, you?" wait for a response and walk on.
Bloke —
A man. What in American English might be called a dude.
You might hear people say something like "He's a top bloke", which means he's a nice man. This wouldn't be used in all parts of the UK, it's more likely to be used in England. It is also more likely to be said by a man about a man.
Chock-a-block
— A place that is very busy. A road, street, or shop which is full could be described as such.
For example, if you and your friends walk into a bar and are struggling to see a free table you might turn around and say "It's chock-a-block".
It can also be used when you are describing traffic, "Sorry I'm late, the M5 was chock-a-block".
Dodgy
— Used to describe something a little bit suspicious or questionable.
For example, if you get a
bad feeling
about something, or you don't trust that it's ok and you want to be vague or are finding it rather difficult to describe, you may use the word "dodgy" to describe it.
"This cheese smells a bit dodgy."
"I don't really trust him, he's a bit dodgy".
Easy peasy
— If something is not difficult then you may find someone say it was easy peasy.
It's not very common, as is used jokingly. The full phrase is actually "easy peasy, lemon squeezy".
"Not bad at all. Easy peasy"
Or if you're opening a jar, you might mutter to yourself "easy peasy".
What do you think about these slang words?
Have you ever encountered them or used them?
Let me know in the comments below! Alright?
October 16, 2019
5 British Slang Words You Need to Know Immediately (A-E)
Mi vida antes del Covid- 19 (IMPERFECTO) A-2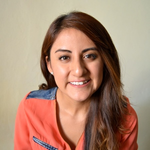 Alejandra Santiago
August 7, 2020
팔랑귀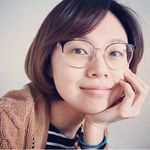 The Origins of popular English Idioms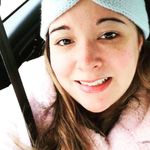 Jen Mc Monagle
August 7, 2020