5 British Slang Words You Need to Know Immediately (F - J)
Learning a language is a wonderful thing, it opens a person up to new opportunities, new relationships and a whole new perspective.
It's not an easy process though, one must learn grammatical structures, thousands of vocabulary words and practise, practise, practise. However, many learners feel that even after doing they fail to understand 100% of the language. That is of course because a language is a constantly moving thing, there is slang, accents, dialects and everything in between.
That's why I've started compiling
British Slang You Need to Know.
Each article will feature 5 words that you can learn and use immediately so that you can sound like a true native.
So read on, comment and let me know what you think!
_______________________________________________________________________________________________________
If something happens purely by chance, then you could say that it's a fluke. A fluke is a lucky occurrence that is rare and something you don't necessarily deserve as you put no hard work in to get it.
For example, if you good well in an exam and you didn't study at all you may say "I can't believe I got an A, that was a total fluke!"
If someone is really upset about something they may say that they are "gutted". It can be used to talk about an interview you didn't get, when your sports team loses or if your favourite item on the menu isn't available.
For example, if you have been to an interview for your dream job and you didn't get it you may say "I'm absolutely gutted I didn't get the job".
A "hooter" is a fairly informal way to refer to a person's nose. You're more likely to call it a hooter if you're trying to make some sort of joke, particularly if the person you are referring to has a large nose.
"John? Oh yeah, the guy with the fairly big hooter?"
"Sorry. You have to admit it's fairly big...come on!"
This can refer to a few different things, but it's most likely to refer to the keys of a piano.
Anything it refers to is normally pearly and white so this includes teeth, dice or piano keys.
If someone likes to play the piano, one could say that they "enjoy tickling the ivories".
This is a full name that people use to refer to a man who is average, typical or unremarkable. It could also be something that a person would say when talking about a person and they can't remember their name or when someone needs to use a name as an example.
"What did you think about Fred?"
"Yeah, he's nice. Just a regular Joe Bloggs, really".
"Have you ever been to India Tom?" "Who? Me? No, I'm not into traveling. Just a regular Joe Bloggs".
________________________________________________________________________________________________
What do you think about these slang words?
Have you ever encountered them or used them?
Let me know in the comments below! If you don't, I'll be gutted...
October 23, 2019
5 British Slang Words You Need to Know Immediately (F - J)
Mi vida antes del Covid- 19 (IMPERFECTO) A-2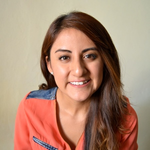 Alejandra Santiago
August 7, 2020
팔랑귀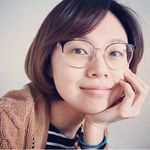 The Origins of popular English Idioms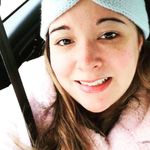 Jen Mc Monagle
August 7, 2020