5 Easy Tips For TOEFL Success
Are you preparing for the TOEFL®? After teaching the TOEFL® for 4 years, here are Nikki's top 5 tips for success!
Depending on your English level and the score that you need, you may need 2 weeks to study or you may need 5 months. So, how do you know? First, find out what score the university to which you are applying requires. You can find this on the university's website. Then, take a TOEFL® practice test on the ETS website in order to see what score you get. Based on your results, you will know how much studying you have to do. For example, if you want to study engineering at Carnegie Mellon University, they require a score of 100. You receive your results from your practice test and you received a 90. Now you know that you have some work to do! Generally, for students to improve 10 points, they will need to study diligently for at least a month.
Memorize the structure of the test
Taking the TOEFL® is no easy task, and walking into the test center feeling nervous and scared is definitely not what you want! One easy way to build up your confidence is to know the test like the back of your hand (know it really well). The TOEFL® is predictable! If you know what is coming next, you will feel more relaxed on test day, and you will be able to perform much better, and with confidence! Take
this quiz
to find out if you're ready to take the TOEFL.
Another advantage of taking a practice test at the beginning of your TOEFL® preparation is knowing what your weaknesses are. If you take the practice test and your lowest score is the writing section, then you know you have to work more on your writing skills. After you determine which section is your weakest, then you can do some more research and figure out what mistakes you're making and how to fix them. For instance, on the writing section, you can have a native speaker look at your writing and give you feedback and advice on how to improve your writing. You can book a score analysis class with
Nikki on Verbling right now
!
After you've memorized the test structure and determined your weaknesses, now it's time to learn the strategies and practice your heart out (practice a lot)! The TOEFL® is all about strategy and practice. The more you practice with the strategies, the more comfortable you will feel with the task and the better you will perform. In Nikki's classes, she has her students practice the speaking sections with a timer and teaches them how to finish with the allotted time and remain calm and confident while speaking. Check out
this Youtube video
for a very helpful reading strategy.
Get feedback from a native speaker
One of the best investments you can make during your TOEFL® preparation is to have private tutoring lessons. This is essential because although making mistakes is the best way to learn, repeating those mistakes is the best way to develop a bad habit. The last thing you want is to develop a bad habit! You may only need one tutoring session, or you may want more. However, in order to get a high score on the speaking and writing sections, you must know what mistakes to fix before taking the test. There are many great tutors on Verbling that you can schedule a class with immediately, including
Nikki, your certified TOEFL® expert
.
Nikki has a Masters degree in Education and is TOEFL certified. She currently lives in Ecuador where she teaches both Spanish and English. Before moving to Ecuador, Nikki taught English to adult immigrants in Phoenix, Arizona. She has taught over 800 teachers through workshops, tutoring, and individual group classes. She considers herself an expert on preparing students for their TOEFL exam, and is very excited about connecting to English learners from all over the world on the Verbling platform.
February 2, 2016
Mi vida antes del Covid- 19 (IMPERFECTO) A-2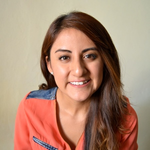 Alejandra Santiago
August 7, 2020
팔랑귀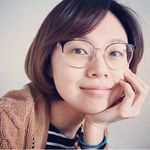 The Origins of popular English Idioms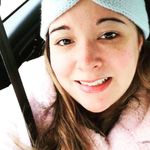 Jen Mc Monagle
August 7, 2020