5 Fun Ways to Learn German
"I'd love to learn a language, but can't find the motivation." There's a phrase we're sure you've all said or at least thought. Let's change that.
Learning German is intimidating, but it doesn't have to be as it opens tons of opportunities for travel and work. Often people remember the tedious book-heavy approach from school and only think of that when they imagine language learning. Yet, with the boom of smart tech, it's become even more comfortable to pick it up without also setting foot in a German-speaking country.
Let's take a look at 5 ways you can do just that.
With a website like Verbling on the market, there're tons of ways to learn German on your sofa. They're booming in popularity because they blend fun visuals and interactivity, with real results. It becomes less of a chore and more of a game that lets you pick it up when you want and where you want.
They may take out the conversational aspect, but it helps you make light work of new vocab and grammar rules.
Now here's a time-honored staple of learning. Making up colorful flashcards in any way you like can not only help you grasp critical German concepts but inspire creativity. Why not try making up a pile for food words? Or a collection for a particular verb tense? You could even make a neat display somewhere in your house. Embrace the fun. Do not miss the opportunity to make use of the possibility to use the flashcards function on Verbling too. It's a lot of fun and you will notice learning progress after only some days!
Music is an excellent resource as you often find informal phrases you'd never find in a grammar book. Top that with the variety of German music, and you have a fun route to grasp the language. Even listening while you're doing something else will help you train your ear.
This might be a hard sell for beginners, but awesome if you know the basics. Grabbing a drink or coffee with a mother-tongue German speaker who'd like to improve their English is both fun and priceless practice. When learning a language, interaction is always the goal. That interaction gets tricky when you're afraid of making mistakes. A language exchange takes away that fear, as your exchange partner not only expects it but corrects you! It's a sure-fire way to make friends too, so why not?
Put your phone/computer/Facebook in German
We know that might sound frustrating, but what better way to grasp a language than using it as a native? Switching your phone, computer, Facebook, Twitter, or whatever social network you usually use, into German, could teach you all kinds of vocabulary. You'll feel lost at first, but it's so rewarding when you get to grips with the terms, and start doing your thing in another language. Apple's Siri is available in German too. How's that for another step up?
October 23, 2019
Mi vida antes del Covid- 19 (IMPERFECTO) A-2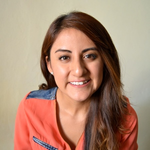 Alejandra Santiago
August 7, 2020
팔랑귀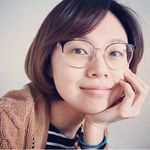 The Origins of popular English Idioms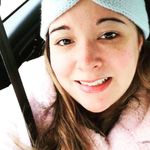 Jen Mc Monagle
August 7, 2020