5 Inspiring Reasons That Show Spanish is not Difficult to Learn
How hard is it to learn Spanish?
Well, learning any new language is difficult.
Although it can be complicated, it is more difficult for some people than for others. Why?
Here
I'll show you 5 points you should know that can help make your learning experience easier.
Motivation is a fundamental part of accomplishing any goal you have in your life.
Scott Geller
says there are 4 elements that increase your motivation:
a)
Competence
:
To learn Spanish you must get involved to the fullest. You must be constant in your studies and practice to reach the competence that gives you the confidence to speak or write.
b)
Receive Feedback
:
You must find a partner that corrects you and helps you when you feel frustrated in your learning. A qualified, and fun, teacher.
c)
It's worth it:
Why do you want to learn Spanish? There must be a reason, an inner motivation for your learning. I've seen many people who want to learn languages, but if you do not find something that motivates you to learn it, it will be difficult to see your goal through. If you still don't come up with a reason, look for one. For example: maybe you want to travel to Colombia and study a master's degree, maybe you have a Mexican girlfriend/boyfriend and you want to speak in Spanish with them, or maybe you want to learn about Argentine literature, etc.
d)
Choice:
When you feel that you are not obligated to do a task you feel motivated. Don't learn Spanish to pass an exam, do it because you have a reason and because you enjoy doing it. It can even be worked into your leisure time by watching movies or TV, reading, talking with someone, making new friends, etc
e)
Community
:
Search for friends that are native Spanish speakers. They are always willing to help you and having someone to share their language and culture with you will greatly improve your learning experience.
"Human beings are always avoiding the maximum effort, and the only way I know of feeling that you are doing less work is motivation"
Listen to latin music, follow Latin American celebrities on Twitter, find a YouTube program in Spanish.
ESSENTIAL LANGUAGE SKILLS
Many say that it is easier for a Brazilian to speak Spanish, but it's not entirely true, because although there are many similarities between Portuguese and Spanish there are also many different grammatical rules.
For the Chinese, Spanish grammar may be easier to learn but pronunciation may be harder.
For Americans, pronunciation may come more naturally but the rules of Spanish grammar may be more difficult to master.
Regardless of whether Spanish is similar to your native language, there are
4 fundamental skills you must develop: listening, writing, speaking, and reading.
The most complicated part of Spanish is its grammar. There is no way around it, the rules exist and you must study them if you want to have a strong command of the language.
Grammar in Spanish is complex so it's easy to worry too much about learning all the rules at first. It's better to develop some speaking skills first and once you are more confident talking you can advance in grammar.
Having the ability to write well in Spanish takes years; I write every day and I still consult the dictionary.
There are very complex parts of grammar such as the gerund, the subjunctive, the accents, the commas, the semicolon, the use of the prepositions, etc. All these themes can be difficult even for native speakers of Spanish.
My blog is very focused on developing speaking skills. And I've discovered that the fastest way to learn to speak a language is to find a friend that corrects you and helps you along the way. You can accelerate your learning if you study basic phrases and practice them a teacher or a friend.
For example, You can develop a script that allows you to touch on the topics you want to learn.
I'll talk about this technique in another post.
Another one of the most important language skills is reading.
You must take the initiative to look for books of your interest or look for blogs in Spanish that can provide you with daily reading material.
Here is a Spanish blog that I recommend: sopitas.com
I will also make a post about book recommendations for each level of Spanish.
This is one of the easiest skills to practice because there are thousands of channels on YouTube that you can listen to every day.
One technique I learned by practicing my English is to listen for English phrases, for example, while I'm watching Netflix, and write exactly what they said. Then you can verify what you wrote with the subtitles. Repeat as many times as necessary until you understand the complete sentences.
As you can see, it doesn't matter how similar Spanish is to your own language, what matters is to develop these 4 skills in the most fun and entertaining way possible.
he most important achievements of our lives surely come from patience and persistence, making an effort over time.
Do you value a relationship that heats up fast the same way you value one that builds over time?  It seems a little banal, but it's true.
One of the most important virtues when studying a language is to be self-taught. You can have the best teacher in the world, but if you have no initiative of your own you will not learn.
Once you have the motivation, the process of learning and finding information for yourself is easier.
Of course for many people it is easier for a teacher to guide them, and if necessary, get one to correct your mistakes and send you in the right direction. However, it does not mean that you should leave all the work to your teacher.
You must practice every day, you must look for information and look for new learning methods that you enjoy.
How hard is it to learn Spanish for you ?
2 Ekim 2018
5 Inspiring Reasons That Show Spanish is not Difficult to Learn
Mi vida antes del Covid- 19 (IMPERFECTO) A-2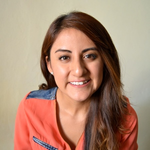 Alejandra Santiago
7 Ağustos 2020
팔랑귀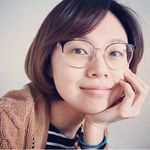 The Origins of popular English Idioms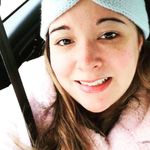 Jen Mc Monagle
7 Ağustos 2020