5 "Must Know's" for traveling to the USA!
Hello- I am from Philadelphia, Pennsylvania in the USA. I have been traveling around the world and within the United States for a couple of years now and I have learned through all of my travel mistakes. Now, I would like to share my helpful tips with you so you do not make the same mistakes and can have a great and easy-going trip in The States!
My Top 5 tips for traveling in the USA:
1.

The US is big

- The US is a big country and there are 50 states within the country. So, if you want to visit as many states as you can during your trip, don't count on domestic flights. We don't have domestic airlines like, Ryanair or Vueling, so traveling from one state to another can cost you over $200. If you want to get "the most bang for your buck," use our train and bus operations such as, Megabus or Amtrak!
2.

Tipping your server

- In the United States, it not only normal, but expected to tip your server at a restaurant. Contrary to other countries, US waiters/waitresses do not get paid even close to the federal minimum wage, so they rely heavily on their customers tips. Typical tipping amount is between 10-20% depending on two things: 1.how their overall service was and 2.how much the final bill is. US servers are considered very friendly and informal compared to other countries; my tip to you, don't try critique it, embrass it. It's not every time you will get a pleasent server, so when you do, tip them well!
3.

Money

- Contrary to many other countries, the US currancy is, at first, difficult to identify. This is because all of our bills are green and the same size, no matter what the amount is. The same goes for our coins. They are all a circular shape and only differ slightly. It is important to look at the four corners of the bill to indentify the proper amount you need before you pay for something.
4.

Health Care

- Another contrary to other countries is that the US has expensive health care. If you are planning on staying in the US for a longer period of time, it may be wise to purchase travel health insurance. For instance

(this is in no way official information and reflect only the views of my own)

if you need to get a cast on your broken arm, in the US, the hospital will charge you $30 for over-the-counter Ibuprofen and upwards of $1,000 for a cast. One of the many reasons medical care is so expensive is because they use the most up-to-date material and equipment...which isn't completely necessary if you ask me. If you are interested, I encourage you to learn about Seven Corners travel insurance!
Trover

- Want some inspiration and motivation for planning your epic trip to the US? Download the Trover app or search Trover online! I call it, "the instagram for travelers." You can type in any city or country and find a great amount of photos that people have posted. They often attach information to the photo for you to add it to your Travel List for when you visit that destination! I am very active on the Trover App and it has helped me greatly in planning for my trip to Colorado next month! Trover really helps you find hidden places that are a must see!
If you have any questions, comments, concerns...anything, feel free to get in touch with me! If you're interested in learning more about traveling tips to the US, schedule a lesson and we can have a whole hour dedicated to all you need to know, before you go!
21 de Junho de 2017
Mi vida antes del Covid- 19 (IMPERFECTO) A-2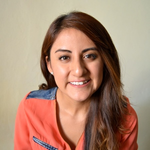 Alejandra Santiago
7 de Agosto de 2020
팔랑귀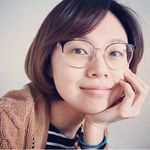 Abby H
7 de Agosto de 2020
The Origins of popular English Idioms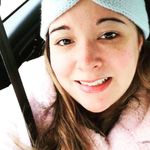 Jen Mc Monagle
7 de Agosto de 2020