5 Online Hacks for English Teachers & Students
Tired of teaching the same lessons? Want to take your English to the next level? Amp up learning with these amazing resources for English language learners!
Let's face it- if you're a teacher, you know that sometimes the stream of lesson plans runs dry and you've got two choices: create your own materials or go straight to the source. If you're a student, these teaching tools will get you the results you want ASAP.
This is my one-stop shop where I get at least 80% of my material. They offer tons of amazing ELA and ESL resources, and a lot of them are free! You can also purchase materials for extremely cheap (we're talking 1-5 bucks) and use them over and over again. Their worksheets, task cards, discussion questions, and test prep are top-notch and they're all created by real teachers. One of my favorite resources is This Phrasal Verb Book which contains over 100 pages of context-rich activities to help you master those tricky phrasal verbs that Americans love so much! How much does it cost? A dollar!
This website was born out of the need for ESL teachers in Korea to share tips, tricks, and their prized English resources. There are tons of activities that are perfect for kids and beginners, and if you're looking for games, look no further. There is one page after another of interactive ppt games as well as thematic lessons on just about everything! Everything is free- just sign up!
Are you an independent student that loves watching videos? Check out film-english! They have dozens of short films for all levels on a variety of topics. Two of my favorites are Pay It Forward, a touching subtitled film that gets students talking about kindness, and The Gift, an animated short that will have students dying to talk about love and relationships. Watch the videos and answer the questions yourself, or use the video and accompanying discussion questions as a conversational starting point for your class.
Only have a few minutes? Lucky for you, this is one website that lives up to its name. Improve your English in just 5 minutes with this website's quick and easy mini-lessons. Lessons range from slang and idioms to pronunciation and grammar, and they can all be done during the time it takes to avoid those pesky commercial breaks! Learn how to use colors to describe emotions with Colorful Idioms or ace your job interview with this Job Interview Activity.
December 21, 2016
5 Online Hacks for English Teachers & Students
Mi vida antes del Covid- 19 (IMPERFECTO) A-2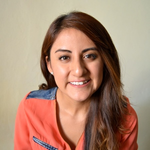 Alejandra Santiago
August 7, 2020
팔랑귀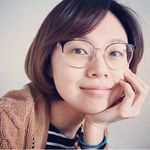 The Origins of popular English Idioms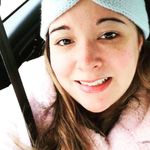 Jen Mc Monagle
August 7, 2020