5 Reasons Why You Shouldn't Be Afraid To Speak Up
"Every accomplishment starts with the decision to try." Brian Littrell
When I first started learning Spanish I had this crazy anxiety every time there was even a remote possibility that I would get the chance to use it. Whether it was in my class with my Spanish speaking students, in a Mexican restaurant or in front of a computer for an online lesson, I would choke up every time. The words and phrases I was so sure I knew would just seem to disappear from my memory. I would walk away from the situation feeling flustered, frustrated and extremely discouraged with myself for not even trying.
A few years ago, I was surfing in Nicaragua. The waves were pretty big and way beyond my comfort level. As a matter of fact, they were just downright scary. A local Nica friend saw me sitting on my board, as far from the break as possible, trying my best to NOT catch any waves. He paddled over and with a puzzled look he asked me if I was afraid. When I shook my head and replied "Yes," he simply stated "Don't do that!"
I tried my best to use my friend's advice that day in the water, without much success. In my mind, big waves are big waves and they will always instill a fear in me, after all, you can get hurt out there. However, this advice began to come in handy in other places in my life. Situations where I had fear that did not involve death defying or life threatening feats seemed to be a perfect place to use the mantra, "Don't do that!" Speaking Spanish when the opportunity arose certainly qualified as one of those. One day, the thought just popped in my mind, changing my thought pattern and pushing me forward. I walked right up to someone and didn't worry about making mistakes, or being misunderstood, or making a fool of myself, I just tried to communicate, and here are the 5 reasons I learned not to be afraid to speak a new language when you get the chance.
You can't get hurt.

Really, you can't. The worst thing that could happen is that you might make a mistake. Research proves that most people learn from their mistakes. Ask for help, take it to heart and make it a lesson for next time.
You can't learn if you don't try.

Learning a language and being able to communicate effectively takes a lot of practice, especially face-to-face with real people. If you have a chance to speak to someone, it is a valuable opportunity.
People are not out to get you or make fun of you.

Everyone has been new at something at some point in their lives. If you learn a language online, find a teacher who matches your personality and has similar interests as you. Often if you tell people you are learning they will be willing to help you. Relax, smile, tell them you are learning and ask them to speak slowly.
You don't need to be perfect.

In many cases, native speakers don't use their language correctly. With tricky expressions such as idioms, phrasal verbs, blended cultures, modern vocabulary and slang, many languages become even more difficult to learn. The idea is to get your main point across.
You are awesome because you are trying.

Learning a language introduces new opportunities in your life, encourages friendships throughout the world and challenges and expands your mind. Just go for it and see where it will lead you!
I wish this advice would work for me as a surfer, and maybe someday it will, but the fact that rule #1 doesn't apply to surfing still gives me anxiety. I promise you though, I have applied this thought process to my own language learning and my world has changed. Now, I fearlessly walk up to people and try to express my thoughts...and guess what happens? We TALK. We really have meaningful conversations. It is the most amazing concept in the world. I have never been injured by my attempts and I continue to learn new things each time. I have never been made fun of, but have learned to laugh at my own mistakes, which ensures I don't make them again. I have even realized my Spanish is a work in progress and I don't need to be perfect to get my point across, so long as I have tried my best. Now, I am proud of my accomplishments and am aware my efforts will only increase my level of success.
My best advice to you is to get out there. Start talking to anyone you can. You will gain confidence and experience each time. You will find more and more people who will help you learn and make new friends. Your efforts will pay off quickly.
And above all, remember, your are awesome just because you are trying!
December 12, 2016
5 Reasons Why You Shouldn't Be Afraid To Speak Up
Mi vida antes del Covid- 19 (IMPERFECTO) A-2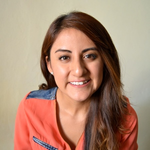 Alejandra Santiago
August 7, 2020
팔랑귀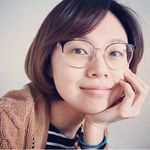 The Origins of popular English Idioms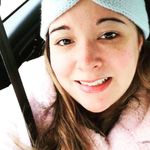 Jen Mc Monagle
August 7, 2020