5 simple hacks to improve your Spanish by reading Spanish books
One of the best ways to improve your Spanish is by reading books in Spanish. In this article I'll show you 4 simple hacks that you can use to improve your learning while enjoying Spanish literature.
Don't go for One Hundred years of Solitude or Don Quixote if you're a beginner or an intermediate student. Pick a book that suits your current level of Spanish. That said, you can never go wrong if you pick The Little Prince. Even though this book wasn't written originally in Spanish, it's a classic book of universal literature that---I'd say---we all should read at some point in our lives. It is also simple and fun, not to talk about the many positive messages and life lessons it contains. So this is an excellent option no matter what your level of Spanish is. The Little Prince is a good pick for students of any age and/or level.
2. Keep a dicionary close to hand
If you're like me and don't use paper dictionaries anymore, I highly recommend using WordReference.com, in my opinion that's one of the best dictionaries that you can find on the Internet. It's updated often and it also has forums to discuss the meanings of many words and expressions that aren't listed. If you're old-fashion and prefer paper dictionaries, that's totally fine.
So you sit on your desk with a Spanish version of The Little Prince---El Principito---and you want to start reading it. If you run into a new word you can just find it in the dictionary. This way, as you progress in reading the book, you'll be incorporating lots of new words to your vocabulary. Google Translator is also a useful took to keep while reading a Spanish book, however its tranlations aren't always accurate, just keep that in mind.
Papel y lápiz,
guys,
papel y lápiz
. Yes, paper and pencil. Have a notebook next to you where you can write down all the new words and expressions you learn. You can also write coments, draw outlines, write questions that you'd like to ask your teacher/coach. What's important is that you're able to track your progress. Don't be that person who doesn't keep a record of the new vocabulary so they never remembers anything. Also, don't be that other person who writes notes on any piece of paper they find or any notebook around and then forget where they left their notes and never check them again. It doesn't matter if you have different subjects in the same notebook, as long as you know where you wrote your notes and you can easily find them and check them out whenever you want. Ideally your notebook should be small so it fits in your pocket and you can carry it with you all the time. If you prefer to have an electronic notebook or use one of those many apps on your phone or tablet for taking notes, you can also do this.
4. Keep the English edition of the book close to hand
Let's go back to the scene we described before: you're sitting on your desk, with the Spanish edition of The Little Prince open in front of you, and you're reading it, every time there's a new word you find it in the dictionary and write it down in your notebook. However you just run into a combination of words that doesn't seem to make any sense to you. You check the dictionary for every single word but you still can't get the meaning when you put them all together. This is when you go to the English edition of the book, same page, same paragraph, same phrase, and you see what it means in English...
Voila!
You got it! Now all you have to do is write down the phrase in your journal. You just learned a new phrase thanks to having both the English and the Spanish translation of the same book. This technique is called Compartive Reading and is excellent to improve your vocabulary.
5. Listen to the audiobook
This is an excellent strategy to improve your listening and even your pronunciation. When you listen to the audiobook and read the printed book at the same time, your brain associates words with sounds. As you do this often, it will be gradually easier for you to understand native speakers. If audiobooks are expensive you can check online resources like LibriVox, they have many audiobooks that you can access for free.
If you like Netflix, this is also a strategy that you can apply when you watch your favorite Spanish shows. Let's imagine you're watching La Casa de Papel, you play it in Spanish with the Spanish subtitles, little by little you will learn the sounds of the written words as pronounced by native speakers. This is how I have improved my English and my Portuguese.
Ok guys, this is it for today, if you want a FREE Spanish lesson with me, go to my Verbling profile and book a trial lesson. You can also check my Youtube Channel "Smart Spanish" and follow me on Instagram @SmartSpanishDC and Facebook: www.Facebook.com/SmartSpanishDC. Have a great learning! ¡Hasta la próxima!
May 4, 2020
5 simple hacks to improve your Spanish by reading Spanish books
Mi vida antes del Covid- 19 (IMPERFECTO) A-2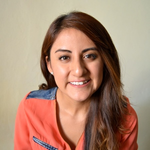 Alejandra Santiago
August 7, 2020
팔랑귀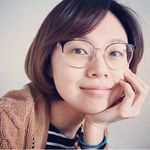 The Origins of popular English Idioms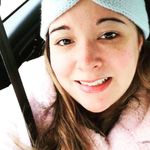 Jen Mc Monagle
August 7, 2020