5 Tips to Prepare for the DELE Exam
How can you prepare for the dreaded DELE exam? We give you 5 tips
1.

Know your Requirements
The first thing you should do to prepare for a DELE exam is to know the language requirements you need to fulfil.
Any proficiency exam exists for a reason. They don't exist in a vacuum. They are there to prove the language level of anyone who claims to speak it.
Now that might sound quite intimidating. "But I don't speak Spanish that well! What if they find out?!" Abide with me for a minute. It's not really bad news if you think about it.
Because after all if you know the <strong>language requirements</strong> you need to fulfil, you're going to be better off. You're gonna be able to prepare for the exam with much more clarity and purpose.
So let's say you're thinking about the B1 exam.
Well, the
DELE B1
essentially requires you to be able to speak about any topic you could speak at an A2 with the addition of being able to give opinions, express desires and basically structure what you're saying in a logical way.
That as for the speaking part. But if you look at what you're required to fulfil regarding listening, it's even clearer: you need to be able to understand the <em>general </em>idea of a given audio, conversation or whatever regarding
See? It's not really that scary now. Why not? Because as you consider the language requirements you need to fulfil, you have a <strong>goal</strong> in mind.
You're able to visualise your goal and come up with strategies to get to that goal.
No longer does it feel like you just need to improve your Spanish generally speaking. Now  you have specific, attainable aims.
It's obviously a bit more complex than that. There are expression requirements, comprehension requirements, vocabulary requirements, grammar requirements... I think you get it.
2. 

Don't Be Too Overconfident
This probably sounds kind of obvious, but some people might think that just because they speak Spanish more or less fluently, or live in a Spanish speaking country they can take the DELE without really preparing for it.
Even if that was the case, you're going to be much more comfortable if you
know your exam
, if you know the type of activities that you're going be required to do, and especially if you've practised them enough.
Which leads me to the next part of this entry...
3. Know the Types of Activities
Extremely important. It's not enough to "be fluent in Spanish", that's evidently the most important thing. However, it's also important to know the activities you'll be required to do.
For example, when it comes to writing, the DELE B1 exam often asks you to
write a specific type of text
, such as a story, a blog entry, or a report (narrative / descriptive text).
When it comes to reading, you're required to be able to identify specific information in brief texts, read texts regarding professional stuff (such as job descriptions), articles from newspapers, etc.
When it comes to listening, the B1 DELE will ask you to listen to
six monologues
and choose the right answer, or listen to an excerpt from a
radio
programme (and choose the right answer too).
When it comes to speaking, you will have to give a
brief presentation
, describe a picture and do a speaking role-play...
To sum up, it's going to be very useful if you know the type of activities that will appear in the exam and you practise them before taking it.
4. But Don't Get Discouraged
All this might sound a bit scary. I understand that.
However, it's all good! You're going to be okay as long as you
don't settle and take the risk
of working hard towards your DELE goal.
On top of that,
learning a language is for life
. We shouldn't consider our language learning as a small portion of our time, let's say a semester or whatever your Spanish course takes.
Learning a language and mastering it takes a long time, which one the one hand  might sound frightening but on the other hand is quite encouraging if you think about it. It basically means you're not strictly tied up to any deadline.
Yeah the DELE costs money and there's a deadline for the exam. But your proficiency can potentially be improved throughout the years, as long as you keep practising.
Just
don't stop practising
, reading in Spanish, taking classes... Whatever works for you! If you persist on it, you'll eventually make it.
That's been my experience with my English. There were times were I was anxious about my pronunciation and many other areas, but I kept practising, I kept reading, I kept listening, I kept learning even when it was uncomfortable and I've improved a lot since then!
Now, that doesn't mean we can't have a plan apart from generally improving our Spanish. We can indeed.
First of all, you need to pick up an exam that is
reasonably attainable
.
If you're an upper beginner and you don't even have the DELE A2, don't think about preparing the B2, you just won't be able to make it.
Then, pick up an
exam date that is realistic
.
If you want to prepare for the DELE B2 (which is significantly harder than the B1), always think about having at least four months, or even a year before you take it (it obviously depends on where you come from).
Don't be in a rush. But even if you don't have much of an option, be aware of the amount of time you need and plan your DELE preparation accordingly.
Finally,
do something
about it. Buy books, have a native friend to practise Speaking, listen to the radio, read interesting books, write short stories, join an online community where you can interact in Spanish... Whatever works ;)
And finally,
get a teacher!
Don't be too picky about spending money on classes, the DELE also costs money and it's in your best interest that you have all the help and preparation you need.
Although it's true some students are very hardworking and independent, even if that's your case you can always seek the help of experienced, qualified teachers that will be able to see your deficiencies and create a learning plan for you.
There are amazing Spanish teachers in Verbling that will be willing to help you out with your DELE preparation.
And otherwise
you can always book a lesson with me
. You will have
grammar and vocabulary classes

help with your pronunciation
Really anything you need, I adapt to your student needs!
So what are you waiting for? Were you thinking about taking the DELE? Now you know some tips but it won't happen unless you make it happen.
Start by picking an exam and choosing a date. And then, consider the steps you need to take to achieve your goal.
But above all, don't give up on your Spanish! Mucha suerte :)
March 23, 2018
Mi vida antes del Covid- 19 (IMPERFECTO) A-2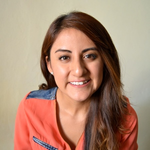 Alejandra Santiago
August 7, 2020
팔랑귀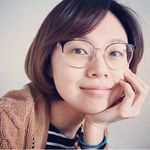 The Origins of popular English Idioms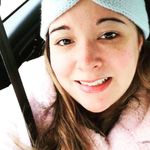 Jen Mc Monagle
August 7, 2020