7 Common Sense Tips for IELTS that Will Help Your Preparation
Put this advice into action and get the best possible band score in IELTS
1.
Be professional and prepare properly
Treat your IELTS exam like you would treat an important job interview. You wouldn't show up to an important interview unprepared, would you? Many students make the mistake of not preparing properly for their IELTS exam.
Remember there are four sections to the IELTS exam. Don't spend all your preparation time on one or two sections!

Being a good English speaker does not mean that you will automatically get a good grade in the IELTS speaking exam. The same is also true for the listening, writing and reading sections. You need to get used to the IELTS structure and time constraints and you need to have your own system in place for each part of the exam.

Build the specific vocabulary you need for the IELTS exam. There are a number of themes that are very prevalent in the exam and you need to know specific vocabulary related to each one. When you learn key vocabulary, store it in a flashcard application on your phone! This keeps all your vocabulary in one, easy to access place.
2. Study with reliable, trustworthy resources
Many online resources and websites are run by people who don't fully understand the IELTS exam. There are many websites that give inaccurate and misleading information, and others that provide 'expert' sample answers with less than expert levels of English! Only work with reputable sources!
3. Develop your answers fully
You have 15 minutes to demonstrate your speaking ability to the examiner. Don't sell yourself short! Do not provide very short answers if you are capable of doing more!
In part 1, you will be asked basic questions about familiar topics such as your school, family, hobbies etc. You should reply with reasonably short answers but make sure to never answer with a single sentence.
I like football, I play every weekend with my friends. I also watch at least two live games a week. I'm really passionate about it.
Some of my students worry that their accents don't sound 'native' enough. For the IELTS exam, your accent is unimportant. What is vital is that you enunciate and pronounce words clearly. Make sure that you use an online dictionary to check the pronunciation of any new words you use and ask your tutor to correct any pronunciation mistakes that you make.
Tip!! Pay careful attention to regular past tense verbs and adjectives that end in -ed. There are three different -ed sounds.
5.
Use a range of different adjectives
Don't overuse the same adjectives in your answers. Show the examiner that you have a broad range of vocabulary. You should know a number of different synonyms for common descriptive vocabulary.
However, please be careful! Some students believe that using 'high-level vocabulary' will get them a high band score, and so they force overly formal and unnatural vocabulary into their answers, making mistakes in the process. Focus on communicating as naturally and concisely as possible.
6. Speak at a steady pace
Don't speak too fast or too slow! Speak at a regular, relaxed pace and ensure that the examiner can understand everything you say. Record yourself answering IELTS questions and when you play it back, pay attention to the speed of your voice.  
7. Don't memorize answers
Examiners are trained to tell if you are reciting a memorized speech. Memorize specific vocabulary and regularly practice putting it into action but do not memorize whole paragraphs.
These tips should help you to organize a strategy and a study plan for IELTS. However, be warned, there is NO MAGIC TRICK that will help you to get a high band score in IELTS. It is not a complicated exam, but you have to work hard to improve your English in the months leading up to the exam. Make sure that you create an organized study plan and stick to it!
Feel free to visit my Verbling profile to ask me some questions!
August 21, 2019
7 Common Sense Tips for IELTS that Will Help Your Preparation
Mi vida antes del Covid- 19 (IMPERFECTO) A-2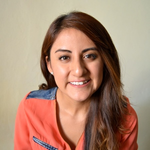 Alejandra Santiago
August 7, 2020
팔랑귀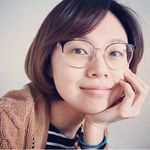 The Origins of popular English Idioms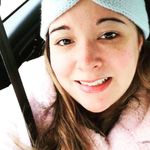 Jen Mc Monagle
August 7, 2020