7 FACTS ABOUT THE ITALIAN LANGUAGE THAT YOU PROBABLY DON'T KNOW
7 FACTS ABOUT THE ITALIAN LANGUAGE THAT YOU PROBABLY DON'T KNOW
1-
Italian was adopted by the state after the Unification of Italy in 1861
Italian dialects have been around for centuries. Nevertheless,
The standard Italian emerged just after the unification of Italy in 1861.
In that period only 2.5% of the population was able to speak what we call today "Italian Language" ; they all spoke their regional dialects. Now, around 5 percent speak only or predominantly in their regional language.
2-
Italian is the fourth most studied language in the world
after English, Spanish and Chinese!
3-
If you play an instrument or are familiar with music, you are likely to have heard of terms like tempo, crescendo, adagio or sonata.
All these words belong to the semantic field of music and they all have Italian origin. Therefore, Italian is known as the language of music because of its use in musical terminology and in the opera.
4-
Italian has some very close relatives.
Very big part of Its vocabulary is shared with French, Spanish, Portuguese, and Romanian.
5-
Italian is an official language in Italy, Switzerland, San Marino, Vatican City and western Istria (in Slovenia and Croatia). It used to have official status in Albania, Malta and Monaco, where it is still widely spoken. Italian is spoken by small minorities in places such as France (especially in Corsica), Montenegro, Bosnia & Herzegovina, Crimea and Tunisia and by large expatriate communities in the Americas.
The Italian language has been a
widely spoken language in the United States of America
for more than one hundred years, due to large-scale immigration beginning in the late 19th century.
In 1980, it counted more than 1.5 million speakers!
6-
According to the "Garzanti" dictionary,
the longest word in the Italian language is 'precipitevolissimevolmente' meaning 'very quickly'
, but at 26 letters, it is
surpassed by some medical terms such as 29-letter 'esofagodermatodigiunoplastica' which refers to a kind of plastic surgery.
7-
Italian Language is considered **the language of art since Italy is home to the greatest number of UNESCO World Heritage Sites (51) to date
It has an estimated 100,000 monuments of any sort** (churches, cathedrals, archaeological sites, houses and statues).
April 18, 2017
7 FACTS ABOUT THE ITALIAN LANGUAGE THAT YOU PROBABLY DON'T KNOW
Mi vida antes del Covid- 19 (IMPERFECTO) A-2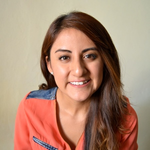 Alejandra Santiago
August 7, 2020
팔랑귀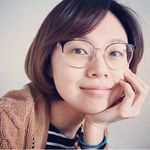 The Origins of popular English Idioms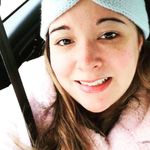 Jen Mc Monagle
August 7, 2020