7 Ways to Learn New English Vocabulary
Most of the time when you're looking for the meaning of a word you translate it into Google or other apps. The problem with translation is that it only creates an association with your own language. It's the same as trying to speak your own language with English words.
A better way is to take new words you learned and type them into a photo search engine, like Google Images. This will help you think of the object of the word in English. If you were to learn the word "cat" for example you would see images of cats. This way you will think of cats when you hear or say the word "cat".
2. Take Notes from Authentic Material
Reading, listening and watching real material in English is a great way for intermediate to advanced students to expand their vocabulary. TV shows, movies, podcasts and other material like TED Talks contain vocabulary in real contexts. But it's not enough to just listen. When watching, reading and listening, have a notebook with you to take notes of a few new words. Later your notes can be used for studying and practising.
Flashcard apps are tools language learners use to practice and memorise vocabulary. There are two kinds of apps. One is apps that let you make your own flashcards. The most popular is Anki. You could use the image search method in 1 to create cards in Anki that have words and images. Other apps have ready-made sets of cards. My favourite is Memrise because it has many different kinds of courses that can help students of all levels; even those preparing for exams.
4. Use a Word of the Day App or Website
If you're too busy and can only spare a little bit of time, the look for an App or Website that gives you a Word of the Day. I typically recommend my students use the Dictionary.com app which has a word of the day function but this may be better for more advanced students.
5. Replace Words you Already Know
There are more ways to express things that we want to say, especially feelings and sensations. Thinking of different ways you can say something is a great way to expand your English vocabulary. Here's an example:
The weather is cold today.
The weather is freezing today.
The weather is chilly today.
The weather is biting today.
By doing this, you can expand the number of ways you can express yourself and make your English closer to native.
6. Make Sentences with New Words
Practising new vocabulary is important. You can memorise 100s of words but if you don't use them then you won't feel like you've actually learned them. Once you learn new English vocabulary, it's good to practice by trying to make sentences. An even more challenging method is to make sentences with different forms of new words. Learning verbs can benefit from this because of the many different forms they can take.
7. Teach New Words to Someone Else
Teaching others is one of the best ways to further your learning and understanding of English vocabulary. This will make you think about how to explain to someone else what a word means. It's also great because you're sharing your enthusiasm for learning English.
What do you think of these tips? Leave a comment!
May 24, 2018
Mi vida antes del Covid- 19 (IMPERFECTO) A-2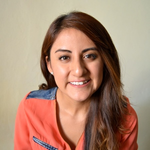 Alejandra Santiago
August 7, 2020
팔랑귀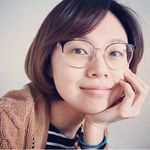 The Origins of popular English Idioms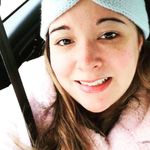 Jen Mc Monagle
August 7, 2020