8 of the Best Popular Books You Can Use to Learn English
Books can turn an ordinary day into a day filled with adventure, memorable moments, and discovering new worlds. The world of fiction and fantasy is sometimes exactly what we need to let go of our worries, sit back, and enjoy. Still, there's more to books than just enjoying a good mind rest. Reading books is a great way to improve our knowledge of the language and adopt new vocabulary.
If you're looking for an efficient and fun way to improve your English, books might just be the way to go. The list below suggests 8 best popular books that you should read to learn and improve your English. Let's break it down together and see where it takes us.
1. The Kite Runner- Khaled Hosseini
The first novel by the Afghan- American writer Khaled Hosseini will sweep you off your feet. The complex story about growing up, friendship, trauma, family, and life will keep you inside the story and ensure you don't let the book out of your hands.
The narrative makes it easy to read and there are so many turning points you won't be able to get enough of it. You'll also learn a little something about history and the lives of people in Afghanistan.
The vividness and the depth of the story will make sure you enjoy the it while improving your language skills at the same time.
2. The Invisible Bridge- Julie Orringer
When you're reading a book to improve your English, it's important that you find a story that almost tells itself.
The Invisible Bridge is a masterpiece that brings together motives such as:
The story explores the Hungarian-Jewish story of brothers who went their separate ways but not by their choice. Exploring the background of World War II, and the ordinary people who suffered through it, this book will keep astonish you.
You'll be improving your language skills and enjoying a mind-blowing novel.
3. Can You Keep a Secret? – Sophie Kinsella
If you're looking for something light, entertaining, and funny to read and to improve your English skills, this book is the way the right choice.
The novel is a story about a young girl who gets herself in an awkward situation with her boss, by accidentally blurting out her inner secrets to him. Once she realizes she made this mistake, things get hilarious.
"
Can You Keep a Secret?
is one of those books you feel bad for finishing so quickly. It's got everything you need, from a silly main character you can identify with, to a plot that just keeps surprising you,"
says Angela Baker, a writer at Studyker and Writescout.
4. The Whisperer- Donato Carissi
If you're into thrillers and mystery novels, you should definitely read The Whisperer by the contemporary Italian writer Donato Carissi.
The novel is a thought-provoking, tension-filled story about a criminologist Goran Gavilla and a police officer Mila Vasquez, working shoulder to shoulder to solve a mysterious murder. From the fantastic opening of the novel to the very end, you'll be a part of a story you won't forget.
The best thing about this novel, apart from it being a great way for you to improve your language, is that it's impossible to predict the end prematurely.
5. Harry Potter & The Sorcerer's Stone- J.K. Rowling
This fantasy story about the world of wizards, and a young boy whose life is about to turn upside down, might just be the perfect choice for you to practice your English skills.
The first of seven novels in the Harry Potter saga will keep you entertained and amused. You will slowly be taken into a parallel world of magic that you won't be able to get enough of.
Surely, once you read the first part, you'll want to hear the rest of the story. And, there'll be plenty of learning English while reading all the sequels.
Another fantastic mystery novel that will have you at the edge of your seat is The Dry by Jane Harper. This book is a real page-turner and another obvious choice for learning English.
"I loved every second of reading this book. A small town hiding big secrets you'll want to know about is a great storyline and I strongly recommend you read this great novel,"
says Bridgette Hernandez, a writer at Writingjudge.
7. The Bridges of Madison County- Robert James Waller
A little romance never killed anybody, so if you're a fan, search no more.
This romance novella was published in 1992 and has been made into a movie, starring Meryl Streep and Clint Eastwood. Nevertheless, reading the book will help you improve your English and learn new vocabulary.
The storyline is simple. A married but lonely Italian-American housewife meets a National Geographic photographer who's doing a piece on the bridges of Madison county. While it all starts out as an accidental meeting, it turns into much more.
8. The Great Gatsby- F. Scott Fitzgerald
There should always be room for classics and there are some books, such as this one, that never get old.
The story is set in 1922, in the fictional towns of West Egg and East Egg. A young, mysterious, and ambitious millionaire Jay Gatsby is obsessed with Daisy Buchanan, a married woman with a daughter.
The story of the Great Gatsby will take you through the world of the Roaring Twenties, parties and luxury, but will also help you learn a little something about class inequality and the American dream.
If you like the book, you'll love the movie, starring Leonardo DiCaprio as Jay Gatsby. Reading the book and watching the movie will be the winning combination for learning more English and polishing your language skills.
In the world of smartphones and modern technologies, we tend to forget the beauty of sitting back and enjoying a couple of pages of a quality book. Books not only enrich our vocabulary and help us improve our language, but they also awaken our imagination and help us keep our minds active.
The list above will help you choose the next book you'll read for both pleasure and language learning goals. Choose the one you feel you'll like the most and start from there.
January 30, 2020
Mi vida antes del Covid- 19 (IMPERFECTO) A-2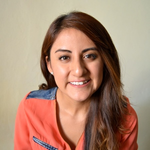 Alejandra Santiago
August 7, 2020
팔랑귀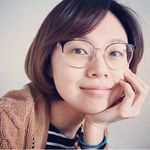 The Origins of popular English Idioms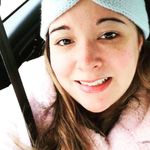 Jen Mc Monagle
August 7, 2020