8 Tips for Earning Money While Learning a New Language
It is exciting to learn a new language. You can immerse yourself into the language and learn about a new culture. You can learn a new language by taking classes or buying a program online. There are other ways to learn a new language where you receive money rather than pay it out. Here are eight tips for earning money while learning a new language.
Teaching

- You can teach English as a foreign language in many countries. Not only will you be making money, you will be living abroad and learning about new cultures. Some teaching abroad jobs include housing which is a great way to save the money you are earning. You will teach students English while immersing yourself in a new culture and learning their language.

Transfer

- It could be possible to keep the job you have, but transfer to a position in a new country. Let your boss know that you are interested in working in another country and if the opportunity arises they will think of you first. You have the comfort of knowing your job and company while working in a foreign country. Talking with your coworkers and getting to know your neighbourhood will help with your new language pursuits. If you cannot transfer, consider applying for the same job at another company in another country. You can use remote work websites to help you land the job you desire. You will know the basics of your job and will learn the language quickly in order to fit in with your new coworkers.

Nanny

- If you like children you can work abroad as a nanny or au pair. You will get paid to watch the children and room and board is included. You get to explore a new place and immerse yourself in the language and culture. Working as an au pair can also look good on your resume. It shows that you are dependable and bilingual to boot. Many different countries are in need of au pairs and it is a fun way to travel abroad and meet new people. When researching au pair positions make sure your get room and board and a stipend so you have money to spend. Research companies that offer to broker au pair jobs. You should not have to pay money in order to get a position as an au pair.

Waitress/Waiter

- Getting a job serving in a restaurant overseas will help you learn a language quickly. You can also pick up the nuances of a language working in the food service industry. You will make money serving people with a smile and build up your vocabulary as you go along. Pretty soon you will be asking native speakers what they want in their own language. Your fellow staff members should be able to help you get your footing and if you let them know you want to learn the language, they should be able to help you. You will be picking up the language in no time working in a restaurant overseas.

Resorts

- Practice your language skills while working at a resort. You will be surrounded by luxury while you get paid to learn a new language. If you can work at the front desk, bar, or other job where you are exposed to the public you will learn your new language faster. The benefits of working at a resort is that you get to enjoy the resort on your time off. You could be swimming in the Mediterranean or skiing down the Swiss Alps. This is a fun and exciting way to get paid to learn a new language.

Hostel

- You can get a job at a youth hostel and quickly learn a new language. The youths traveling through the hostel will gladly help you with your new language. Meeting people from around the world is a perk to this job. You will also get room and board with this position. Hostels are always looking for new people to help out. If you can land a job as a receptionist you will be working one on one with native language speakers. On your days off you can immerse yourself in the surrounding culture.

Interpreter

- If you already know one foreign language you can work in another country as an interpreter. While you are working for a company they will probably offer to give you lessons in other languages for free. This is a great way to learn new languages while earning money.

Tutor

- If you can find a position tutoring in another country you will learn a new language while tutoring people in your native tongue. While this is similar to teaching ELS, it is not as time consuming which will give you more opportunities to get out and about in your new environment. You will learn the language and culture in no time.
December 25, 2019
Mi vida antes del Covid- 19 (IMPERFECTO) A-2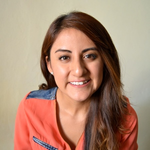 Alejandra Santiago
August 7, 2020
팔랑귀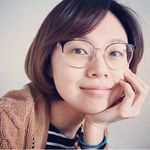 The Origins of popular English Idioms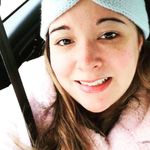 Jen Mc Monagle
August 7, 2020