8 unusual (but very lovely) Italian words
Everyone knows, the Italian language is the heir of the ancient latin, spoken by romans throughout Europe almost two thousands years ago. There are a lot of very common Italian words that are similar to this wonderful and ancient language. But you know, every language is like a live magma that changes every now and than, and with Internet, globalization and the whole social media thing we have to face the fact that a lot of wonderful (and weird) words are extinguishing. But which are the 8 most unusual words of the Italian?
1 - Sagittabondo:
Someone that can make you love him just looking at you (like cupid)
2 - Sciamannato:
A messy person
3 - Sgarzigliona:
A prosperous women
4 - Gaglioffo:
A scoundrel
5 - Obnubilarsi:
When your ability of understand something is going to disappear
6 - Lapalissiano:
Self evident
7 - Meditabondo:
Thoughtful
8 - Girandolare:
To hang around
Now it's up to you, which are the weirdest Italian words that you know?
2016年12月12日
8 unusual (but very lovely) Italian words
Mi vida antes del Covid- 19 (IMPERFECTO) A-2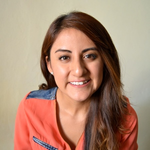 Alejandra Santiago
2020年8月7日
팔랑귀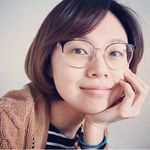 The Origins of popular English Idioms