9 Simple Tips - Learn any new language...!
As I have felt myself, when any person starts to learn a new language the feelings of not knowing where to start goes through our minds.
This is usually because we expect quick results and don't appreciate any language takes time to learn and become fluent within, but of course, there are many things you can do to speed up that process. I have included some tips below;
1. Don't keep switching courses or teachers....
Of course there are bad courses and bad teachers but not staying consistent with one does not allow you to experience the benefit of a full organised curriculum. Different courses and different teachers will teach according to their own methods and may prioritise components of the language in different ways. One teacher may focus heavily on grammar whereas another may focus on reading and another on speaking. To get the full benefit you need to experience a full course or curriculum from a teacher and this way you also now have something to compare your next learning steps with alongside sharing this experience to advise others.
2. Ensure consistency....
Many people fix thoughts in their mind and go full throttle ahead with it, putting aside other commitments and for this reason end up giving up a few weeks or months in.
Choose an amount (this could be a lecture, a lesson, a tutor session) that you can stick to every week without it being stressful or burdensome and you will be guaranteed to see results.
3. Take it slowly, language takes time....
For words to settle, meaning to come together, to practice, to be able to comprehend, to understand the new accent you're hearing, to read a book - all these things take time and many people will pay testimony to that fact that regular steps work but you no one becomes fluent overnight.
4. Immerse yourself in the language....
Unless you are living in the country which is home to the language you are learning, you need to set aside a few simple tasks per day in order to develop your familiarisation with the language - This can include but is not limited to;
Reading - There are basic children books to start with in all languages, much easier now with the availability on the internet - newspapers, books, comics, social media posts etc
Listening - Literally anything you can listen to from music and news to people speaking
Watching - Start with some cartoons aimed at children, films, youtube clips, dramas and TV.
Some of these skills interlink of course, which makes some activities much better than others.
You may not understand much to start with but you'll be surprised at the difference you feel after 2-3 months of doing these activities regularly.
5. Find a friend to practice with....
It could be a friend in person or on social media, all the way to a pen-pal online - just anyone to practice from - a teacher consistently is ideal but friends vary the conversation more so force you to learn and develop new vocab.
6. Carry a dictionary/notepad and a diary....
Pen all your thoughts in your new language and write your experiences down all whilst carrying a dictionary which is much easier on smart phones. This allows you constantly check for new words and write them down which helps memorise them more than simply saving it in a phone app.
Laptops, smartphones, iPads, tablets - the world has gone crazy with technology but use it to your advantage. There are so many applications available across Android, iOS and Windows that you won't know where to start. Search online, go off peoples recommendations but a good advice is to start with an established app like 'Memrise'.
8. Leave grammar and details until a later time
Learning a language should be natural so do not get bogged down with grammar and details before you learn the basic alphabet and a basic level of speaking. When you feel comfortable in the language and can speak and understand to a basic level, then you can start to focus in on grammar, morphology and rhetoric within the language.
9. Do not give up and let go of mental obstacles....
Set yourself goals and if you don't fulfil them as quickly as you expected, go back revise your methods and commitment, take peoples advice on board and try again.
Many of us are told things are difficult and this stops us ever achieving our goals, don't let it be the case and fight past it - Keep yourself motivated!!!
The entire world population is witness to the fact that we are all capable of learning a new language and it is an innate skill we all have.
November 15, 2017
Mi vida antes del Covid- 19 (IMPERFECTO) A-2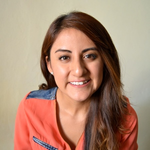 Alejandra Santiago
August 7, 2020
팔랑귀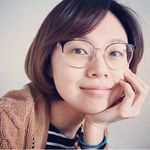 The Origins of popular English Idioms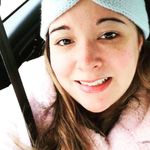 Jen Mc Monagle
August 7, 2020