Ace the Interview! Building Rapport with the Interviewer!
Building Rapport for the Job Interview
It is necessary to make a lasting impression during any job interview. While your skills, experience, and work ethic may spark the interest of the hiring manager what makes YOU stand out from the crowd is the relationship you build with the person interviewing you. This guide will give you a few quick steps to building that "fake friendship" necessary to get you the job you want!
Before the interview: Find out who will be interviewing you. Do some research online (Try Google, LinkedIn, Facebook, etc.). What do you have in common? What topics can you discuss besides the job?
During the interview: Start with some small talk. What's small talk? Chit chat? Talk about the weather. Ask how the interviewer is doing. Discuss your commute to the job interview site. And my golden tip? Make the interviewer laugh! They will always remember an applicant who is funny. Just one joke may land you the job.
Topics to avoid: Never talk about politics or religion during an interview. These are taboo subjects in English.
After the interview: Be sure to send a follow-up e-mail thanking the interview for their time. Try to repeat some of the topics you discussed during the interview to remind him or her of who you are.
Now that you've mastered building rapport during an interview it's time to focus on key elements like describing your experience and answering the interviewer's questions. Book a session with me today to learn the subtleties of a job interview in English, have your CV revised, and do a mock interview to ace your next job interview.
June 29, 2017
Ace the Interview! Building Rapport with the Interviewer!
Mi vida antes del Covid- 19 (IMPERFECTO) A-2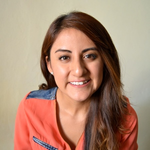 Alejandra Santiago
August 7, 2020
팔랑귀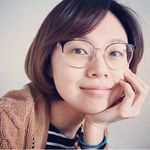 The Origins of popular English Idioms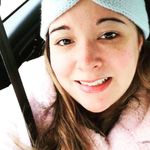 Jen Mc Monagle
August 7, 2020