Adverbs of Manner- Breathe life into your writing!
Adverbs
are the seasoning of the English language! With just a single word, readers can get a much clearer idea of what is happening. Adverbs help us get/ give a better description of
how something happens
. There are a few different types, but let's look at how they can modify verbs,
adverbs of manner
😊 They can be used to
modify
a verb and
intensify
the meaning it conveys.
Look at the two sentences:
1. The man walked. (You can picture a man walking, but you don't really know much more about the scene.)
2. The man walked
hurriedly.
(You can picture a man walking, in a hurry, a little anxious, and out of breath. You can paint a much more interesting picture in your head when you know how or why the man is walking.)
Adverbs of manner
explain
how an action is carried out
. Very often adverbs of manner are adjectives with
-ly
added to the end, but this is not always the case. Some adverbs of manner will have the same spelling as the adjective form and never add an -ly to the end.
Paul answered the question

correctly.

The team played

well

in the competition.
As you can see, adverbs of manner are
usually
placed
after the verb
and at the end of a sentence. Sometimes, they can be placed before the verb (if it is
transitive*
) in order to add emphasis.
· She
cautiously
laid her baby on the bed.
· He
slowly
raised his head to listen.
(This isn't the case with other types of adverb!)
Using adverbs in your writing is a wonderful way of upgrading your language and conveying a more accurate meaning or image. Try the quick exercise below to see if you can make the sentence more descriptive 😉
*
Transitive verb
– a verb with an object complement;
He laid his keys down. He raised his voice.
Intransitive Verb
– a verb without an object complement;
He lay down. His voice rose.
Laura _____ waited for the bus.

They started moving _______ towards the parking space.

The flag was waving ________ over Buckingham Palace

We were instructed to read the exam paper________.

He was fined for driving _______ on a busy road.

The lady ______ held the baby and smiled.

He left _____ for his meeting.

Despite being in hurry, I ______ waited for the class to be over.
February 18, 2020
Adverbs of Manner- Breathe life into your writing!
Mi vida antes del Covid- 19 (IMPERFECTO) A-2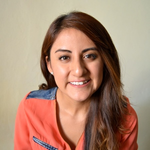 Alejandra Santiago
August 7, 2020
팔랑귀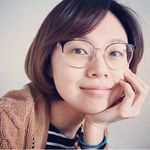 The Origins of popular English Idioms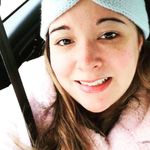 Jen Mc Monagle
August 7, 2020