Abū ʿAlī al-Ḥasan ibn al-Ḥasan ibn al-Haytham (Arabic: ابو علی، حسن بن حسن بن الهيثم, Persian: ابن هیثم, Latinized: Alhacen or (deprecated) Alhazen) (965 in Basra – c. 1039 in Cairo), was an Arab or Persian polymath. He made significant contributions to the principles of optics, as well as to anatomy, astronomy, engineering, mathematics, medicine, ophthalmology, philosophy, physics, psychology, visual perception, and to science in general with his introduction of the scientific method. He is sometimes called al-Basri (Arabic: البصري), after his birthplace in the city of Basra. He was also nicknamed Ptolemaeus Secundus ("Ptolemy the Second") or simply "The Physicist"7 in medieval Europe.
Born circa 965, in Basra, Iraq and part of Buyid Persia at that time, he lived mainly in Cairo, Egypt, dying there at age 76. Over-confident about practical application of his mathematical knowledge, he assumed that he could regulate the floods of the Nile. After being ordered by Al-Hakim bi-Amr Allah, the sixth ruler of the Fatimid caliphate, to carry out this operation, he quickly perceived the impossibility of what he was attempting to do, and retired from engineering. Fearing for his life, he feigned madness and was placed under house arrest, during and after which he devoted himself to his scientific work until his death.
Geber is the Latinized form of "Jabir", with the full name of Abu Musa Jabir ibn Haiyan (Persian/Arabic جابر ابن حیان) (born c. 721 in Tus, Iran–died c. 815 in Kufa), a prominent Muslim polymath: a chemist and alchemist, astronomer and astrologer, engineer, geologist, philosopher, physicist, and pharmacist and physician. He is considered by many to be one of the "fathers of chemistry." His ethnic background is not clear; although some sources state that he was an Arab, other sources introduce him as Persian.7 Geber or Jabir is held to be the first practical alchemist.
As early as the tenth century, the identity of Geber appears to have been disputed. Some scholars and historians have maintained that Jabir is the pen name of a group of Ismaili writers in the ninth and tenth centuries, and that he died—if indeed he ever lived—a century before the writings attributed to him were composed (see "The Geber Problem", below).
Jabir is mostly renowned for his contributions to chemistry. He emphasized systematic experimentation, and did much to free alchemy from superstition and turn it into a science. He is credited with the invention of over twenty types of now-basic chemical laboratory equipment, such as the alembic and retort, and with the discovery and description of many now-commonplace chemical substances and processes – such as the hydrochloric and nitric acids, distillation, and crystallization – that have become the foundation of today's chemistry and chemical engineering.
January 9, 2019
Mi vida antes del Covid- 19 (IMPERFECTO) A-2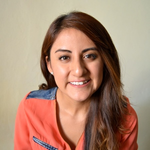 Alejandra Santiago
August 7, 2020
팔랑귀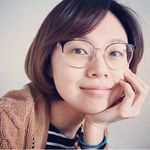 The Origins of popular English Idioms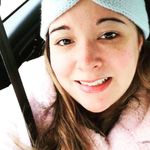 Jen Mc Monagle
August 7, 2020