Articles, little words that are BIG in English
I correct many papers and written lessons for other English language teachers who also speak English as a 2nd language.
The thing is my grammar is not the best, but my way of coaching students to sound more natural in their spoken and written English seems to be the way many students want to go.
We all want to sound more "natural" in any 2nd language we speak, I am the same way when I speak Thai too.
The one thing I've noticed is just about every paper or writing I review, the "Articles" are almost always left out. As a 1st language speaker of English I understand what the student is wanting to say, but leaving out the articles would leave most 2nd language users unsure of the message.
The definite article is used to refer to a particular member of a group or class. It may be something that the speaker has already mentioned or it may be something uniquely specified. The definite article in English, for both singular and plural nouns, is the.
Look at the examples below:
The

children know

the

fastest way home.
The sentence above refers to specific children and a specific way home; it contrasts with the much more general observation that:
Children know

the

fastest ways home.
The latter sentence refers to children in general and their specific ways home. Likewise,
refers to a specific book whose identity is known or obvious to the listener; as such it has a markedly different meaning from
which uses an indefinite article, which does not specify what book is to be given.
An indefinite article may be something that the speaker is mentioning for the first time, or the speaker may be making a general statement about any such thing.
a/an are the indefinite articles used in English. The form an is used before words that begin with a vowel sound (even if spelled with an initial consonant, as in an hour), and a before words that begin with a consonant sound (even if spelled with a vowel, as in a European).
She had

a

house so large that

an

elephant would get lost without

a

map.
A negative article specifies none of its noun, and can thus be regarded as neither definite nor indefinite. On the other hand, some consider such a word to be a simple determiner rather than an article. In English, this function is fulfilled by no, which can appear before a singular or plural noun:
No

man has been on this island.
No

dogs are allowed here.
The zero article is the absence of an article. In languages having a definite article, the lack of an article specifically indicates that the noun is indefinite. In English, the zero article rather than the indefinite is used with plurals and mass nouns, although the word "some" can be used as an indefinite plural article.
Visitors end up walking in mud.
So what does this all mean to our learners and teachers of English as a 2nd language? Simply that we need to ensure the use of the 3 basic Articles, A, An and The. The right application of these ensures that the message is clear, the quantity is set and the "want" is established.
October 16, 2017
Mi vida antes del Covid- 19 (IMPERFECTO) A-2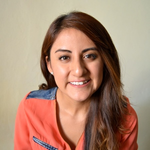 Alejandra Santiago
August 7, 2020
팔랑귀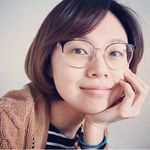 The Origins of popular English Idioms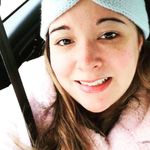 Jen Mc Monagle
August 7, 2020