Book Recommendations for Advanced English Learners
Reading is one of the four main English skills, yet it is often overlooked by students. However, reading is a great way to improve your English! When starting to delve into English literature, you may be tempted to start with the classics. However, these books can be very difficult to read, even for native speakers, and generally do not reflect how English is used in modern times. So, here are some modern texts from different genres to get you started if you are looking for some direction:
This novel is a drama. It is about a mother and daughter who arrive in a new town, Shaker Heights, and the relationships they make while trying to fit into this progressive, planned suburb. The book focuses on the characters, their personal growth and the decisions they make (some of which are very startling). The novel won the Goodreads Choice Award for Fiction (2017) and was nominated for a couple of other awards.
All the Names They Used for God
This is a collection of short stories. The book is not about God or religion, but each of the stories is somewhat mystical, or has some supernatural element, something that is difficult to understand. A really interesting book, with a rich use of language. Released earlier this year, the collection has won the Reading Women Award Nominee for Fiction (2018).
This is a novel that explores the experience of having dissociative identity disorder (commonly referred to as having multiple personalities). It is also a coming of age story and deals with issues of migration. I would recommend this book for an adult audience. Released earlier this year, the book was an Aspen Words Literary Prize Nominee for Longlist (2019).
This is a science fiction story set in the near future. It is also the first installment of the MaddAddam trilogy. If you know Margaret Atwood (think the
Handmaid's Tale
), you can imagine how strange this distopian future will be. The book was nominated for a series of awards including the Man Booker Prize (2003) and the Orange Prize for Fiction (2004).
by Fábio Moon, Gabriel Bá
This is actually a graphic novel. It is about life and our priorities in life as we follow the protagonist, Brás de Oliva Domingos, who writes obituaries for a Brazilian newspaper. A great book that is left to your own interpretation. The novel won the Will Eisner Comic Industry Awards for Best Limited Series (2011).
This is a poetry collection. Francisco is actually an amazing spoken word performer, and although personally I think that watching him perform is more captivating, the poems themselves are really engaging. If you're not sure if poetry is for you, check out some of his performances on YouTube.
November 30, 2018
Book Recommendations for Advanced English Learners
Mi vida antes del Covid- 19 (IMPERFECTO) A-2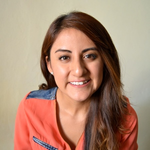 Alejandra Santiago
August 7, 2020
팔랑귀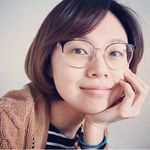 The Origins of popular English Idioms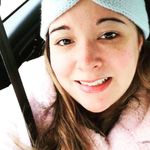 Jen Mc Monagle
August 7, 2020