British Stereotypes: Which ones are not true?
Learning about a country's culture is often the most interesting part of studying a foreign language. It is so much easier to learn when you can understand what makes a country tick, and thus communicate more easily with its people.
This is something that I have experienced from living abroad in both Spain and Mexico. Learning about Spanish and Mexican culture not only allowed me to make lifelong friendships, but it also allowed me to improve my language skills. However, what I've really noticed from teaching English in Mexico is, not only how equally interested foreigners are in my culture as I am in theirs, but how incorrect the English stereotypes are portrayed around the world!
I've had countless people ask me when is tea time (the time when all Brits supposedly stop everything they're doing and drink tea), why I didn't attend the royal wedding, if I had met the Queen, and most amazingly what my castle was like!
So here a few British stereotypes that the world has gotten wrong:
1. It's always cold in Britain.
People are astonished when I tell them that Britain is like most countries and experiences four distinct seasons. They seem to think the UK is the land of "the eternal winter". Even though we like to play the victim, and exaggerate the average low temperature of our country when we're abroad, during summer it is common for us to have at least two weeks of scorching 30C heat.
Yes, Britain is known for its rainy days. But we also experience a lot of other weather. From sunshine to snow, the UK is really diverse in its weather (however, we do have a lot of rainy days).
This stereotype is actually quite mean and I don't really understand where it comes from. But, in the UK I think our teeth are no worse than people's teeth in any other country.
4. Why don't we all have British accents?
I've been asked by many people where I'm from when I've been traveling, and when I say I'm British, most people pull a face and reply "No you're not, you don't have a British accent". I presume they don't recognise my northern accent as being British, since I don't have the stereotypical English accent, made famous by the royal family and Downton Abbey; however, this accent just isn't representative of the UK. For such a small island, we are home to hundreds of accents, with each region of the UK having a distinct accent, and in some cases different dialects. Even we struggle to understand each other sometimes!
5. We're obsessed with the royal family.
This isn't necessarily true. Many of us are proud of our history, but others really don't care. There are so many members of the royal family, and to be honest we don't really know what they all do. Most Brits couldn't even tell you the line of succession.
Okay, so this one is actually true. We are a nation of tea lovers, but there is no tea time! We drink tea whenever we want, in the morning, in the afternoon, before bed, we basically drink it all times during the day. However, many Brits equally love a good cup of coffee, but don't forget the digestive biscuit! That being said, an essential part of any English learner's vocabulary has to be "stick the kettle on", "would you like a brew" and "you wanna cuppa". The day you understand these phrases, is the day we will accept you as one of our own.
October 18, 2018
Mi vida antes del Covid- 19 (IMPERFECTO) A-2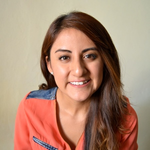 Alejandra Santiago
August 7, 2020
팔랑귀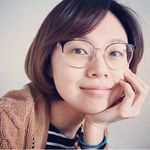 The Origins of popular English Idioms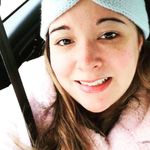 Jen Mc Monagle
August 7, 2020