(Chinese and English recipes)让我们一起做真正的中国菜。Let's cook real Chinese food together. I can teach you.
我发了一个中文食谱在讨论室,这次翻译了英文版食谱!希望你们喜欢。
I sent a Chinese recipe in the discussion room. This time translated the English version of the recipe! Hope you like it.
1、牛骨焯过后入清水锅,加小葱结、姜片、大蒜,大火烧开后转小火炖煮一小时左右。牛骨高汤完成。
2、灯笼椒、二荆条、七星椒各3-4两,热水浸泡20分钟后入锅,加小碗清水,小火煮干后放入料理界打碎。糍粑辣椒完成。
3、草果一个、桂皮一块、香叶2片,豆蔻2-3个、八角2个、山奈2颗、陈皮2片、丁香一小撮。放入纱包中装袋封口,制成香料包。入热水浸泡10分钟。取出敲碎。
4、冷锅冷油,少许菜籽油打底,放入500g牛油中小火熬化。入葱姜蒜,炸香后捞出备用。加入2大勺郫县豆瓣酱,倒入一半糍粑辣椒小火熬15分钟,再放入另一半继续熬15分钟。
5、加入香料碎、炸过的葱姜蒜、一小碗白酒,再微火熬20分钟。加豆豉、青红花椒、一大勺酒酿、和少许冰糖。最后小火煮五分钟。底料完成!
6、 熬好的底料中,加少许盐、倒入之前熬好的牛骨高汤,一撮葱结,锅底完成。
【Chongqing Beef Hot Pot】English recipes:
Beef, Boiled Onion, Ginger, Garlic, Bell Pepper, Chestnut, Seven-Star, Begonia, Grass, Cinnamon, Coriander Leaves, Bean, Peas, Hawthorn, Chenpi, Lilac, Rapeseed Oil, Butter, Pei Liquor, Soybean White Liquor, Soybean, Fermented Green and Red Peppercorn, Rock Sugar, Salt.
Put beef bones in a pot and cover with water. Add onions, ginger and garlic, and bring it to a boil. Then, let it simmer for about an hour. This will be your beef broth base.

Put the bell pepper (two vitex Qixing pepper) in hot water for 20 minutes in a wok, add a small bowl of water, let it simmer and reduce to a paste.
Put these ingredients in a yarn bag and seal it to make a spice pouch: One fruit, one cinnamon, two geranium leaves, 2-3 pods, two octagonal ones, two shannai, two tangerine peels, and one clove.
Soak spice pouch in hot water for 10 minutes. Take it out and break it. Then, cook it in cold oil with a little rapeseed oil base and 500g butter, on low heat. Add the onion, ginger, garlic, fried spices, and set them aside for later use.
Add 2 tablespoons of Pixian bean paste, pour half of the chili peppers over low heat for 15 minutes, and put in the other half for 15 minutes.
Add spices, fried onions, ginger and garlic, a small bowl of white wine, and then gently cook for 20 minutes.
Add tempeh, red pepper, a tablespoon of fermented wine, and a little rock sugar.
Finally let it simmer for five minutes.
Base material is complete!
Take this base material, add a little salt and the beef broth and let it simmer.
You can put all the ingredients you want into this hot pot.
Tip for dip sauce: sesame oil with garlic.
If you want to learn more about Chinese cuisine I can help you!
March 28, 2018
(Chinese and English recipes)让我们一起做真正的中国菜。Let's cook real Chinese food together. I can teach you.
Mi vida antes del Covid- 19 (IMPERFECTO) A-2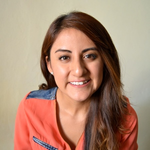 Alejandra Santiago
August 7, 2020
팔랑귀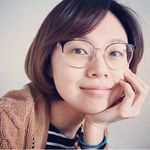 The Origins of popular English Idioms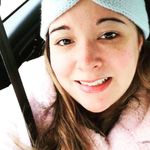 Jen Mc Monagle
August 7, 2020