Cosas que es mejor no decirlas en una entrevista de trabajo.
Obtener una oportunidad laboral no suele ser sencillo, en especial cuando cada vez más organizaciones reducen el número de sus colaboradores. Es por eso, que no es suficiente con tener una hoja de vida impecable. 
Una vez que eres seleccionado y avanzas a la siguiente etapa, te reúnes con Recursos Humanos para hablar sobre tu vida profesional y personal, puedes llegar a ser rechazado. Y no se trata de que no seas perfecto para el trabajo, pero existen muchas situaciones que tendrías en contra tuyo, el día de la entrevista.
Recursos Humanos emplean las entrevistas para conocer si eres el candidato que se ajusta a los requerimientos del puesto de trabajo, tu inventiva, habilidad para trabajar bajo presión, inteligencia emocional y actitud. Por esta razón, es importante tener presente que importa no sólo lo que dices, sino cómo lo dices.
"Tu tono y lenguaje corporal serán evaluados minuciosamente con el fin de determinar si eres apto para el puesto de trabajo"
, afirmó el autor del libro "You can't be serious! Putting humor to work" Michael Kerr.
Estas son algunas de las cosas que es mejor no mencionarlas a la hora de la entrevista:
No digas:

"Estoy sumamente nervioso"

Considera que ninguna empresa quiere contratar a alguien que no esté seguro de si mismo.

Consejo: Finge hasta que lo consigas.
No digas:

"Mi mayor debilidad es que trabajo demasiado"

no debes mostrar tus debilidades a menos de que te pregunten por ella. Si lo hacen, no uses este tipo de respuestas ya que los conocemos como

clichés

para demostrar que las debilidades son fortalezas.

Consejo: Tómate un momento para identificar tu real debilidad y admítela.
No digas:

"Realmente necesito este trabajo"

los empleadores suelen tomarlo como un signo de debilidad y resulta contraproducente cuando están buscando a candidatos para hacer una carrera a largo plazo y no sólo a alguien que busca algo para salir del paso.

Consejo: No muestres ningún signo de desesperación.
No digas:

"¿Qué tan larga será la entrevista?"

Evita dar la impresión de no tener tiempo o de necesitar estar en un lugar más importante. Recuerda, una entrevista que ha sido programada para ser realizada en 30 minutos podría dilatarse hasta 90 minutos si todo sale bien.

Consejo: Prepara tu agenda para tener el tiempo necesario.
No digas:

"Mi jefe actual es terrible"

¡Jamás!

Hables mal de un jefe o de tu anterior trabajo. Cuidado, esto podría ser una prueba para ver si dices algún disparate.

Consejo: Aunque en la entrevista te pidan hacerlo, simplemente

no lo hagas

. Lo único que lograrás es que te vean como alguien negativo y amargado.
No uses:

"%$#&, @#$%&!"

El uso de groserías no te hará parecer más genuino, lo único que conseguirás es mostrar las limitaciones en tus habilidades comunicativas. No uses este tipo de vocabulario, incluso si te entrevistan en un bar y todos a tu alrededor las dicen. *Consejo: Si es una entrevista

muy informal

en un happy hour, usa palabras coloquiales y tu lenguaje corporal para complementar lo que quieres decir.*
Evita decir:

"No tengo ninguna pregunta"

Cuando te consulten sobre tus posibles dudas,

no digas que no las tienes

. Esto podría tomarse como que no estás preparado, o peor aún, de que no estás interesado en el trabajo que ofrecen.

Consejo: investiga sobre la empresa: su historia, misión y visión, productos, etc.
October 12, 2017
Cosas que es mejor no decirlas en una entrevista de trabajo.
Mi vida antes del Covid- 19 (IMPERFECTO) A-2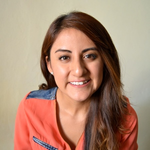 Alejandra Santiago
August 7, 2020
팔랑귀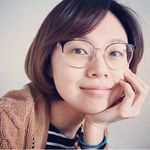 The Origins of popular English Idioms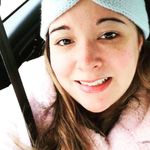 Jen Mc Monagle
August 7, 2020