点菜diǎncài-How to Order Food in Chinese Restaurants
  In China, ordering food can be a real cultural experience, and there are no English speaking staff to help often or even English menus, and certainly no numbers. This page is designed to give you some tips and useful phrases for ordering food in China.
 菜单, cài dān, /tseye-dan/:Menu
一份, yí fèn, /ee fnn/:One portion
When arriving in a restaurant, after sitting down at the table, and the customary pot of tea has been served, the next thing that will arrive is the menu (菜单 caidan /tseye-dan/).If the menu has pictures you are in luck as this offers an easy way to order. Just point to what you want and say yífèn (一份 /ee fnn/ 'one portion'). In northern China 'one portion' is pronounced yífènr (一份儿 /ee frrh/). You could also do the same if you see someone else eating something you would like by pointing at their food. However, although people will usually excuse you for being foreign, this is a little impolite and bizarre.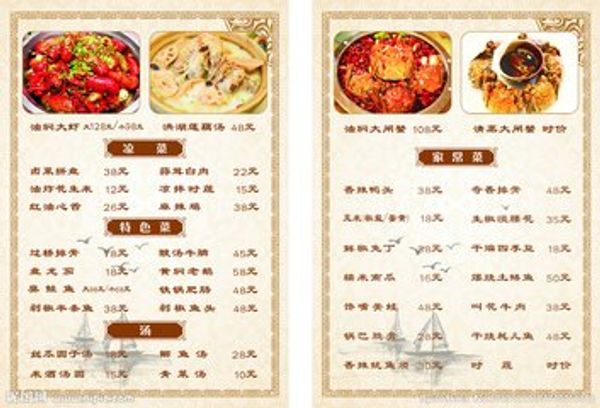 有没有···? yǒu méi yǒu···?, /yoh may yoh/:Do you have ...? 
没有méiyǒu /may yoh/:No;don't have
You could use the list below or any other food names that you have learnt in Mandarin. A useful phrase is yǒu méi yǒu (有没有 /yoh-may-yoh/ 'Do you have ...?'). If the restaurant has it the reply will be yǒu (yes), if not then méi yǒu (no) .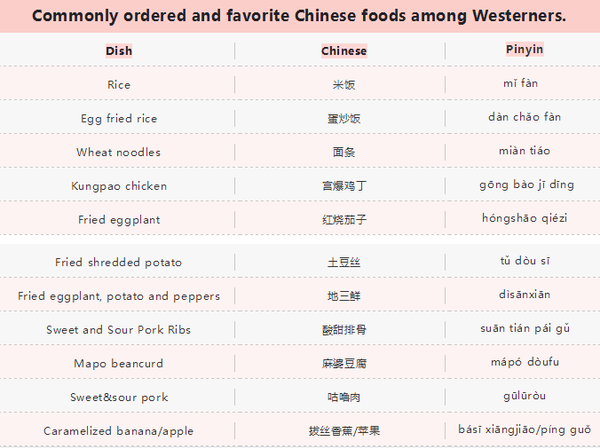 I don't want chilies. 我不要辣。 Wǒ búyào là.
I don't want it too salty. 我不要太咸。 Wǒ búyào tàixián.
I don't want MSG. 我不要味精。 Wǒ búyào wèijìng.
How Many Dishes to Order — Avoid 4 and 7
Typically one more dish is ordered than there are people eating, but this often leaves food spare. The Chinese custom is always to order too much to show generosity and hospitality. A dish per person is usually enough. (There is a Chinese superstition about the number 4, as it sounds like the word for death in Chinese, so four dishes are seldom ordered. Likewise in the Canton area seven dishes are seldom ordered as it is a custom there to eat seven dishes the day after a funeral. Largely such customs are ignored now apart from on special occasions, and Westerners would certainly not be expected to follow them.)
What to order — Try Different Dishes
     饺子 jiǎozi /jyaoww-dzrr/:Dumplings 
About Ordering Dumplings:Chinese dumplings (饺子jiǎozi /jyaoww-dzrr/) are a favorite with Westerners and some restaurants specialize in just dumplings. About 20 or 30 is usually enough for a meal, 40 if you're really hungry. Dumplings are ordered in (traditionally bamboo) trays called long of 10 or 20 dumplings. So you can say yī lóng (一笼 /ee-long/ 'one tray') followed by your choice of filling to order. Popular fillings include pork (猪肉zhūròu /joo-roh/), beef (牛肉niúròu /nyoh-roh/), cabbage (白菜báicài /beye-tseye/) and garlic chives/leek (韭菜jiǔcài /jyoh-tseye/).
Chinese dumplings 饺子    jiǎo zi
Pork stuffing 猪肉馅 zhūròu xiàn
Beef stuffing 牛肉馅 niúròu xiàn
Cabbage stuffing 白菜馅 báicài xiàn
Garlic chives/leek stuffing 韭菜馅    jiǔcài xiàn
Useful words:服务员fúwùyuán:waiter;waitress
 Scan the QRcode follow me, Get more information about Chinese learning.
August 13, 2018
点菜diǎncài-How to Order Food in Chinese Restaurants
Mi vida antes del Covid- 19 (IMPERFECTO) A-2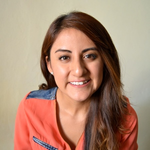 Alejandra Santiago
August 7, 2020
팔랑귀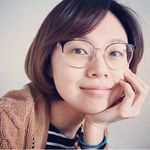 The Origins of popular English Idioms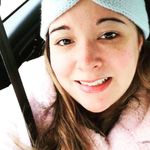 Jen Mc Monagle
August 7, 2020