Who does not like to sitting with family and friends enjoying food?
The best memories in my life are from the dinner table. The dinner table can be at a restaurant, at my home, even outside at the park. If it is evening, there is food, and people around, I call it a dinner.
When you sit to eat dinner what do you have?
In college I remember grabbing bowls of rice, plates of salad, and fish or meat. Sitting down to eat and laugh, the best part was the time I shared with my friends.
Food plays an important role in dinner. If the food is not good I may have negative memories. If the food taste horrible I may have comical memories. Of course, if the food is delicious I will always have a positive memory (Even if the company was bad).
It was a cold night, so cold that no one could be found outside. The lights at my local college cafe were brightly illuminated, inside you could see students gathering and having a grand time- It was dinner time. I walked into a packed room, no place to stand for a good length of time. Getting into line I got my tray, my rice bowl, and salad, and began to approach the entrees selection. Nervous as usual because there was always a chance the selections left would be garbage. I tip-toed, twisted, and bent in strange ways just to get a view of the food. Finally after what seemed like 20 minutes I meet face to face with it...my nightmare. Tonight's dinner was Taco Salad. Rice smothered with cheese, mystery meat, and a red tangy sauce layered twice before being encased by diced tomatoes and bell peppers.
It looks like a normal meal to the untrained eye, but to me it was a death trap! The cafe server held out her hand for my plate, I look at her, looked at the plate, looked at her hand, and like a child shook my head left and right over and over again. She laughed at me and moved on to ask the person behind me. Hungry, I looked at my plate with a frown as I walked to a table to sit down. I would eat rice and salad tonight. A small sacrifice for being allergic to Pork.
Just then the cafe door swag open and my fellow classmates AJ and Luke walked in holding gold in their hands. Not real gold but fried chicken gold. They sat down next to me and smiled. No words needed to be said, they knew and I knew that this was about to be a crispy, juicy, tender moment. We began to open the boxes of fried 12-piece chicken sets and ate till all our bodies turned round like huge eggs.
Up to this day, I can't remember what we talked about, I can't remember how sick I might have felt after eating 30 pieces of chicken, rice, and salad. I can remember the laugher and happiness when my friends decided to make dinner time a great time.
Did you Understand this Blog?
May 23, 2019
Mi vida antes del Covid- 19 (IMPERFECTO) A-2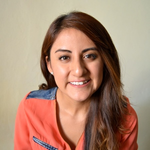 Alejandra Santiago
August 7, 2020
팔랑귀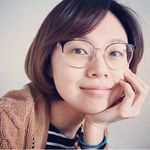 The Origins of popular English Idioms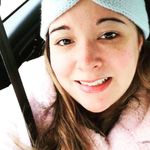 Jen Mc Monagle
August 7, 2020