El principal significado del verbo "echar" es "to throw" (en inglés), sin embargo, tiene muchos significados en español, dependiendo de la expresión que usemos.
A continuación veremos algunas expresiones que usamos en español con el verbo "echar" y sus significados.
Descomponerse / estropearse.
EJ: La comida ha estado en el refrigerador por mas de tres meses, ahora la comida está echada a perder. (...now the food is spoiled).
Ej: Mi abuelo murió hace dos años, lo echo de menos, sus conversaciones eran muy interesantes. (... I miss him, his coversations were really interesting).
Expulsar a alguien / despedir a alguien de su trabajo.
Ej: Hoy mi jefe me echó del trabajo porque llegué tarde a trabajar. (My boss fired me because I got late to work)
Dormir un rato en la tarde
Ej: Hoy dormí muy poco en la noche y estoy muy cansado, me echaré una siesta. (... and I am so tired, I will take a nap)
Depositar / insertar una moneda en una maquina
Ej: Quiero un refresco/soda de esa maquina, necesito echar 2 dólares a la máquina. (...I need to insert 2 dollars)
Cerrar con seguro (una puerta)
Ej: Vivo sola en mi nuevo apartamento, así que todos los días echo llave para asegurarme que nadie entre (... so, I lock the door)
Ej: Necesito que mi mamá eche un vistazo a la comida porque no quiere que se queme, yo necesito ir al super rápido. (I need my mom to take a look to the food).
Existen muchos usos más, pero estos son los más usados y los más comunes, si quieres practicar y saber mas acerca de este verbos, reserva una lección conmigo.
January 12, 2018
Mi vida antes del Covid- 19 (IMPERFECTO) A-2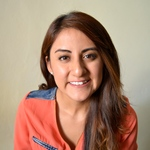 Alejandra Santiago
August 7, 2020
팔랑귀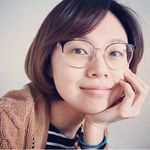 The Origins of popular English Idioms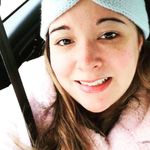 Jen Mc Monagle
August 7, 2020