English is a great language to learn, it has long been the "lingua franca" or the "common language" used by people all over the globe to communicate. Learning English opens the door to many opportunities from travel, to meeting new friends, pursuing studies or getting a new job - you can really reap many rewards.
Many people use English to progress in their jobs or to get a new job abroad in an English speaking country. Becoming fluent in another language is a
huge
achievement and takes a lot of hard work but what most people fail to recognise is that often the hard work doesn't stop there. What we call colloquialisms or "office jargon" may mean that ESL speakers still have a bit of trouble understanding their colleagues or their boss once they've started their new job.
This guide contains a few examples of office jargon which could be useful to you in your future career in the office. If you have any other examples please leave them in the comment section, and will look to add to the next version.
*Please remember that I'm writing from the UK so these are largely British terms and are applicable in places where British English is spoken opposed to American English.*
It may be that there's some information or a document that you need that someone else has. If you require access to it on your computer, you may ask them to "send/ping it across" via email.
I've put my "out of office" on
This is an automated response email which will be sent to those who send you emails when you are not in work or "on leave" (see below). It states the dates you are away from the office and will look something like this:
"Thank you for your email. I am currently out of the office from 18th June to 26th June and will respond to all emails on my return. If you have any urgent queries please contact
name@business.co.uk
or call 02920 123456".
When someone is "on leave" they have requested time off which has been approved by their boss or by HR (Human Resources). Ultimately, it means that they are out of the office.
Your boss wants to talk to you, they walk up to you and ask you for a "catch up". A catch up could encompass all sorts of things, a discussion about something you're working on to see how it's going. However, it could also be a chat about your job generally or to talk about how you are progressing.
"Touch base" is very similar to having a catch up in that you will meet to discuss a particular topic or issue. This is less likely to be about
your personal
progress and may focus on a particular project or task.
A piece of work or a project has been worked on but is not finished yet, if you "pick it up" you are attempting to complete it in its present form.
A plan could already be agreed for a particular project/business decision and if you "run with it" you will go ahead with the existing plan.
To "sign off" on something is to approve something officially. It may be that your boss signs off on your leave or that they "sign off" on a particular approach to a project.
You may work in an office which has a structure so that you work within a team which has a line manager and that line manager also has a boss. Maybe you work with complaints and a problem has arisen which is quite serious and it needs to be dealt with quickly and efficiently, you could say that it needs to be escalated or that you need to escalate the situation meaning it will be better dealt with by your boss or someone in a higher position than you.
A big meeting has taken place, you and your colleagues have met with some clients and you really need to discuss what happened. It might be said by some that you need to debrief, as in talk about what happened and then consider the next step you wish to take.
If a decision is described as a "no brainer" then it has an easy or obvious solution.
If the position you've taken requires that you partake in a lot of meetings you're going to see a lot of agendas. Agendas are written documents which set out what is to be discussed during the meeting. Normally every person receives a written agenda before the meeting so that they can familiarise the topics of discussion.
This stands for "any other business". If you are in a meeting this will feature at the end of the agenda. This is the time for you and your colleagues to bring up relevant questions or bits of information that have not been talked about yet because they were not a part of the set agenda.
These are the instant written records of a meeting. There is normally an appointed minute taker in every meeting. The minutes include what was said and by who so that people are able to refer back to a particular meeting or point and know when it was said.
This is a meeting or an encounter which involves two people talking to each other. Often, a one to one will occur when an employee and an employer are discussing job performance.
Most companies these days have goals or ideas about the direction they want to business to go in. Normally, it defines what the company does for its customers, what the company does for its employees and what the company does for its owners.
Specific Duties/Activities
You work in finance or are part of the company which deals with profit and forecasts, it might be that someone asks you to "crunch the numbers", by which they mean they want you to analyse the figures and offer recommendations based on the results.
People who are in managerial or more senior positions often have a lot of responsibilities and do not have a lot of time on their hands but they need to be kept up to date with information. This could be used when having discussions, meetings, reporting and compiling emails. "High level" is a short, succinct summary which will equip someone with necessary knowledge.
If there is a particular topic or concept which you and possibly other colleagues need to know very well, it can be said that a "deep dive" is needed. This means you will explore a lot of information about the topic to best understand it or it could mean that you work with data - either way you gain a deeper understanding of the specific topic.
This stands for "business as usual" and this can be used to describe the duties which are a part of your job on a regular basis, expected of you and are completed weekly/monthly. BAU could also be used in a report or a timeline when a business change is proposed but all other elements are described as business as usual, i.e. are carrying on as normal.
November 6, 2018
Mi vida antes del Covid- 19 (IMPERFECTO) A-2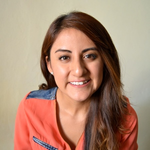 Alejandra Santiago
August 7, 2020
팔랑귀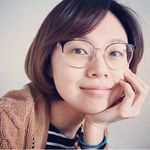 The Origins of popular English Idioms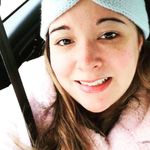 Jen Mc Monagle
August 7, 2020