Essential Essay Writing Tips
Throughout our educational careers we are bound to encounter essay writing tasks.
Writing an essay may seem to be a slightly intimidating and lengthily process for some. However, with proper planning and research, you will be able to get through it quite smoothly. With that, I have provided a few essay writing tips that may help you.
As the old saying goes, "proper planning, prevents poor performance.'' Well-thought -out planning is a crucial part of the essay writing process. A useful method for planning your essay is, creating a mind map. Simply put, a mind map is an organised diagram of thoughts and ideas; in other words, a visual representation of ideas. Mind maps are also a great tool for planning the order of your paragraphs.
It is essential that you correctly structure your essay. What is meant by structure though? Structure refers to the layout of your work. The basic layout for an essay is as follows:
Introduction, Body and Conclusion.
Introduction:
This is a short paragraph that introduces your essay topic and lets the reader know what subtopics are covered in the essay.
Body:
No, this is not referring to an actual body, rather the linking paragraphs that discuss the topic/s in the essay. These paragraphs need to be in order and create a logical flow of thoughts. A suitable way to create a flow of thoughts is to use linking words between your paragraphs. Linking words join and connect paragraphs to one another.
Conclusion:
The conclusion is the end paragraph of your essay. This is a brief summary of topics discussed and it brings closure to your essay. If your essay was set out to answer a specific question then your conclusion should provide an answer to that question.
To add, stick to your topic and be sure to contain information that is relevant. Omit facts or opinions that are not necessary or topic related.
As a general rule, you should use formal language when doing an academic writing task. Make sure that grammar rules are adhered to, your spelling is correct, you use punctuation and you avoid using any slang. The language and style of writing should also adhere to the type of essay that you are writing.
When talking about the style of your essay, this refers to the specific type of essay. The type of essay that you write has a lot to do with the content/topic that you are writing about. Various essay styles include: argumentative, creative, narrative, descriptive and persuasive, to name a few. You need to take cognizance of the type of essay you are required or have chosen to write and follow that format.
Using someone else's ideas as your own, without referencing the original author is known as plagiarism. Plagiarism is to be avoided at all costs. Instead, if you have included anyone else's ideas or research in your work, you need to make sure that you reference the author or owner of the content that you used. Quoting or mentioning someone's work in your article (even if you change the wording) demands a reference. It is equally important that you provide a reference list at the end of your essay.
There are various referencing techniques that you can make use of; in my next article I will discuss these techniques in detail.
A quick recap! Remember, you need to plan your layout as well as the content that you will include in your essay. Adhere to the adequate structure and essay style throughout. Check your work to ensure that grammar rules have been followed correctly. Importantly, reference any content, quotes or research that is not your own work.
Have you incorporated these tips into your essays? Let me know about your experiences?
July 25, 2019
Mi vida antes del Covid- 19 (IMPERFECTO) A-2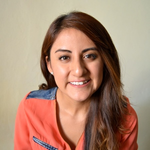 Alejandra Santiago
August 7, 2020
팔랑귀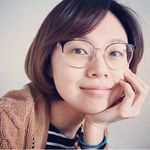 The Origins of popular English Idioms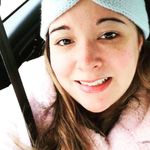 Jen Mc Monagle
August 7, 2020