(excerpt from) "The Garcia Effect - Diary of a Serial Killer" by Glitt O'Rourke
Do you enjoy reading a good story in English?
Three students of mine are currently reading "The Garcia Effect"; they're all about half-way through the book, and they tell me they're enjoying it immensely and learning a lot of English from it.
My close friend, Glitt O'Rourke, wrote this very engaging, highly entertaining novel a few years ago, which is available to download on Amazon. The plots focus on English teacher, Martin, as he (during the first 100 pages) dabbles with serial-killing; then (in the next part of the story) he turns over a new leaf and becomes a sleuth, intent on stopping the "new" serial killer on the block from piling up any more victims; later in the story, our "hero" has to confront and face-down a ruthless, vicious criminal gang and a band of eco-terrorists.
www.amazon.com/dp/B00I4Y25NE/
This is a thriller, with a lot of romance, humour, drama and tragedy, as well as many inspirational "triumphs over adversity", sewn into the story along the way.
The three chapters which
you can read
FREE
, here below are an integral part of the story, but they also function well as a self-contained short story. …Enjoy!
"Saucepan coming right up": Martin gets equipped, and laid
www.amazon.com/dp/B00I4Y25NE/
The three friends had stayed up until 1.30am, smoking, drinking and singing along to the Demand Characteristics and the Unreliable Narrator. At one point, Spencer had used the toilet and came out afterward asking Martin what all the bottles stacked against the wall were; Martin had told Spencer it was sulphuric acid that he used for dissolving the corpses of his murder victims. The three of them chuckled and chortled for several minutes about that – Spencer alone had no idea of the truth in Martin's words. Spencer invited Martin over to have beer and snacks with the Barcelona English Academy teachers the following day – it turned out that since the start of the intensive courses, a group of teachers had started meeting up for an hour on the terrace at 2pm, just after the morning classes had finished. Patrick always turned up, as did Joel, Abdul, Kimberley and Muhammad. Martin had replied that he couldn't make it tomorrow as he had a few other commitments, but he would turn up on Thursday. Martin had asked Spencer if he'd met Courtney yet.
It was 9am on Wednesday morning. Martin had drunk plenty of water on going to bed, so the Xibecas didn't give him a hangover. He went for a quick run around his neighbourhood of Gracia. By 10.30 he had showered and breakfasted. He retrieved from his bedside table the two sticky yellow notes that Pascual had given him a few days earlier. He phoned the document forger.
A very businesslike young woman answered the phone. Martin stated his business and asked where her offices were. She told him that it was a matter of policy that clients were not invited into the office; instead, she told him to meet her on the terrace of Omar's Bar in the
Plaça Reial
. She asked him for a description of what clothes he would be wearing. They agreed to meet at 12pm. She told him to bring four passport-size photographs with him, and to get them done at a professional photography shop rather than at a coin-operated booth.
Martin phoned the other number – the arms dealer. A very businesslike, mature-sounding woman answered. Martin stated his business and asked where the offices were. She gave him an address on
Carrer
Castillejos
, which was near the
Sagrada Familia
. She asked him what time he would be calling. He told her to expect him at around 4pm. She asked for an indication of what merchandise he would be interested in viewing. He told her he would need a handgun with a silencer and a rifle that could be dissembled to fit into a small sports bag. She made a note of his requirements and said that her colleagues would look forward to meeting with him at 4pm.
Martin took the subway from
Diagonal
station to
Plaça Catalunya
. There he found a photography shop just near the top of
Las Ramblas
. There was a longish queue of non-Spanish speaking tourists being dealt with at a mind-numbing slowness by a non-English speaking shop assistant. Martin wasted half an hour in there, all in all. But he was still ok for time. He made his way quickly past the Virgin Mary, who again turned her face away from him as he passed her and, a little further down, Beelzebub was again glaring intently at him; he tried not to read too much into it, and to focus instead on the matters at hand. A ten-minute walk through the crowds on
Las Ramblas
brought him to the
Plaça Reial
, which was arguably the shabbiest, seediest open public space in the whole city. Omar's Bar was easy to find – it was the first bar on the left as you entered from
Las Ramblas
. The
plaça
had several other bars and restaurants dotted around, two nightclubs and –Martin counted– at least three hostels. The
plaça
got hosed down every morning, first thing, but nothing could purge it of the thick stench of rats that one saw continually, emerging from one drain, sprinting across and slipping back down another. But the stink wasn't just the rats. It was the gallons of vomit from the –mainly British– partygoers who had over-extended themselves on
caipirinhas
and
tequilas
and such like. And it was the dense smell of hashish and marijuana, which was freely available from several north-African guys who were loitering around the
plaça
. And it was the general human sweat. And the deep-fried food served up by some of the bars. And the grimy, unshowered homeless people who wandered around the
plaça
, begging. And the grimy, unshowered, elderly prostitutes who seemed to be on the job twenty-four hours per day, if that was even possible.
Martin was sitting at a glass table and had ordered one of Joel's favourite drinks – a
cigaló
, which was a short, black coffee with a shot of either whisky or cognac in it. Martin opted for the cognac. The Moroccan waiter had no idea what Martin was talking about, so instead of using the Catalan word, Martin switched to Castilian: "Un carajillo, por favor."
The
carajillo
arrived promptly. Martin reclined in his chair and sipped at it while he smoked and soaked up the atmosphere, trying not to breathe through his nose too much.
He checked the time on his smartphone: it was 11.59 and thirty-eight seconds. A pretty Catalan woman in her early 30s with piercing, shocking-blue eyes and her dyed-blonde hair tied back in a bun, wearing a pin-striped light blue blazer and matching skirt, cut just above her knees approached. Her aura was entirely businesslike. More than that, though, he was astounded by her un-Spanish punctuality. "Señor Martín?"
"Yes, hello," he said in Castilian Spanish.
She sat down. He was at once struck by her pretty, bright-pink painted toenails, which were gently-but-firmly, lovingly restrained by her white, open-toed sandals. "Un aigua sense gas, si us plau," she said to the waiter: still water, that was, in Catalan – the Moroccan waiter understood that and less than a minute later it was served.
Martin was unashamed at ogling her feet so brazenly, the glass table affording him the opportunity to do so at his leisure. The woman, nonetheless, was all business; she duly collected her feet up beneath her chair. "You can have one Spanish government ID card for €700, or a passport from any EU country for the same price. Other passports are more expensive. There's a discount of two IDs and/or EU passports for €1,200."
"Ok, well, I'll go for a Spanish ID, but the one for foreign residents – is that alright?"
"Yes, fine," she said, taking her notebook from her handbag and passing it to him, along with her Montblanc
Greta Garbo
fountain pen. "Write down the name you want on the ID card, block capitals, please. And give me your four photos."
Martin wrote down "TRAVIS TRAVIS" and dipped his hand into the pocket of his jeans to discreetly pay her the €700; he took the photos out of the small bag he'd been given in the photo shop.
She told him to meet her there at Omar's Bar in one hour. And with that, she was gone, departing the
plaça
by the western exit, into
Carrer Ferran
. Martin ordered a
mediana
and a plate of olives and asked the Moroccan waiter to also bring him a newspaper. After half an hour, Martin had read all he'd felt like reading and started to get fidgety: had he just been duped? He phoned Pascual. "Hey Pascual, I've just met with a chick who works for the document-forging service you recommended, and she's taken my money and left me here. She says she'll be back in an hour. Have I been scammed? Are you sure I can trust these people?"
"Woh, Martin. Chill, amic. There's no 'these people' – she's an independent contractor who works alone and does the whole service herself. She's been a coke customer of mine for years – a real fiend, as it happens; a total wildcat. Don't worry. She's totally cool. If she says to wait, then you should wait, and I'm sure she'll turn up whenever she said she would."
Martin had finished his beer and olives. He ordered a lemon tea. As he'd finished with the newspaper, he gave it back to the waiter. He spent the remaining time people-watching. The sun was beating down with a vengeance; it was near 50 degrees again in the centre of the
plaça
, though Martin was in a well-shaded area, where the temperature was several degrees cooler, with a light breeze drifting in from the harbour, by way of
Las Ramblas
. There was a busker with a guitar singing the Eagles' "Hotel California", which he'd –cleverly,
he
surely thought– re-named "Hotel Barcelona". He was doing some Bob Marley numbers, too, showing off his –
he
no doubt thought– versatility. Martin gave him fifty cents; most of the other people on the various terraces gave him a little something, too.
As 1pm on-the-dot approached, so did Pascual's pretty-toed coke-fiend customer. She took the seat across from Martin again, hastily withdrawing her calves beneath the chair. She ordered still water again, and put her briefcase on the table. She opened it and took out an A5-size envelope, which she handed to Martin. "Go into the toilet and inspect the contents of the envelope. I'll wait here."
He followed her instructions. Everything was in order. Momentarily he returned to the table.
"Everything is in order. Thank you. What's your name?"
"Juliana Juliana, but you can call me Juliana," she said. Her terse, restrained sense of humour was almost British in its quaintness; it was certainly very un-Spanish, just like much else about her.
"Listen, Juliana, I would be enchanted if you would have dinner with me."
"I don't think so, Travis."
"My name's Martin Martin. You can call me Martin." Martin was
entirely
British in his quaintness.
She giggled, for once letting her businesswoman façade slip. "Look, Martin, I'm not in the habit of dating clients."
"But, Juliana, an exception confirms a rule, and anyway, rules are made to be broken. What's more, our business is concluded here. I'm no longer your client – I can't imagine I'll regularly need to be buying fake ID. Come on, Juliana, what do you say? It could be fun. I know some great restaurants in Gracia: we could go Thai or Vietnamese or Italian or Venezuelan, or Algerian: whatever you fancy."
Juliana was starting to relax a bit in Martin's company; she found his easygoing, devil-may-care manner endearing and even appealing. She unconsciously snuck the tips of her toenails out from their hiding place; Martin's eyes shot briefly downward. "Well, there's another complication," she said. "I'm a bit of a freak, I know, but, well, you see, I don't eat in 'normal' restaurants, where they boil live crabs and such like, because I'm a vegan."
Her feet were perfectly flat on the floor now, or at least they would have been were it not for her raised stiletto heels. Martin was totally distracted.
"Why are you staring at my toes?!" she enquired, with a bashful smile.
"Juliana, how can you possess toes –and
ankles
for that matter– as enchantingly beautiful as those ones and nevertheless have to
ask
me why I'm staring at them? They're completely captivating. If we knew each other better than we do, then I'd ask your permission to kiss them."
"I don't know, Martin. You seem nice. If we did go out for dinner, there are two strict rules. One: I pay my way; and Two: I don't allow any man to kiss my toes –or ankles– on a first date."
"That sounds fair to me, Juliana. And if it sweetens the deal," Martin knew, from Pascual's comment, that this would indeed reel Juliana in, even though it was a lie as he had yet to make the purchase from Pascual, "I've got an 8-ball of finest Colombian at home and nobody to use it with. So if you feel like having a snort, then that's an option as well."
"Hmm. Well, Martin, let's wait and see about that, shall we," she said coyly. "I'm free this evening. Give me your mobile number and I'll WhatsApp you the address of the restaurant I want to go to. We'll meet at 9.30" And again she lent him her delicately elegant
Greta Garbo
in order to jot down his number.
Juliana stood first, then Martin. They shook hands, and kissed on both cheeks. She turned and walked slowly, seductively away toward
Carrer Ferran
. Martin watched her all the way. She didn't need to turn back to know his gaze was on her. Nor did she.
Martin paid the bill, left a two-euro tip and checked the time: it was nearly twenty past one. His next appointment was at 4pm near the
Sagrada Familia
. He took the subway from
Liceu
to
Diagonal
, then changed lines to get to
Sagrada Familia
station. He had two hours to spare, so he took a walk along
Avinguda Gaudí
and back down again. He sat on one of the terraces there and had an overpriced turkey salad sandwich for lunch.
Martin was bored by the time 4 pm came along, and the humidity was getting to him. He listlessly buzzed the intercom at the address he had been given. It was a ground-floor flat – well in fact it was
two
ground-floor flats which had been converted into one. The entrance to the building was unimposing, as was the front door to the place of business – it was wholly inconspicuous. No casual observer would have the slightest inclination that it was instruments of death that were peddled within.
A polite, cordial, professional-mannered, Spanish woman in her mid-50s opened the door and smiled "Good afternoon, sir," she said in Spanish. The place was –mercifully– air conditioned throughout.
"Good afternoon," said Martin.
"You're the gentleman who phoned this morning," she supposed.
"Yes, that's right, my name's Mart…"
"Oh no, sir," she interrupted him. "We don't use names here. Please follow me."
She led him, slowly and purposefully, along a dimly-lit corridor, to a room –one of several similar ones in the establishment– which was characterless, bare and dark, save for a large table lamp which was brilliantly shining on a large, bare desk. There was a man wearing a tie and a buttoned-up, double-breasted suit, whose dress sense was not unlike that of Mr Andrés. He had a tidy, grey moustache and was slightly balding. From the left-most tip of his right eyelid, across the bridge of his nose onward to his left eyelid and from thereon around his cheek and ending at the dimple on his chin ran a deep, decades-old, half moon-shaped scar; his left eye sporadically twitched as a result of the incident which had occasioned it. There were three other men in the room, standing against the walls, in the shadows. All of them were dressed from head-to-foot in black, and were absolutely humourless. All of them were taller and much more muscular than Miguel Miguel had once been. All of them had –as far as Martin could tell, although maybe they had more– at least two handguns about their person: one in a shoulder holster, one at the hip. The holsters were unclasped and –Martin had to suppose– the safety catches of their weapons were off – at any rate, it was clear to Martin that these mercenaries were ready for action at any slight sign of a threat (unlike the sloppy coke-snorting, pot-smoking Guinardó goons had been).
The secretary left the room and closed the door behind her. The suited, scarred man turned out to be the salesman. In what Martin determined to be Advanced-plus English he said: "I understand you need a handgun with a silencer."
"That's right," replied Martin.
And the salesman pulled out a dizzying array of exemplars from the large holdalls that he had on the floor next to him. He demonstrated each model; he explained the various features and uses and applications of each weapon; the specific context in which each one respectively was typically deployed; the kinds of ammunition they use; the effect that the various bullets would have upon impacting a leg or an arm or a torso or a head; and such like. He had clearly done this job for a great many years, and was proud of his extensive knowledge. "Do you have any questions, sir?"
Martin decided to be honest, since it would be stupid of him to pretend not to be entirely new to all this: "I really have no specific idea what I'm looking for. From what you've just described, any one of these weapons seems fine. Look, I'm planning to use the gun to assault someone at close quarters. Which one would you recommend?"
"Well, sir, then the issue is quite settled. You really must take the Glock 19." The man showed Martin how to load the clip, how to take off the safety catch, and how to attach the silencer. "Go on, pick it up and try it out. It's a nine-millimetre handgun with fifteen round magazines, plus one in the chamber. It is the standard weapon for security services around the world as well as some military organizations – among them the United States Air Force. It's versatile enough to be used in reduced spaces, and it's suitable for concealed carrying or as a back-up weapon. This superbly marvelous piece of machinery, sir, is the weapon my own guards swear by," he stepped over and fearlessly swiped a pistol from the shoulder holster of one of his colleagues who was standing at ease in the shadows with his hands behind his back, and showed Martin that it was identical to the one being offered for sale. "This beauty is a good all-round handgun that every home should have. What do you say, sir?"
Martin was still holding up the Glock 19, aiming at an imaginary target in the middle-distance and generally getting a feel for the weapon. "Yes, please. I'll take it, along with the silencer and ammunition."
"Two clips are included in the price, which is €950; the silencer costs €150, so that's a total of €1,100 in cash, sir, and money well spent. You've made a good purchase, sir," he said, returning his colleague's pistol to him. "Now, I was told you also need a rifle."
"Yes. It must be possible to dissemble it so that it fits into this sports holdall here," he said, lifting his holdall for the salesman to see, "and I'll need a silencer for it as well. It's for sniping at a target from a distance of about 120 metres. And, please, rather than show me all the models you have, I would appreciate it if you could skip directly to a recommendation. Excuse my ignorance."
"No, no! No need to excuse anything. That's fine." The man cleared the handguns from the table, returning them to the bag, and from another bag, he took out an AR-15. "Now, take a look at this marvelous article, sir! The Bushmaster XM15 E2S AR-15 is a lightweight, 5.56 mm, air-cooled, gas-operated, magazine-fed semi-automatic rifle, with a rotating-lock bolt, actuated by direct impingement gas operation. It is manufactured with the extensive use of aluminum alloys and synthetic materials."
"It looks great. I'll take it. Please just show me how to disassemble and reassemble it."
The man sensed Martin's hurry, obliged him by dispensing with further sales-talk and got straight on with the practicalities of loading, aiming, firing, assembly and disassembly.
"So that's the AR-15 with a telescopic lens and two mags, for €1,050, plus the Gemtech G5 5.56mm Quickmount silencer, which I'll throw in complementarily, along with a box of hollow-point bullets for the AR. All told: €2,150, cash only, sir."
Martin tucked his loaded Glock 19, with the safety catch on, into the front of his jeans and put the disassembled AR-15 and all the other stuff into his sports holdall. He took out the cash and gave it to the man.
"It's been a pleasure doing business with you, sir. I look forward to seeing you again. There's a 15% discount on ammunition to customers who've bought weapons from us – be sure to remember that, sir."
"Yes, I will. Thank you very much." They shook hands, cordially and firmly.
"We may or may not be operating out of these premises when you next visit us. Just call the number you dialed before and we'll let you know where we are to be found."
Martin turned to face the door, and found it to be locked. The salesman pressed a red button on top of the desk, which buzzed through to the secretary, who appeared in a few moments to open the door and escort Martin out of the establishment.
Martin had no way of knowing it just yet, but before the day was out, his Glock 19's fifteen-round clip would get vengefully emptied into someone's torso.
Martin felt faint and nauseous as he walked out of the arms dealer's establishment. He made it to the street before his knees buckled, and he violently vomited at the base of a small palm tree by the side of
Carrer Castillejos
. He was attracting attention – this was dangerous. He didn't want the police to take an interest in him, given the merchandise he had about his person. He somehow made it back onto his feet, pulled himself together and walked quickly away from the vomit and around the corner into
Carrer Industrial
. He hailed a taxi and was soon home.
He loaded the Glock 19, took the safety catch off, attached the silencer and stood in front of the bathroom mirror for a while, playing at being Travis Bickle: "You lookin' at me?" etc.
Once the thrill had worn off, he tossed the gun into the large bottom drawer in the kitchen, where his axe and his Swiss army knives, and his steak knife, and his box-cutters, and his wire, and his brown box-sealing tape, and his clingfilm, and his hacksaws, and so forth were. (The chainsaw was the only item which didn't fit in that drawer – that was under his bed. The holdall containing the disassembled rifle would soon be joining it once he'd taken a few practice runs at putting it together and taking it apart.)
It was 6pm. He took a beer from the fridge, sat on the balcony and phoned Courtney.
"Hi Martin. What's up, sweetie?"
"Well, I promised I would call, so I'm calling. What are you up to?"
"Oh I was just having a siesta. I've been working all day – four hours of class in the morning and then preparation all afternoon. These intensive courses are quite gruelling. What have
you
been doing today?"
"Oh, just bumming around," he lied. "My friend Spencer said he'd met you. What do you make of him?"
"Well, you'd already warned me not to take him seriously with his habit of calling everybody 'nigga' and 'bitch'. I kinda like him. He's cute. He's a foul-mouthed trailer-trash cracker-Jap, but he has a certain charm with it and doesn't care what anybody thinks of him."
"Have you met anybody else?"
"Kimberley seems nice. And I met some Indian guy who turned out to be British of Bangladeshi heritage. I think he took an instant dislike to me for my ignorance."
"Oh, that's Abdul. He's a great guy when you get to know him."
"Listen, Courtney, have you ever tried cocaine?"
"Jeez, Martin, where did
that
come from?"
"Just tell me: yes or no. Do you consider it a 'hard' drug? Have you ever tried it? Would you ever try it? Would you think I'm a jackass if I try it?"
"Martin, you've gotta make your own choices in life. I had friends at university that were on ecstasy and coke and crystal meth and all kinds of other stuff. There was a lot more of it flying about at exam time. Some friends of mine got seriously messed up and ended up in hospitals and rehab clinics and what have you. I never got seriously into any drugs. You know me, Martin: I'm a good time girl. I do things in moderation. I enjoy myself. I try not to get hung up on anything one way or the other. So, if you're thinking about trying coke, and you really want my advice, then do it, but don't let it become a part of you. Does that help?"
"Yes, it does, Courtney. A lot. Thanks."
"But, above all, don't let me or anyone else be your moral compass – be your own moral compass. I mean, my father died young from lung cancer, as did his father, so I really shouldn't be a smoker if I thought about it too much. But I like smoking, so I roll the dice, because it's my choice, and free choice is all any of us have got in life if we've got anything at all."
"I'm sorry to hear about your father."
"Well, let's not get caught up in morbidity. You wanna get together tonight?"
"Can we do it another night, Courtney? I really feel like having a quiet night in and reading a little."
"I'll wear open-toed sandals – does that change your mind." It nearly
did
change his mind – that's how fragile Martin was as far as feminine feet and footwear were concerned.
"Ooh, Courtney, you make it really hard for me." They both caught the double-entendre. "But I'm gonna be a good boy and take it easy tonight," he lied.
"Whatever you say, Martin, honey. Let me know if you change your mind. I've got no plans. I'll just be bored stiff at home preparing materials for next week's classes."
Martin rushed down the stairs to buy a 3.5 gram bag of cocaine –known as an "8-ball"– from Pascual, and asked him for a demonstration of how to cut it and use it. Pascual set up a series of lines, rolled up a €100 note that he just happened to have lying around, and he and Martin took turns at snorting the lines. Pascual let Martin keep the razor blade and the mirror – he had plenty of them stashed away and regularly gave them away free to first-time users as, obviously, it was good for business.
Back upstairs, Martin finally got a WhatsApp from Juliana: "Veggie Paradise, Plaça Gal.la Placidia, 9.30"
"Looking forward to it," he replied by WhatsApp, trying to keep a respectful distance and not come off as being too clingy – though he really did feel very attracted to Juliana.
Martin stayed on the balcony for a long while, collecting his thoughts and enjoying a cup of mint tea and a cigarette. The coke was making his thoughts rush. He got a sensation of boundless energy and wanted to go for a run. So he did. Then he showered and put on some Chinos and a short-sleeved shirt and made his way on foot toward Veggie Paradise.
It was only ten past nine. He asked if there was a reservation in the name of Juliana. There was. He was shown to the table, which was in the middle of the restaurant. He didn't like that at all, and asked if he and his companion could please take a table by the window, with a view of the
plaça
. The waitress told him that would be fine. He ordered a glass of still water while he waited. At 9.29 and thirty seconds, Juliana turned up. She sauntered in as if she owned the place – she was obviously well-known at this restaurant. She was stunning. She had on a light, white, translucent summer dress which showed off her curvaceous silhouette and covered three quarters of her thighs, and she'd gone to the trouble of putting on red lipstick and light-blue eye-liner, which matched her eyes. She'd put some work into her eyelashes as well. She had made time, too, to re-paint her toenails to match her eyes. Martin felt his own efforts to "scrub up and make himself look respectable" were worthy of pity in light of Juliana's.
They kissed on both cheeks – she gently grasped his chest meanwhile, semi-unintentionally brushing his nipple with her blue-painted fingernails as they parted again; his nipples smarted. The pair sat down. "I asked them to change our table as they were originally going to put us in the middle of the restaurant."
"Oh, yes, Martin. It never occurs to me, but you're right. It's nice to have a view of the
plaça
."
The waitress came and took their order. All three spoke in Catalan. Both of the diners had the tofu salad with soy-and-herbs cream dressing for a starter. For the main dish, Juliana ordered the mushroom and walnut cutlet and Martin ordered the spicy lentil casserole. Juliana ordered still water.
And so they enjoyed a delicious, nutritious vegan meal together. They fed one another a taste of each other's main dish. They talked, in Castilian Spanish, about Martin's job and the fact that he's now taken a sabbatical and isn't sure what he'll do with the rest of his life, whether it be teaching or something else. He
didn't
tell her that he'd recently spent several weeks in a lunatic asylum, as he considered that would weird her out a bit and wasn't really necessary information. Nor did he mention Penny, much less Courtney. Juliana complained about Spanish men and in particular about how it's damn near impossible to find a nice man who isn't too macho to go to vegan restaurants – Martin was her first male dinner companion in over a year. That, Martin supposed, explained why Juliana'd got so dressed up: this was obviously a very unusual, special occasion for her. Martin didn't ask her why or how she became a vegan, so she just went ahead and told him that when she was eight years old over lunch with her family, the conversation had turned to farm animals and meat production since her elder sister had been on a school trip to a factory farm that day. And when Juliana had asked her father whether it was true that the
botifarra
sausages on their plates that day had at some time previously been pig's sphincter and eyeball and dermis and tongue and heart and snout and such like, her father had smiled and told her: "Yes, but don't think about it too much because we've got to eat it." And Juliana had decided at that moment, when she was eight, that she did
not
have to eat it, and would
never
eat it again. She ran to the toilet to heave up her meal into the bowl, and was ill all night just at the thought of the cruelty that she had participated in for eight whole years.
"Wow, Juliana. That's quite a story. Were your parents supportive after that?"
"Oh, yes. It took them a few days to really accept that my decision was final but they started reading up on vegan recipes and so I got to completely avoid everything that was non-vegetable, non-mineral. And once a week
all four of us
ate a vegan meal together. I grew really tall that year, and overtook my sister, who's two years older than me, from all the fruit and vegetables I was eating. And the toughest thing about being a vegan, aside from getting hold of cruelty-free cosmetics and hair-care products, is finding shoes that contain neither horse-based glue nor leather."
He wanted to steer the conversation away from the tricky topics of shoes and toes as that would give rise to the risk of his making the ungentlemanly gesture of kneeling down to kiss her toes, right there in the restaurant. Better not to think about it. "Well, I'm glad for you, Juliana. And now that I know about this place, I'll think about coming here from time to time – it's just a few blocks from where I live, over on Danger Street."
She asked how long he'd lived in Gracia, and whether he planned to stick around in Spain or go back home. He repeated Penny's words to Juliana: "A woman I dearly loved told me one time that once you leave home, you can never go back." He asked how she got into her current line of work, and whether there was a career path attached to it, or whether she was already at the top of the ladder being a self-employed businesswoman. She told him she'd studied graphic design at university, and that she got a call from a head-hunter one day out of the blue who wanted to offer her some part-time work while she was still studying. Juliana was totally broke at the time, and this work paid very well, so she stuck at it and eventually became independent and built up her own network of client referees. Just this year, for instance, Pascual alone had referred dozens of customers to her.
By 11pm, they'd both had fruit salad for dessert, and so outside on the sidewalk it was time for Martin to ask the question to which they both knew the answer: "So, Juliana, is it coke time now?" he asked in Castilian Spanish.
"Fuck yeah!" she said in English. (She didn't know much English, but she was a big fan of the Demand Characteristics, as everyone seemed to be). "But," she said in Spanish, playfully, "just remember Rule Number Two: keep your lips away from my strappy sandals!"
They got a taxi to Danger Street. Martin unlocked his front door, and Juliana followed him in. She dropped her bag on the sofa, and continued following him until they were on the balcony. "So, Juliana, you're gonna have to help me out here. I'll be honest with you. I've only ever done coke once before in my life, and that was a few hours ago with Pascual. Is it ok to have a drink with it? I fancy a beer – do you want one?"
"I don't drink beer. I'll just have still water thanks. Just relax, Martin. All we have to do is sit down, relax, and snort."
Martin got the drinks; Juliana set up the lines of coke.
When Martin returned to the balcony, Juliana had a wide smile on her face, her eyes were half-shut and her pupils were hugely dilated. He placed the drinks on the table. She leaned forward and drank, then set up three more lines, all for herself. She gave Martin the mirror and the rolled-up €20-note and told him to go ahead. "Ok, but watch me so that I do it right."
"I'm right here, cariño," she said, closing her eyes again, and rubbing her nostrils quite aggressively as she sniffed, violently massaging her front teeth afterward. She reached down to unbuckle her plastic sandals, while she observed Martin cutting the coke into lines. "You're doing just fine, Martin. Now snort." He snorted. "Do you know what?"
"I enjoyed what you said earlier today about rules: the exception confirms the rule, and rules are made to be broken. Do you remember saying that?"
"Remember it?! I
live
by it!"
"I'm gonna give you my feet and ankles to do with as you please," she said, shunting the table slightly aside and hoisting her bare heels up onto Martin's lap. Martin kissed her lovely toes, and proceeded to give her a patient, caring foot massage, right beyond her ankles and half-way up her calves.
This was just about the worst moment of the evening for Martin's smartphone to ring. Alas it rang and rang, and whoever was calling wouldn't take no for an answer. Somebody desperately wanted to speak to him.
"It's ok, Martin. You can answer your phone."
"No, Juliana, I'm with
you
right now, so whoever that is will have to wait."
So she retracted her feet, got up, strode over to pick the phone up off the coffee table by the sofa, pressed the green button, put it to Martin's ear and sat down again, letting her beautiful ankles and toes nestle restlessly against the erect penis that was aiming to bust its way out of Martin's Chinos.
Martin grabbed hold of the phone. "Hey Courtney! What a nice surprise! I didn't expect to hear from you this evening."
"Well, if you like surprises, Martin, honey, there's more where that came from. Ask me what I'm wearing."
"Ok. What are you wearing?"
"A long raincoat, strappy sandals and Chanel No.5. And nothing else. Now poke your head over the balcony."
He peeked over the balcony to behold Courtney, with her phone stuck to her ear, getting out of a taxi and looking right up at him.
"You gonna buzz me in and let me up? I really wanna get this raincoat off. It's darned hot in this thing. And I'm guessing
you
'll want to help me take my shoes off."
By the time Courtney had made her way up the stairs, Juliana had done a good many more lines of coke and was experiencing a feeling of all-consuming elation. She was sexually ravenous. She had given up on trying to undo Martin's zipper with her toes and switched to using her fingers instead. Martin reluctantly rose to his feet and said: "Juliana, there's something I should tell you."
"What do you need to tell me, cariño?" she said, frantically unzipping him. He moved away from her, towards the front door.
"I have an unexpected guest. She's a good friend of mine. I'd like you to meet her."
Juliana was slightly taken aback, but rushed to the door anyhow. She swung the door wide open and gushed, "Hello, Martin's good friend. I'm very pleased to meet you. Come on in and share an 8-ball with us!" She kissed Courtney's cheeks effusively.
"Well, Martin," said Courtney, in English, "I'm impressed! You were feeling so sorry for yourself earlier on and you were gonna have a quiet night in alone, but a plan seems to have developed in the end!" She wasn't at all angry. She was smiling. "My name's Courtney, honey," she said in Spanish to Juliana, "what's yours?"
"I'm Juliana. And I'm itching for some more coke, come with me," she said, taking Courtney by the hand to the balcony. Juliana lined up some coke on Martin's mirror.
"Juliana, honey, would you mind if I take off my coat? It's a little hot."
"Sure, let
me
take it," she said, rendering Courtney quite naked. Both of them broke down into a fit of laughter. And Martin was contaged, too. And so Courtney suggested she return the courtesy. Juliana agreed, throwing her arms up in the air while Courtney unzipped Juliana's sleeveless white dress and pulled it up over her head. Courtney removed Juliana's bra and knickers while Juliana leaned over at the balcony table to snort some more lines. Then Juliana offered the remaining lines to Courtney. Courtney shorted hard and deeply.
And so all that remained was for Martin to snort some more coke while his two guests undressed
him
. Minutes later the three of them had adjourned to the bedroom, taking with them the mirror, the razor blade and the remaining half of the 8-ball.
Barely had they been in bed for ten minutes when there was insistent, angry knocking at the door. "You girls just stay here. I'll find out what the problem is and I'll be right back."
Martin opened the door, without bothering to dress himself. He was as high as a helium-filled balloon. "Yes?" he said in Spanish, irked at the interruption.
"What do you mean 'yes'?" asked the wretched-looking Spanish man, who appeared not to have shaved or slept or showered in quite some time, and whose accent was distinctly southern. "She's here. I know she's here. Are
you
fucking her? Are you fucking my girlfriend, you bastard?" Martin's naked, erect penis was the star witness for the prosecution in this particular matter. Martin stood guilty as charged.
"Oh shit!" exclaimed Courtney, in English, then "¡Mierda!" she repeated, in Spanish. She marched toward the front door, shutting the bedroom door behind her. "Rodrigo," she said, speaking in Spanish now, "you are a complete asshole! I've spent the last six months trying to get it through to you that we were only ever friends, and we certainly aren't even that any more. I don't want anything to do with you. Go to hell! Leave me alone!"
Juliana stayed in the bedroom, ignoring the furore, amusing herself by taking a few more lines.
"You heard the lady, Rodrigo," said the smug male nudist who was holding the door open.
"But I love you, Courtney. I've come all this way to be with you!" said Rodrigo, ignoring Martin.
"And I came all this way to get
away
from
you
! Fuck off!"
"You heard the lady," Martin repeated glibly.
"You smug bastard!" shouted Rodrigo. He reached forward to punch Martin in the face with his left fist. Martin slipped that punch, but not the follow-up right, which set his nose bleeding. Martin went to punch Rodrigo, but the latter was a strong, stocky, short-statured, nimble opponent who was tricky to catch. Rodrigo managed to kick and punch Martin in the stomach, face and groin before Martin could get his bearings back. Martin was buckled up in agony on the floor, just by the entrance to the kitchen. Rodrigo was on him at once, and was punching him repeatedly in the face.
Martin started shouting instructions to Courtney in English. "Courtney! Kitchen! Big bottom drawer! Ooof! Open it!"
She did so. "Now what, Martin?"
"Pick up the gun and use it! Ahhh!"
"I've never fired a gun before!" she became scared for the first time in the whole episode.
"Aim, then squeeze the trigger!" Do it now! Oooof!" The pounding continued, unabated.
Now Rodrigo had his hands around Martin's neck and was saying: "Has she asked you to choke her, eh? Like this? Well, I'm going to do it to you for real!"
Courtney watched Martin's face go purple. She knew Rodrigo to be a vindictive, vicious, violent little man and that he meant what he had just said. Martin had only seconds to live. Courtney had to choose who was going to survive: Martin, or Rodrigo? She couldn't save both their lives. And so she fired the gun, again, and again, and again, into Rodrigo's back: fifteen times in all: she kept pulling the beautifully smooth trigger of the Glock 19 until the clip was empty. And here's what surprised her, as much as it surprised Martin: she felt very relaxed and relieved afterward.
Juliana was still in the bedroom, with the door closed. As the silencer had been attached, Juliana was oblivious to all the gunfire.
And Courtney became serious again as the gravity of what she had done hit her. "What do we do now, Martin? Call the cops and tell them it was self-defence?"
"It'd have to be a hell of a lawyer who could get you off on self-defence after you emptied a fifteen-round clip into the guy's back!" Martin was still very high. And anyway, murder was not a shocking, new phenomenon to him as it was to Courtney.
"How can you be so calm? You nearly died there. And he
did
die. I've just killed a man!"
He tried to reassure her: "Courtney, darling, you've just killed a rat. He's scum, vermin, a parasite. And now that he's gone, the world's a better place. And trust me on this: you can now get on with your life without ever worrying about him, or about what you did to him. There will be no legal consequences, I promise you."
"You sound like you know a lot about this."
He put a comforting naked arm around the naked shoulders of her naked body. "I know a thing or two about a thing or two, Courtney. Just let's do this. You quickly get showered up, then put your raincoat on, and go downstairs, get in a taxi and go home. Don't touch the body, and don't get any blood on your coat. Let me take care of everything. And –this won't happen, but just in case– if the police were to ask you anything about Rodrigo, just tell them you haven't seen him since you were in Seville. Stick to that story, Courtney, it's really important. Ok?"
"Ok." She started to cry.
"No, Courtney," he said sternly. "I've got Rodrigo to deal with, and then sometime soon Juliana's going to be expecting me back in the bedroom, so don't wimp out on me here. You shower up, and you go. And you do it quickly. No time for tears. There's only time for action. Focus. Be strong. Can I count on you? Are you my big, tough, grown-up cowgirl? Come on, now, let's both get moving."
Once Courtney was gone, Martin dragged Rodrigo into the bathroom, easily lifted him into the bathtub and stood over him, his feet straddling Rodrigo's head, while he quickly showered. And he urinated in the shower, right into Rodrigo's gaping, lifeless mouth. He mopped up the blood from the floor. Then he re-joined Juliana. She was using the bed as a trampoline as he walked in, and was nearly banging her head on the ceiling. She was loudly singing along to the chorus of "Fuck Yeah!" and getting most of the other words wrong. (She had found Martin's Demand Characteristics CD in the bedside CD player). "Make passionate love to me, Martin, then give me another foot massage. Will you do that?"
"Anything you say, sweetness," he said, approaching the bed.
"Oh she had to go. There's been a fire in the flat downstairs from hers," he lied, "it's probably nothing, but she was worried, so she went to check it out. So, it's just you and me, after all, Juliana."
An hour later, they were both on the balcony drinking mint tea. They were both coming down a bit, and the atmosphere at the balcony table was a mellow one. "I have to use the bathroom, Martin, can you point me in the right direction?"
"No, Juliana!" he shouted. Then he got a grip on himself and more calmly said, "No, Juliana, darling, I'm sorry, but I've got a plumbing problem. The pipes are all blocked and I'm expecting the plumber to come around tomorrow and sort it out. Shall we get dressed and go to a bar?"
"I'd rather pee in a saucepan and just stay here. I'm very comfortable in your company, Martin. I'd like to spend the night and make love again as soon as we wake up in the morning if that's alright with you."
"Saucepan coming right up!"
www.amazon.com/dp/B00I4Y25NE/
October 16, 2018
(excerpt from) "The Garcia Effect - Diary of a Serial Killer" by Glitt O'Rourke
Mi vida antes del Covid- 19 (IMPERFECTO) A-2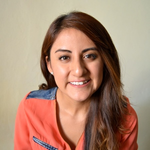 Alejandra Santiago
August 7, 2020
팔랑귀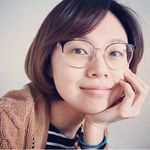 The Origins of popular English Idioms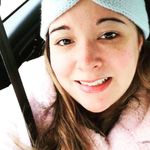 Jen Mc Monagle
August 7, 2020