Explaining English Expressions
English is a language rife with weird and wonderful expressions. These idioms are so often culturally indexed and require context to help with their usage and comprehension.
In this blog series, I will be sampling an array of the most popular English expressions and attempt to shed some light on their origins, and indeed on their (not so) apparent meanings. In this entry we have gold, feathers, and bees...
1. All that glitters is not gold
Like so much of our language, we can attribute this turn of phrase to Latin. It is used notably by Geoffrey Chaucer in
The Canterbury Tales,
and by William Shakespeare in
The Merchant of Venice:
All that glisters is not gold,
Often have you heard that told.
But what does this little aphorism actually mean? This phrase encapsulates the concept of things not being what they seem to be. For example, you may come across a used car that looks spectacular on the outside, only for it to not start when you get behind the wheel!
When all is said and done,
all that glitters is not gold...
2. A feather in one's cap
This one conjures up images of Robin Hood for me, albeit totally unrelated to its meaning or origin. If something is a feather in your cap, this means that it is a personal achievement or honour for you to be proud of. As a proud and visible emblem of victory, the gesture of putting a feather in your hat is universal.
Dating back to ancient customs in Asia, Europe, and among Native Americans, the act of adorning your headgear with feathers symbolised enemies killed. Thankfully, the expression has taken on a far more generic meaning nowadays! You might say that learning English is another
feather in your cap
.
3. To have a bee in one's bonnet
Taken literally, this one could appear quite alarming. Like many English idioms though, its origins are literary. It is thought to have first appeared in the Robert Herrick poem 'Mad Maid's Song', penned in 1648.
If you have a bee in your bonnet, this implies that you are obsessed with a particular idea or notion. Perhaps the bee buzzing around represents the torment of this obsession. This idiom could be used in a business context: 'Steve considered pitching the North American expansion idea to his boss, but he was aware of the
bee in his bonnet
about Asia ever since the conference call with the Japanese branch'.
If this article has interested you, and you feel like you are ready to start exploring some more English idioms for yourself, it would be my pleasure to get the ball rolling with you. Book a free trial lesson, and let's see how many you can use with confidence!
Parkinson, J. (2009).
Spilling the Beans on the Cat's Pyjamas. 3rd
ed. London: Michael O'Mara Books Ltd.
May 4, 2020
Mi vida antes del Covid- 19 (IMPERFECTO) A-2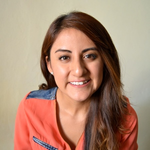 Alejandra Santiago
August 7, 2020
팔랑귀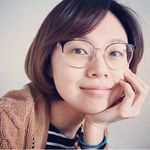 The Origins of popular English Idioms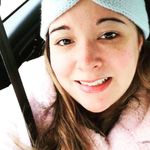 Jen Mc Monagle
August 7, 2020