Explore the Beauty of Vietnam - Cua Lo Beach
Cua Lo beach
(Bãi biển Cửa Lò)
is located in central Vietnam
(miền trung)
, in Vinh city (thành phố Vinh), Nghe An province
(tỉnh Nghệ An)
. Though very few people that live outside Vietnam know about Cua Lo, the few people that have traveled to Vietnam and went to the beach
(bãi biển)
always have at least ten good things to say about the beach.
When tourists
(khách du lịch)
first visit Cua Lo, usually the first thing they say is "I can't see a beach anywhere!" Actually, they probably are looking at the beach because when you first look at Cua Lo the only thing you see is a ''long stretch of land'' where there are many seafood restaurants perched on top of the land. Beside the ''long stretch of land'' is a winding road that is rather quite narrow. Even though the zebra, which separates the vehicles such as cars
(ô tô)
and motorbikes
(xe máy)
going in one direction to those going in the other direction, has some intricately placed palm trees
(cây dừa)
on it, each side of the road itself is probably only 1.5 meters wide. Across the road there are hotels (
khách sạn)
and resorts
(nhà nghỉ)
which reasonably accommodates over hundreds of thousands of guests.
The real magic starts when you walk through the restaurants
(nhà hàng)
perching on top of the land and finally escape to the other side. When you get your first glimpse of Cua Lo beach it's like some kinds of magic washing all the bad things you have seen in your eyes and healing all the pains in your heart. In that moment Cua Lo seems so pure, so perfect, exactly like those photo-shopped pictures of other famous beaches that you find online, except one hundred times better and purer. The sand on the beach glows a crisp golden-brown colour. Great big palm trees dotted the beach, giving shelter to those who were sunbathing. The sunlight is filtering through the leaves and looking down on the sunbathing people, who was guaranteed for a good selfie that could get one million likes on Facebook, Instagram or Twitter. A group of little kids were carefully building sandcastles, afraid that they would topple over at any moment. Some other kids were playing tag, shrieking with laughter and taunting the person that was 'it'.
Best of all was the sea itself. The seawater
(nước biển)
glittered like sapphires under the gentle sunlight. It was a serene blue colour with white waves washing shells up on the seashore. The seawater was clear, so clear that it looked like liquid glass, you could even see the little schools of different types of tiny-sized fishes swimming in the sea. Rubber like kelp drifted lazily, even almost casually on the floor of the sea. Families were enjoying their time swimming, splashing each other and competing to see who could swim fastest. All was happy, with only shouts of laughter echoing through the air.
At night the sea is so powerful, each of its waves forces toward the shore carrying a massive hidden energy and roaring thundering chasing sounds. Walking along the beach with your loved ones to feel the contrast between a tremendously noisy sleeping sea and your gentle sweetheart just only make you want to embrace more the precious life and love which you are blessed to have. At dawn if you can wake up early you will be lucky to see a stunningly beautiful sunrise
(bình minh).
The sun
(mặt trời)
looks like a giant crystal fire ball slowly rising above the sea and the waves gently splash your foot that makes you just can only immerse yourself into the beauty of nature and forget about everything else.
The summer holiday
(kỳ nghỉ hè)
in Vietnam usually starts in June when the children do not go to school. However, people hastily go to the beach at the end of April to stay away the scorching heat which is sometimes up to 40 degrees or 42 degrees
(độ)
. There is nothing better when parents taking a leave, children packing their swimming togs and the whole family happily celebrating a vacation at the beautiful Cua Lo beach, enjoying every moment of a relaxed life before coming back to city.
Personally, I think that Cua Lo should get the reputation it deserves, a lot of amazing things to do, a numerous of beautiful adjacent places to go, and a variety of seafood to taste there will make you want to visit Vietnam again. The services at Cua Lo beach are quite good and well managed by the local government. The prices of each service or food are publicly informed or clearly written on menu. Local people are so friendly and helpful. All the good things in one place. If you have a chance to visit Vietnam, I would encourage you go to Cua Lo beach and help to solve this myth question: "why the beach is named Cua Lo?".
April 3, 2019
Explore the Beauty of Vietnam - Cua Lo Beach
Mi vida antes del Covid- 19 (IMPERFECTO) A-2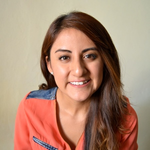 Alejandra Santiago
August 7, 2020
팔랑귀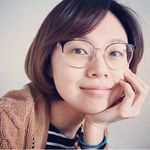 The Origins of popular English Idioms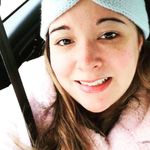 Jen Mc Monagle
August 7, 2020