Five Steps to Making Language Learning Gains Quickly
Getting better at a foreign language or achieving an advanced level of proficiency in one is not an easy task. I'm not going to sugarcoat it. Regardless of which language you're focusing on, it can months or even years to get the hang of it. Depending upon how much hard work and effort you put in, you are going to likely improve quicker and remain committed to the process of becoming bilingual or multilingual. Certain people are going to pick up language(s) quicker because they may have a natural talent for it or because they truly enjoy learning the subject and find it easy to excel in.
However, even if you're not naturally gifted or don't pick it up quickly, you can still get ahead and make gains in the language through a number of ways. As someone who has studied foreign languages for over half of my life and has also taught English as a Second Language for a few years now, I have a pretty good idea at what separates those students who are going to succeed in their language studies and those students who are likely to fail.
Even though, you may want to be fluently writing in Japanese or speaking to friends in Spanish, you have to put the work in even if language learning happens to come easy to you. It won't happen overnight but the process can be sped up if you want to boost your ability to learn with a few key steps that I will highlight in the rest of this post. Take these five steps that I will flesh out to heart because it could mean the difference between you being at an advanced level in a year rather than being stuck at the intermediate stage. You don't have to do all of my five recommend steps to make language gains quickly but it's definitely recommended to try our at least one or two of them for your own personal benefit as a student of foreign languages.
While not the most noteworthy recommendation, some language learners forget to put the work in on a consistent basis. If you happen to work five hours on one day specifically on learning a language, that sounds great on paper but if you happen to neglect the six other days of the week, then you're not really going to make any progress. This is partly why if you study a foreign language in a school or at a university, you're going to usually have classes four or five days a week so that it stays fresh in your mind. One or two hours per night five or six days a week will go a long way for you and your learning language goals.
Being consistent and responsible in your hours of study will pay off much greater dividends than cramming all of your language studies into one night for a bunch of hours. It's likely that your brain and memory will be so overwhelmed by all of that information if you cram it into one night that you won't be able to remember anything you learned by the next week or month. When it comes to any academic subject including foreign languages, you should listen to wise words of a popular phrase that I remember from my high school days: "It's better to study smart, then it is to study hard." Don't overwhelm yourself, stay committed to a language study schedule, and remember to take one day off instead of five or six days off to retain the vocabulary, grammar, phrases, etc. that you have been learning.
Use Both Online and Offline Resources
We live in an amazing time and I would argue that it's easier than ever to learn a foreign language if you're willing to do your research, both online and offline. When it comes to online resources, there is almost a limitless amount of information that you can discover dealing with the study of a foreign language. Whether it's grammar, vocabulary, listening, writing activities, etc. you're likely to find what you need in order to study and improve if you make the effort to research carefully. In addition to that, it's easier now than ever to do a language exchange with a native speaker through the medium of an online platform such as Skype, Google Hangouts, etc. You can also use a website like Meetup.com to find a social group to meet up, hang out, and practice your target language with if you happen to live in a big city or large town.
Beyond just online resources, you can network in person by offering to have coffee for an hour with a native speaker of the language you're learning and if you haven't had success with Meetup, you can enroll in language classes for a fee at either a foreign language center, community college, or at a local university of note. It's much easier to make language gains when you live in a big city and have a good amount of money to spare for some formal classes. However, not everybody in the world has that luxury, which leads me to my next step.
Invest in a Private Tutor / Teacher
As mentioned before, not everybody can live in a big city or have the ability to pay for classes at a university or a language center. However, if you can make the more affordable investment of getting a private tutor, it will save you some money and you will be able to practice directly, one-on-one with a native speaker and teacher of the target language.
Usually, a private tutor or teacher who you meet with face to face in person is going to be a bit more expensive than an online tutor. If you prefer to be physically present with your tutor to make it easier for you to learn and clarify the content that you're absorbing, you may prefer to shell out the extra money for them to meet you at a café or to make a house call to your home and apartment.
However, if you are on a budget, don't have access to a native speaker of the language you're learning in your current location because you're in a small town, don't live near a foreign language center, etc. you should consider getting an online tutor or teacher. Even though you won't be physically in the same room as your tutor, you'll still be able to learn new material, go through lessons together, speak in the target language, and be able to complete homework and classwork to improve your fluency. Online tutors also tend to be less expensive as an investment when compared to real life tutors or to enroll in group classes.
You have to consider how much time you have to devote to the foreign language you're learning and what your budget is. The cheapest and least expensive option is to have a free exchange of languages if you have a friend or colleague who wants to improve at your language in exchange for them teaching you their language. If you are particularly interested in learning a foreign language online, you should check out platforms like Verbling or Italki.
Immerse Yourself (Books, Music, Movies, TV)
Another great way to boost your foreign language abilities is by seeking out opportunities outside of the classroom or textbook to brush up on your knowledge. Through a variety of media that is available both online and offline, you can spend an hour or two each day going through books, music (songs), movies, TV shows, etc. to listen and absorb the language you're learning. For example, when you're reading a book in a foreign language, you can highlight the words that you do not know and find out the meaning with a dictionary. You can also look up news articles online and take the time to translate the sentences and paragraphs from the foreign language into your own language.
You can immerse yourself more deeply into the culture behind the language you're learning by being exposed to the songs and dances whose lyrics you'll be able to study and analyze. In addition, you can pick up a lot of a language when you watch a popular TV Show, Movie, or other program. You can not only pick up a lot of a foreign language by spending some time listening to the language and interacting with it but also by observing the host culture(s), and finding out more about the individual expressions and phrases that also make this language you're studying unique in its' own ways.
To save the best and most important step for last, if you want to immerse yourself fully and take your foreign language studies to the next level, you're going to want to move overseas for a period of time for some intense study of the language. You can watch a lot of movies, you can take a lot of classes, and you can study five or six nights out of the week, but moving to a country where they speak the language you're learning as a fact of life will challenge your language skills and abilities as never before and put you to the test. Out of the five steps that I mentioned, this one will be the most beneficial to your language studies and also make the biggest impact on your life. I cannot recommend it enough for you as the student to go overseas for as long as you need to improve your language skills and improve as much as you can.
Even if you can only make it overseas for a cultural / language study exchange program for a month or two, you should take advantage of an opportunity like that. Also, if you happen to be in university and have the chance to study abroad for a semester or even a year, you should really do it especially if you're committed to mastering the foreign language you've chosen. Foreign language learning doesn't have to end even after you have earned your diploma.
You can continue to make trips to those countries where the language is the official one into the future. Other options include taking a gap year off from work or school to devote yourself to language study while you're traveling around the world. If you are TEFL certified and want to learn a foreign language at the same time, you can move overseas to teach your language to students while receiving lessons from a teacher in that country as well as being immersed in the culture at the same time. There are tons of options out there so if you want to boost your language skills as much as possible, moving overseas for a long period of time could be a great chance for you.
There is no 'magic bullet' that will guarantee you perfect, almost native-like fluency in a foreign language. It's a goal that takes a lifetime to master and even then you'll still make mistakes and may retain your accent while speaking the language. Learning a foreign language is a lifetime project and is a skill that has to be consistently studied and improved upon.
It's a common fact that the younger a person is when they start a foreign language, the better off they'll be. If you start learning Chinese at five years old, you'll be at a clear advantage when compared to somebody who is first starting a language at twenty years old. The younger a learner is when it comes to a foreign language, the more vocabulary and grammar they'll be able to retain.
However, it's important to not be discouraged about this fact even if you're starting a foreign language in your 20's and 30's. With hard work and determination, you can still make a lot of progress especially if you follow these five steps. You can boost your level quicker than usual if you consider implementing these useful steps in your weekly or daily routine.
It's also a positive that after you learn your first foreign language well, it's likely to be easier for you when it comes to getting a high proficiency for your 2nd, 3rd, or 4th foreign language. Anything worth doing in life does not come easy so you have to decide how much the study of languages means to you personally. However, with the five steps that I have outlined in detail for you as the reader, you will be able to learn the language well, improve quickly, and reach your goals as a student to develop this crucial skill for the 21st century.
January 11, 2018
Mi vida antes del Covid- 19 (IMPERFECTO) A-2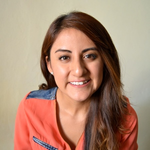 Alejandra Santiago
August 7, 2020
팔랑귀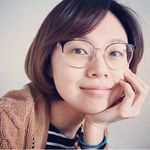 The Origins of popular English Idioms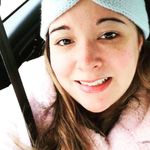 Jen Mc Monagle
August 7, 2020