Fun or funny? Which is it?
Fun and funny. Which is it?
Have you ever been confused about whether to use FUN or FUNNY in a sentence? Hopefully this article will help you understand which to use and when.
FUN and FUNNY are both adjectives (describing words), but FUN can also be a noun. It has been used that way since the 1700s! (Although I'm not sure how much fun they used to have then...)
A few examples of FUN as a noun:
I was sorry she got hurt, but it was only a bit of fun.
Now on to FUN as an adjective:
They arranged a fun day for all the children.
Now FUNNY, which is an adjective. Be careful, as it can have very different meanings! Let's have a look at them:
He's a very funny man. Every time I see him, he makes me laugh.
This means he is amusing. He has a good sense of humour and makes other people laugh.
Breaking your leg is not funny.
It certainly isn't! It's serious and painful. It does not make you laugh at all.
Funny can mean strange, odd, something not quite right.
I think there was something wrong with that food. It tasted funny.
Anyone who has had food poisoning will know that eating something "funny" definitely does not make you laugh! Quite the opposite.
A rather negative sensation experienced as a consequence of a situation.
I felt funny when I realised that everyone was watching me.
We also use FUNNY to describe something that has gone wrong.
My phone went funny and I couldn't make a call.
This does not mean your phone started telling jokes out of the blue! It means that there was a malfunction, it wasn't working as it should.
Informally, we also say this when we want to make a situation sound less harsh, weird or insulting.
I'm not being funny, but even though the pay is better I think I'd rather not take the job after all.
I'm not being funny, but are you ever going to finish writing this article?
OK, I get the hint! Right, now let's sum up by way of mixing them up. Look at this example and see how FUN and FUNNY are used in context.
I had such a fun time at the show! The comedian we saw was so funny, I haven't laughed that much in ages.
I know this seems confusing. We natives also need clarification about which type of "funny" someone means – either "humorous" or or "strange". So we say, "funny ha-ha or funny peculiar?" Funny, isn't it?
Well, I hope this has cleared a few things up for you. It's all in the context. Just think a little, keep practising and you'll get the hang of it!
Carolina is passionate about her language and is known for never letting a comma escape. She started teaching English in 2009 to adults and children of all ages and now teaches conversation classes and accent reduction from the comfort of her own home on Verbling. As well as the general curriculum, she has taught Business English, helped doctors and pharmacists, with medical terminology, lots and lots of professors and teachers, a policeman, some IT professionals and business consultants from all over the world. In addition, she has just finished editing her first book.
December 25, 2019
Mi vida antes del Covid- 19 (IMPERFECTO) A-2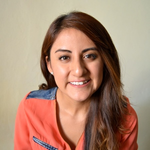 Alejandra Santiago
August 7, 2020
팔랑귀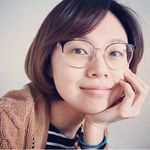 The Origins of popular English Idioms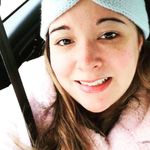 Jen Mc Monagle
August 7, 2020