How Can I improve on my IELTS Score?
A week ago, I spoke to a student who I had been training to take the IELTS Exam, and at last after three attempts, she finally achieved the results of a score band of 7.5 over all.
Of course I was very happy for her and gave her a well deserved congratulations, but really felt she could have received her desired score right from the start, and this is how.
I am going to give you 4 tips to get a score band of at least 7 in the speaking part of IELTS, all you have to do is take the time to read this article, and believe in yourself.
Many believe if they can't speak English very well that they won't be able to get a 7.0 score band or more, well I am here to tell you that that is not true.
Follow these easy tips when about to take the IELTS speaking and you will achieve your Goal!
1. Smile and be confident
I know it sounds easy enough, but it is very true, as in all aspects of life, business, and communication, a smile goes a long way. The reason I say that you should smile and be confident is because this will put the examiner, as well as yourself at ease.
One thing that most students do before taking the test is think and focus only on the thought that it is a Test, and by doing that puts a lot of pressure on themselves. What I have learned through my experience with my students these past 12 years is that IELTS is about language proficiency, and you can not fail IELTS! The only thing that can really happen is you may not get the score band you need.
Try to remember to smile and show yourself to be confident, that will then stay with you throughout the exam.
2. Know what the examiner is expecting from you
Now you are probably rolling your eyes and shaking your head, but It's very easy to understand what the examiner wants from a candidate, in actual fact there are four things that the examiner is expecting to see.
Before I share what the examiner wants from a candidate it is important to remember that the examiner wants to be able to communicate, and the level of communication will in fact determine the score at the end of the test.
Now the examiner knows that the candidate is not a fluent or a native English speaker, so they understand that it's all about communication. When you take the exam try to learn to speak in a natural way using good intonation and good speed, don't try to speak perfectly or use a lot of difficult vocabulary (jargon) , as that may confuse you.
It is important to remember that the examiner understands language, and that also means that they understand what an English learner may struggle with, so keep it real and simple. Use personal experience and good intonation (feeling) in your approach.
The four things the examiner is looking for.
This criterion examines how fluently you can speak at length, your ability to talk without any pause or hesitation and without any self-correction. It also assesses the efficient use of cohesive devices like pronouns, connectors, conjunctions and more. You must speak in an accent and language that is easily understood by the examiner. So as I said before try to keep it Natural and use personal experience.
In this criterion, the examiner determines whether you use a wide range of vocabulary or not, try to convey the meaning in different words and use less common vocabulary. The usage of collocations and paraphrasing at proper place are also taken into consideration. You must avoid errors while speaking. so it is important to try to practice using the latest training resources, focusing on your strengths and weakness areas. it will also be wise to practice with an English Tutor trained in IELTS, someone you feel comfortable with and able to understand your Level of proficiency, and who will be able to guide you in the right direction.
Grammatical Range & Accuracy
Here, your formation of sentences i.e. sentence structures and proper application of grammar is determined. The structures must be set so accurately that its use sounds natural and appropriate while you talk. As I always tell my students, to never try to speak perfectly or change their accents, but understand grammar especially when using Article, Prepositions, and verb tenses. Practicing idioms and Phrasal verbs will also be a wise decision, as it will help you improve your English as we use phrasal verbs and idioms on a daily basis.
Your ability to use intonation (i.e. rise and fall of the voice while speaking) and the way you pronounce any word is taken into account. Your accent must be such that it is clearly understood by the examiner. It is vitally important to take your time ant pronounce each word clearly. I understand that in most cases depending on the student and where they are from is that the biggest problem areas is the pronunciation of the soft and hard th sound, for example the, or think, as the way to pronounce this sound may not be natural in the candidates Mother tong.
3. Use interesting Language
Try to make your Vocabulary interesting, as I said before, try to make your vocabulary interesting by using your own personal experience. You can also use your imagination and try to use pauses, facial expressions, good rising and falling intonation. also make sure your posture is natural, be open handed and use simple hand gestures when expressing yourself, by doing this you will be able to capture the examiners attention.
4. Keep practicing your English
Try to practice your English with a friend and create situation in which you can put yourself in the position at home or at work in which you communicate with friends and colleagues in English, as this will not only help you improve but help others practice and revise their skills as well. I firmly believe that the best way to learn a language is to teach it.
You can always also benefit by practicing with a native tutor or tutors as you will be able to hear the different dialects of English from all over the word, for Example, British English, American English, Canadian English, South African English and Australian English.
It is always good to remember that you should practice with a teacher you feel confident with, but it can be a good challenge for you to get out of your comfort zone sometimes and practice with other teachers with different dialects in order to practice what you have learned and test your English skills.
So there it is, 4 great tips to use when you take the speaking exam.
August 2, 2019
How Can I improve on my IELTS Score?
Mi vida antes del Covid- 19 (IMPERFECTO) A-2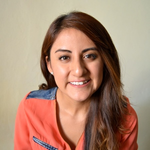 Alejandra Santiago
August 7, 2020
팔랑귀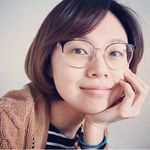 The Origins of popular English Idioms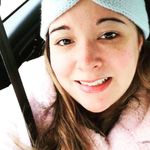 Jen Mc Monagle
August 7, 2020