How does teaching ESL in person and online help you as a teacher overall? My 3 Big takeaways.
As an avid learner of languages and a passion to travel and help others, it only makes sense that one would teach their native tongue as a foreign language to give back to the world. This is where I found myself 4-5 years ago. Developing a burning desire to travel the world and to understand the cultures of the people within it has been an ongoing, incredibly fulfilling adventure that has ignited a flame that will forever grow within me. How amazing is the fact that we as humans have the capability to communicate and express ourselves with one another in many, many languages? It's a thrilling idea, and an exciting one to embrace as a passionate language learner and teacher.
I started teaching ESL online after I acquired a TEFL certificate online while in Italy doing language exchanges to learn a bit of Italian. I learned the principles, I saw what the skills were that were needed to teach and I even felt a bit of comfort in the fact that I had a small "know how" to teach ESL. BUT, I wasn't confident in my ability. After starting to teach on online platforms, I realized that ESL is a magical, fulfilling experience for both the student and the teacher and that there is no "one-size-fits-all," for a classroom. I learned how to use my passion, my personality, my desire to help one learn English, and my drive to achieve my goals teaching. I was having a blast meeting people from all around the world and hearing stories of these incredible human beings and how we can work together to improve their story.
It wasn't until I took the step to take another TEFL class in person in Costa Rica with 10 hours of practicum teaching that my understanding of how to be an affective ESL teacher sky rocketed. Besides my desire to teach and help others grow, I now had developed the confidence, the resources, the "know how," and most importantly the skills to affectively create a lesson plan and cater to either a class of students or an individual students language needs. I began teaching students of all ranges of English of all ages in Costa Rica, only in person. I began to quickly realize how amazing it is to both teach ESL in person and online and to attain both experiences is a both a necessity and a privilege.
I realized after my experience teaching in Costa Rica, that is very important to: 1. Know and understand your student, and find out how English fits into their lives and who they are as a person so you can develop an analysis for their language learning abilities, and how you as a teacher can guide their learning when the student doesn't know how. 2. Personalize each lesson, yes not every lesson is thrilling or the subject of the article you're reading might not be super engaging for all of your students but it's your job to input your passion and energy into each lesson and to find creative ways to engage your students and to incorporate their passions into the classes story, how can you relate the topic back to them? 3. That all students are not the same, weather you're teaching in the class room or online, you can't push a full lesson plan to a student that only wants relaxed conversation and you can't go in as the "cool, laid back" teacher to a group of business professionals(for examples) that want you to dictate everything that they are learning.
With all 3 of these points I have learned how to be adaptable as a teacher and also I now understand that even teaching is a learning process, and a fun one at that. :)
Thanks for reading, I am currently an ESL teacher in Medellin, Colombia. New to the area and looking to meet people, teachers and students alike while I take my month long Spanish immersion course.
June 12, 2019
How does teaching ESL in person and online help you as a teacher overall? My 3 Big takeaways.
Mi vida antes del Covid- 19 (IMPERFECTO) A-2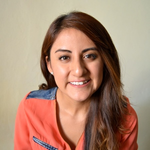 Alejandra Santiago
August 7, 2020
팔랑귀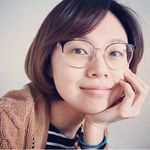 The Origins of popular English Idioms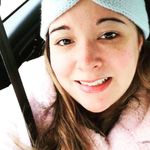 Jen Mc Monagle
August 7, 2020