How Languages shape the Way we Think
Communicating in a language is such an automatic mechanism that it seems almost magical, but it is driven by complex mechanisms that affect both our cognitive and physical parts.
Lera Boroditsky says that the beauty of linguistic diversity is that it reveals to us just how ingenious and how flexible the human mind is.
The transmission of concepts among us, from the simplest to the most sophisticated, thanks to the production of sounds and the reception and processing of the same, is one of the exceptional abilities of the human being, and is the basis of the relationships between them, in society, in private life, at work and in the highest expressions of the humanistic arts
At the moment, about 7.000 different languages are spoken in the world, indicating different cultures and therefore lexical ways and baggage that were born and built on different customs and traditions.
The lifestyle of a given civilization translates its concepts of representation into words that will later become established in everyday speech, for example: did you know that the Inuits have twelve different ways to express the word snow? Each word defines its own peculiar use.
But how much does language influence our way of thinking? It is a question that often accompanies communication professionals, such as philosophers, linguists, anthropologists, psychologists, and still ... people who speak different languages have different ways of thinking, if so how is it possible?
Let's think about the diversification in the way we understand the color spectrum: in English, for example, there is only one word that represents the concept of blue and only the terms light and dark as unique correspondents to indicate all light or dark gradations, while in the Russian language we find called different shades of light blue and dark blue, resulting in a different cognitive response of the speakers of different languages, in the visual interpretation of the reality that surrounds them.
Language is in short a great cognitive work of the human being, who has managed to create about 7.000 idioms, and we can realize more.
December 13, 2018
Mi vida antes del Covid- 19 (IMPERFECTO) A-2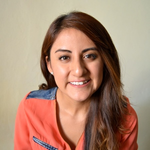 Alejandra Santiago
August 7, 2020
팔랑귀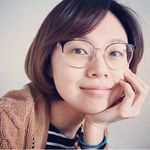 The Origins of popular English Idioms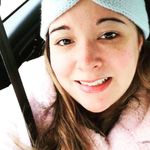 Jen Mc Monagle
August 7, 2020