How to Create a Successful Study Plan for the TOEFL
The TOEFL is a daunting test, but definitely not impossible. The key to studying for the TOEFL is to set yourself up for success by creating a personalized study plan based on your needs and specific situation. If you have a plan in place, you're more likely to
stick to it
! (do it).
Here are 5 steps to creating a personalized study plan for the TOEFL. Follow these steps and you will be a few steps closer to TOEFL success!
1. Determine your ideal score
It's very important to know the score you need before you start studying. Some schools require lower scores, such as a 79, and others require higher scores like 110. There is a big difference between those scores, so you want to make sure you have a goal in mind before you start planning your TOEFL journey. In order to find out what score you need, simply go to the university's website and click on the "international students" section. Defining your end goal is an effective strategy for creating any sort of plan, especially for English exams.
2. Calculate how much time you have to study
One month? Six months? In order to create an effective study plan, you must know your test date. Most universities have December or January application deadlines, which means that you need to take the TOEFL by mid-October in order to receive your results in time. After you take the test, you can find out your score online usually within 10 days, but it may take longer. Waiting until the last minute is not a good idea because something unexpected can always come up and you want to leave some room for backup. 
See a list of test dates in your city
.
3. Take a diagnostic test
It is very important to determine your strengths and weaknesses before studying. The best way to determine your weak areas is by taking an official TOEFL practice test found on the ETS website. It costs $45.00 and you will receive feedback and score reports, detailing every section of the test. If you can't afford this, then you can take a free test on various websites, but they won't give you as much of an accurate score as the ETS. Not only does a diagnostic test help you identify your strengths and weaknesses, but it also gives you an idea of what the actual test is like. The TOEFL is a four-hour long test that is quite intimidating at first. By experiencing an actual TOEFL test, you will have a better idea of what the test is like and not be
going in blind
(surprised) on test day. 
Take a practice TOEFL test
.
4. Create your personal study plan
After you receive your results from the diagnostic test, you will discover which areas are your strengths and which areas you need to work on. Begin studying your weakest area. For example, if your lowest score was in writing, begin your TOEFL preparation with the writing section because you will need more time to improve this area. Next, start preparing for your second-weakest section once you are finished with the first. Continue this pattern until you have a solid plan in place. An example plan could be: weeks 1-3: writing, weeks 4-6: speaking, weeks 7-9: reading, and weeks 10-12: listening.  After you determine the order of your studies, make sure you begin each section by studying the TOEFL structure and organization. You don't want to be surprised on test day! Remember, in order to turn your weaknesses into strengths, you must practice on a daily basis. 
Free English Practice
.
Studying for the TOEFL is like preparing for a battle. You must know the enemy very well, prepare to outsmart the enemy, and work extremely hard to be in the best possible shape to win the battle. In order to win the TOEFL battle, it is very helpful to have a
partner in crime
(two friends who do crazy things together). By having a study buddy, you can share materials, ask each other questions, and best of all, motivate each other. Also try and find an English-speaking buddy that can help give you feedback along the way. You will need someone to help you with your writing and speaking to know whether or not you're on the right track. If you can't find an English-speaking person in your city (I bet you can, you just have to look hard!), there are many options on the Internet for finding study partners, including our very own
Verbling
!
Nikki has a Masters degree in Education and is TOEFL certified. She currently lives in Ecuador where she teaches both Spanish and English. Before moving to Ecuador, Nikki taught English to adult immigrants in Phoenix, Arizona. She has taught over 800 teachers through workshops, tutoring, and individual group classes. She considers herself an expert on preparing students for their TOEFL exam, and is very excited about connecting to English learners from all over the world on the Verbling platform.
Book a Private Session with Nikki Now!
November 25, 2015
How to Create a Successful Study Plan for the TOEFL
Mi vida antes del Covid- 19 (IMPERFECTO) A-2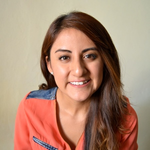 Alejandra Santiago
August 7, 2020
팔랑귀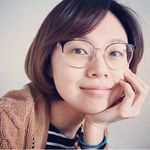 The Origins of popular English Idioms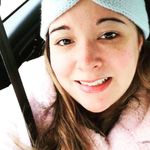 Jen Mc Monagle
August 7, 2020